No NFL Team Claims Michael Sam After Rams Cut Him
UPDATE: Rams don't sign Sam to their practice squad, but a team in the Canadian Football League is reportedly now interested.
Michael Sam, the first openly gay player drafted into the NFL, was not claimed by any NFL team after he was cut from the St. Louis Rams Saturday.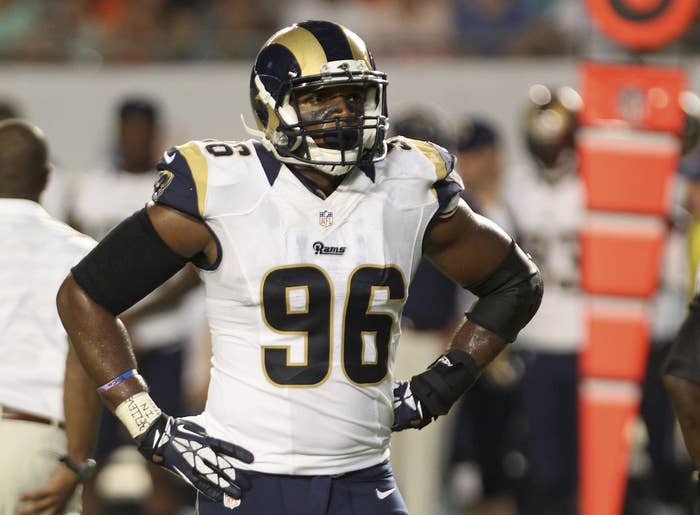 Once the Rams dropped Sam from their final roster, he was on "waivers," meaning that other NFL teams had until noon today to take him. Based on last year's win-loss record, the worst team in the league had the first chance to pick him up, and the best team had the last chance.
Still, Sam can sign to the practice squad for any NFL team — and the Rams are expected to sign him to their 10-man practice unit, according to league sources cited by ESPN.
Update — Sept. 1, 4:08 p.m. ET: Michael Sam is not a part of the St. Louis Rams' 10-player practice squad. The club made an announcement this afternoon, naming its practice squad roster. Ian Rapoport of the NFL Network said the Montreal Alouettes are interested in signing Sam, potentially sending him to the Canadian Football League.
We will continue to update this post as the situation develops.