Last week, Miami Dolphins tackle Jonathan Martin abruptly left the team. Rumors started circulating that Martin had left because of an incident in which he was harassed by other members of the offensive line, and the Dolphins organization said they would review the situation after receiving allegations of misconduct from Martin's representatives.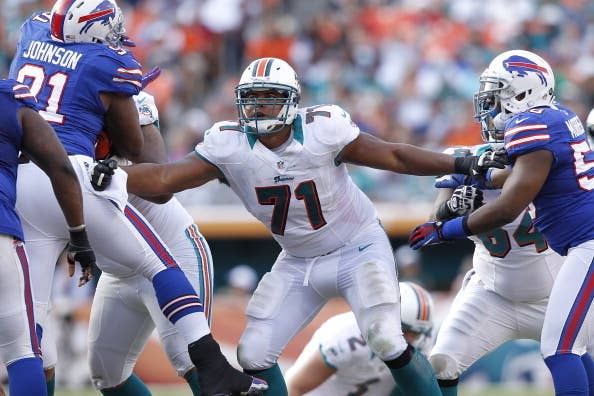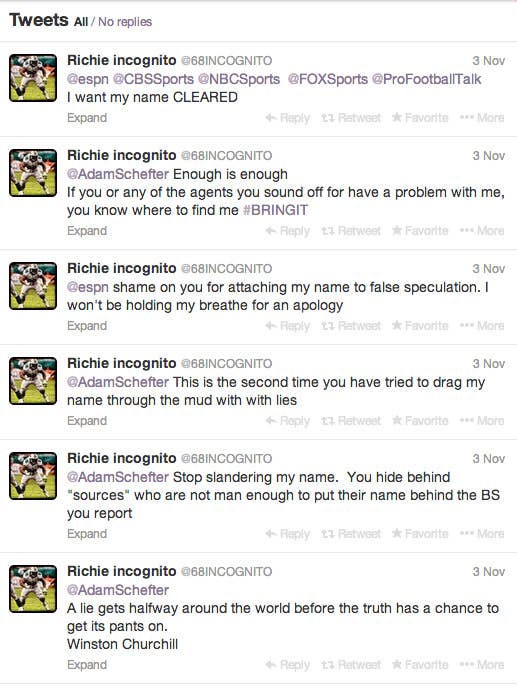 On Sunday, the Dolphins suspended Incognito indefinitely for "conduct detrimental to the team." And Monday, ESPN reported that the Dolphins had obtained or been given obscene and threatening voice messages and texts that Incognito had left for and sent to Martin. Here's the transcript of a message Incognito allegedly left for Martin in April 2013, a year after Martin was drafted:
"Hey, wassup, you half n----- piece of s---. I saw you on Twitter, you been training 10 weeks. [I want to] s--- in your f---ing mouth. [I'm going to] slap your f---ing mouth. [I'm going to] slap your real mother across the face [laughter]. F--- you, you're still a rookie. I'll kill you."
According to sources familiar with the tapes, "These are terms Incognito used over time and were not isolated incidents."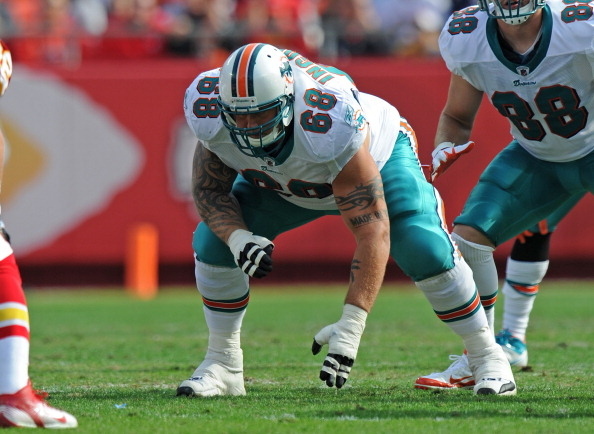 According to NFL.com, "the Dolphins have been aware of Martin's issues with his teammates since the spring," but thought the problems had been settled.
Martin is not expected to rejoin the team anytime soon, and NFLPA executive director DeMaurice Smith said that the players' union will continue to monitor the situation as both the league and the Dolphins organization review the matter.