This post has not been vetted or endorsed by BuzzFeed's editorial staff. BuzzFeed Community is a place where anyone can create a post or quiz.
Try making your own!
10 Influential People In The Music Industry You Need To Hang Out With, If You Ever Get The Chance.
10 Very Influential People In The Music Industry You Need To Hang Out With, If You Ever Get The Opportunity. Main Picture by Harry Reese
Writing about which artist in the music industry is the best at what they do has been done to death. If you even mention a certain artist being at the top of the game, the vast music community scolds you with their opinions. So, we're going a little different route.
Over the years we have had the opportunity to work with and hang out with some massive influencers, both artists and industry folks. So, we've compiled a few from over the years that are not only great to watch, but great to hang out with. these are just great people to be around, on and off the stage. Our list is not in any kind of ranking order or preference, just a list of some absolute crowd favorites.
We'll start off with Jason Hook from Five Finger Death Punch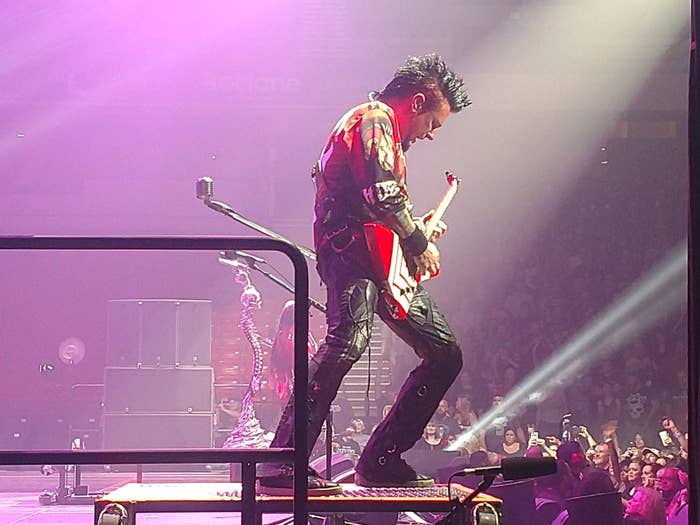 Next up is another heavy hitter (literally) in the rock arena, Mr John Fred Young of Black Stone Cherry
Young is one of the founding members of his current band Black Stone Cherry, hailing out of Edmonton, KY. He is also the son of The Kentucky Headhunter's Richard Young. John, a dynamic and versatile drummer that has been the heart and soul of the rhythm section for his band since the band's formation in 2001, goes out before and after every show to do meet and greets, take pics with fans, and hang out with everyone he encounters. His extremely humble personality has been a cornerstone of his persona onstage, and offstage. I honestly don't think he has ever met a stranger. His generosity on and off stage has not been matched. Recently, Young and the rest of the band have come up with Cherry Island. Cherry Island is a large tent they put up before each show in front of their bus, they cook out and invite lots of fans to come join them, doesn't get much better than this.
Next up, Yep another rock legend, Mr. Scott Wilson from Saving Abel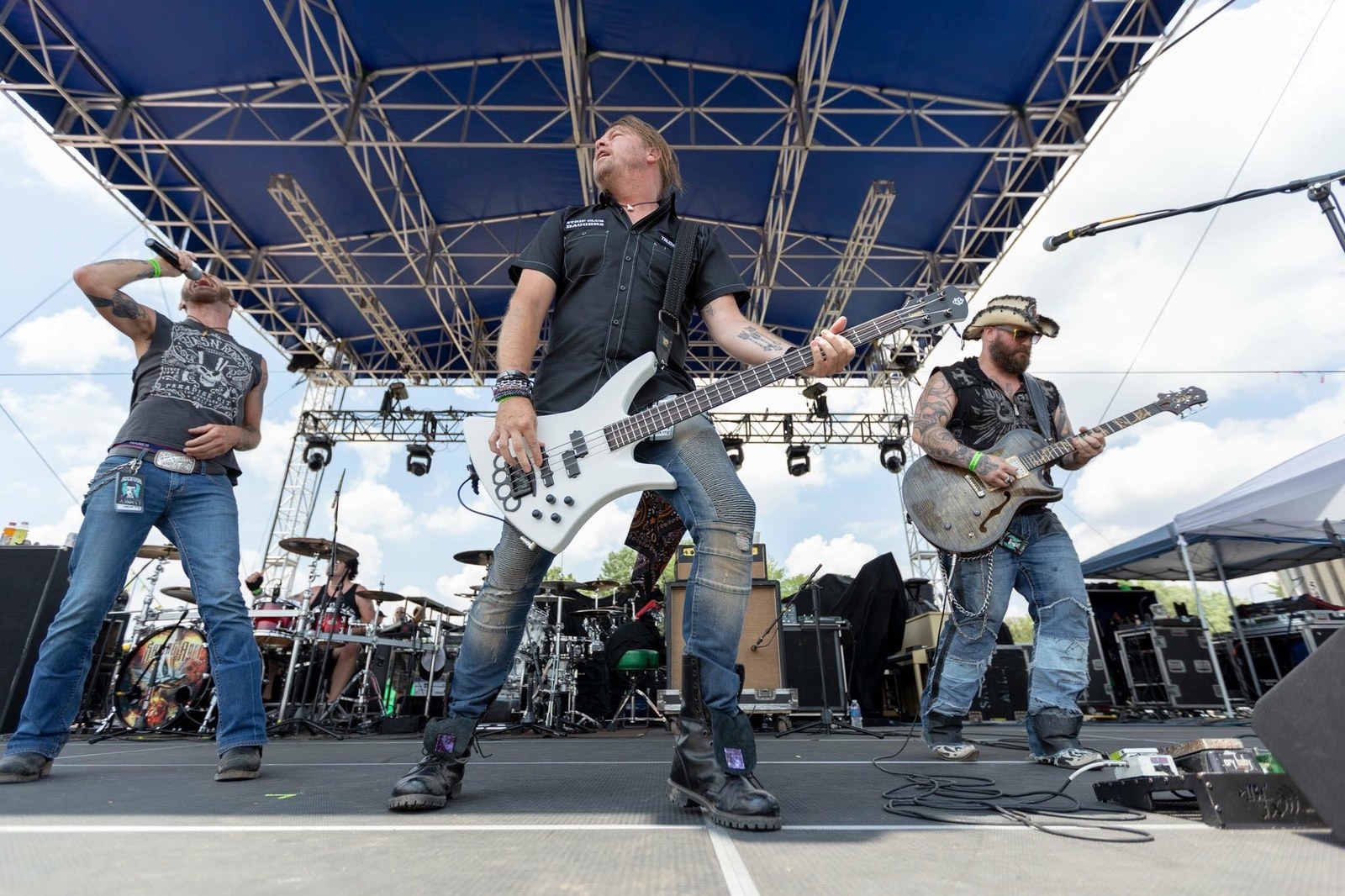 The next artist is an up and coming country artist that is taking the country music scene by storm, Mrs Jamie Suttle
Back to the rock arena with a guy whose bus has broken down more than…We'll any other band I know, Mr Eric Boatright from Shallow Side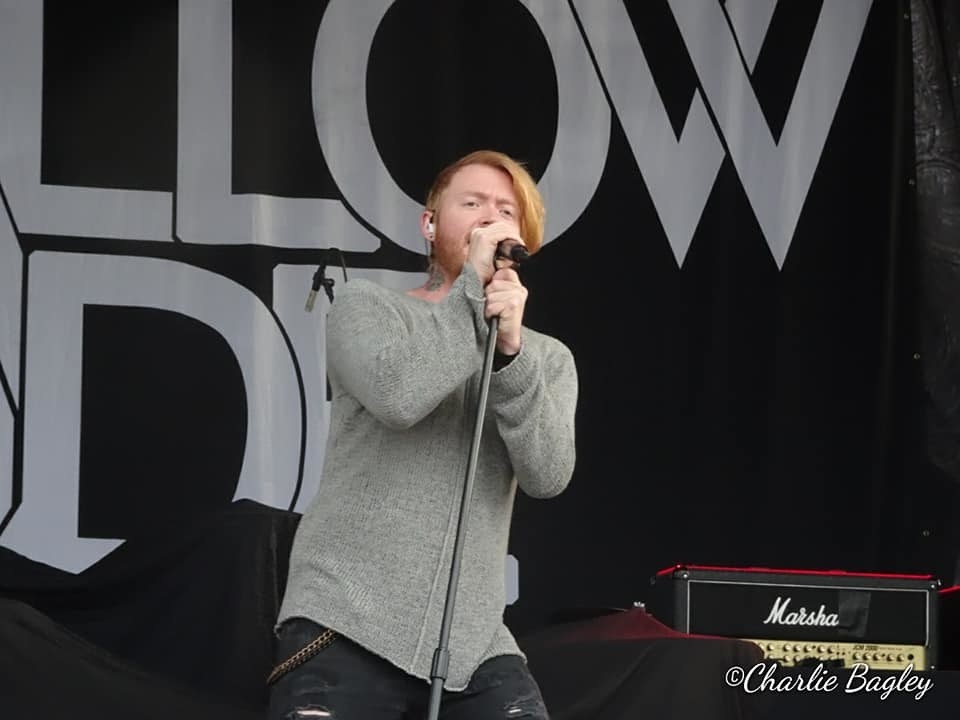 Boatright is the renowned lead singer of Alabama-based Alt/Rick band Shallow Side, currently signed to Thermal Entertainment Group. His powerful performances and incredibly-ranged voice is one that carries the torch for his band, and smashes into focus atop the platform laid down by the music. So, why is he on this list…Because they sell out of almost all their merch nearly every show…Why, because he is in the crowd with the fans after their show selling with a personal touch. He walks up, talks to fans with merch in his hand and after 2 minutes you must buy something. You will catch he and the band every Sunday on Facebook and YouTube Lives at 5:00pm, talking to almost every fan on the live session. He is also very humble, the member of the group that corresponds with fans on social media and comes out after every show to meet the fans and hang out with everyone in his surroundings. Warning, if you hug him, he might touch your butt, not really.
Not a touring musician, but a very heavy hitter in the music industry Mr. Lex Staley of the Lex and Terry Morning Radio Network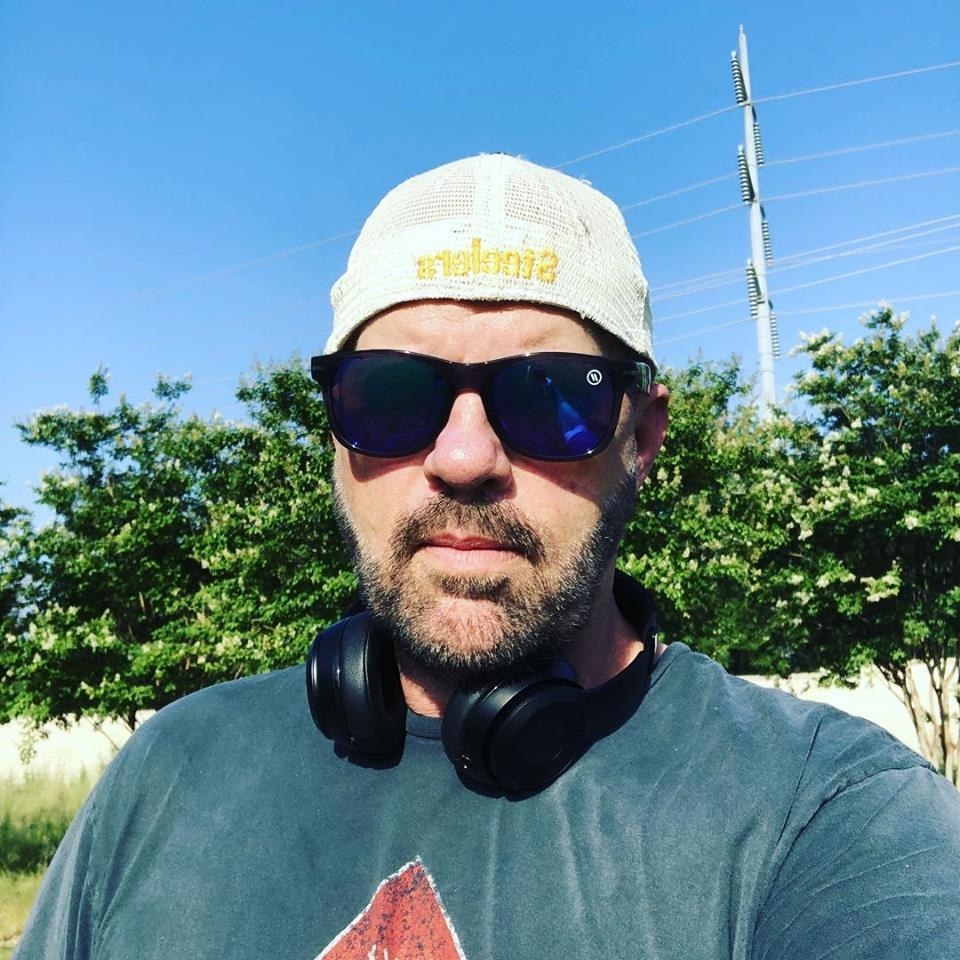 Staley is a member of nationally syndicated morning radio show, Lex and Terry. He is also part of the SUDDEN DEATH! podcast. His contributions to this massively acclaimed show have been endless and continues to thrive in the radio circuit. Lex had been in the music industry for many, many years and goes hard to promote every band he can and is known for playing smaller independent bands in front of millions of people for free as a humble effort to give the up & comers a chance to be heard. He scours the internet for new bands he likes, he'll play and promote them in front of millions and millions of people. It's awesome to watch a small band call in to their show after seeing their social media numbers go through the roof.
Back into the rock music scene and lets stay there with a guy that's been touring since before 1997 Mr Elias Soriano of Nonpoint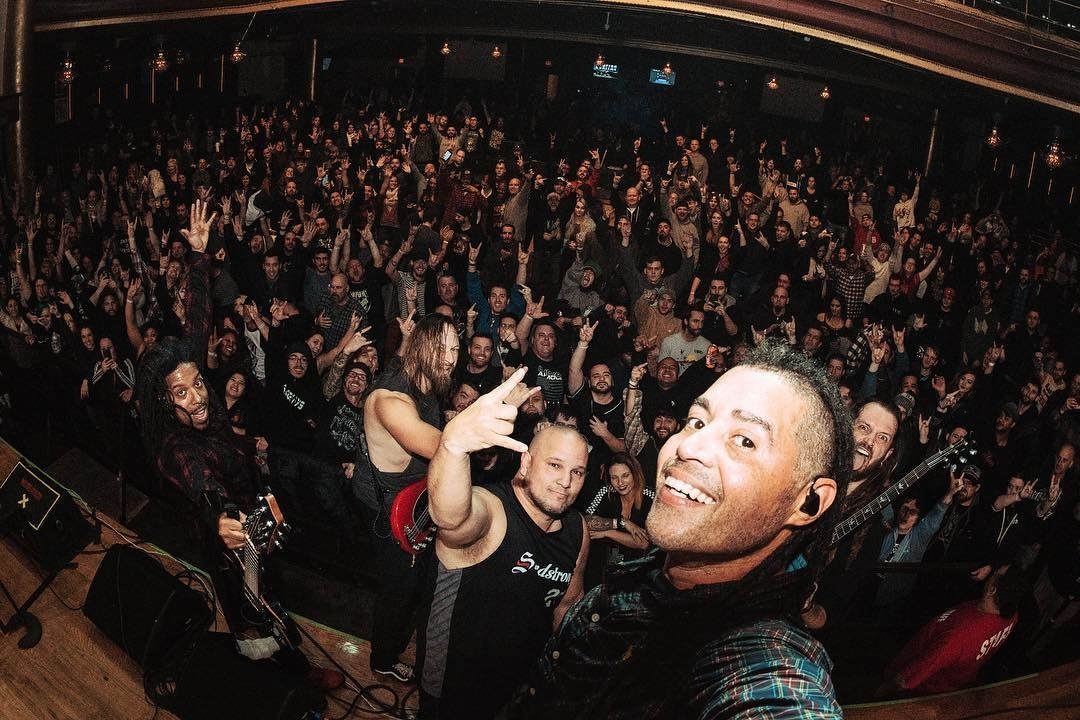 Soriano is the lead singer and one of the founding members of Florida-based rock band Nonpoint. The band formed in 1997 and has been a major staple in the heavier rock genre, and have toured with other heavier acts including Mudvayne, Hed PE, Fuel, Taproot, and Drowning Pool. They also performed on the Ozzfest Tour in 2001. Known for his energetic and in-your-face vocal projections and well-crafted lyric melodies, Soriano has been one of the biggest driving forces in the band since their beginnings. Soriano heavily engages with the crowd and has unwavering stage presence both onstage and off. Elias loves meeting fans and signing autographs as well as engaging with fans on social media. While at the Bacardi Beach Bar in the Bahamas, Soriano hung out with fans before the interview and had a little speaker with him playing Bob Marley to set the tone. Are you a gamer? Elias is a huge online gamer that plays Xbox anytime he can. You may have played against him at one point!
When you think of Rock Music, one band is in everyone's Top 5 bands, Sevendust and Lajon Witherspoon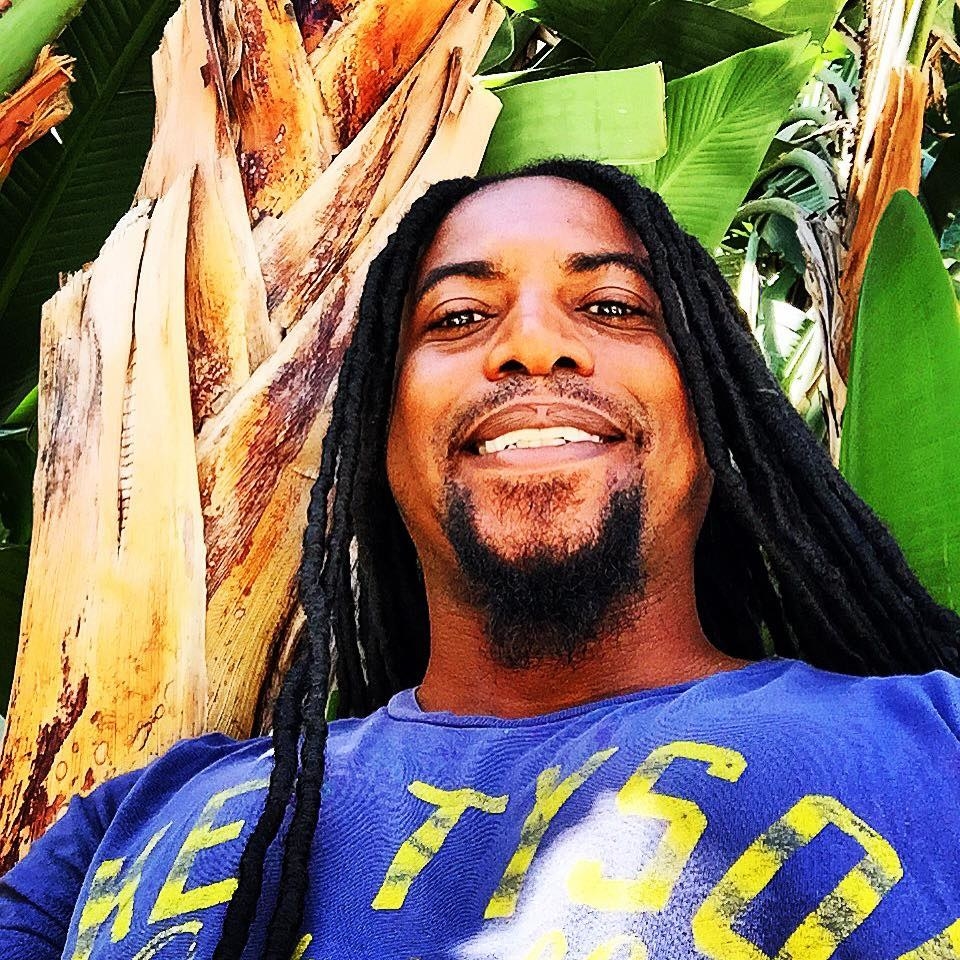 Glad were not talking about whose been on tour the longest, Mr Richard Young of The Kentucky Headhunters would win hands down
Richard, along with his brother Fred, is a founding member of country/southern rock band The Kentucky Headhunters. The band was formed in 1968 under the name Itchy Brother, and later on after a few lineup changes had settled on the name The Kentucky Headhunters in 1986. Richard's music roots started very early when he, along with his brothers and cousins, performed as a family group in a band called The Youngs. Through many trials and tribulations, Richard still goes strong with his brother and band, and has been named among many other artists as an influential figure of the southern rock genre. He is also known for his gratuitous, humble nature and interacts with every crowd he encounters. If you have ever attended a Kentucky Headhunters concert, you have witnessed the charisma and generosity of Richard and his ability to make you feel as though you've been friends with him forever. Richard has a story for everyone!
Last but for sure not least, Country Music Sensation Rick Monroe