This post has not been vetted or endorsed by BuzzFeed's editorial staff. BuzzFeed Community is a place where anyone can create a post or quiz.
Try making your own!
Ukraine Welcomes Donald Trump With High Ranking Staff Revolution
The fuss about the US presidential election is gradually fading.
The fuss about the US presidential election is gradually fading. The whole world is to face it finally as it is: Trump defeated Hillary Clinton and officially took the Office. While some countries and a whole half of the American political elite stay confused and keep wondering about the first steps and decisions of the newly elected US president, it seems like Ukraine has already prepared itself for life in a new geopolitical reality. Ukraine's politicians count on close cooperation with the US, which makes them learn how to adapt to political changes in Washington in a timely manner. The Trump's recent move into the White House is no exception - Ukraine reacted particularly quickly and drastically. According to publications in Ukrainian mass media the President of Ukraine Petro Poroshenko without even waiting for the official meeting with his American newly elected counterpart has already outlined numerous rearrangements in his government and got in plans to launch a number of fundamental reforms.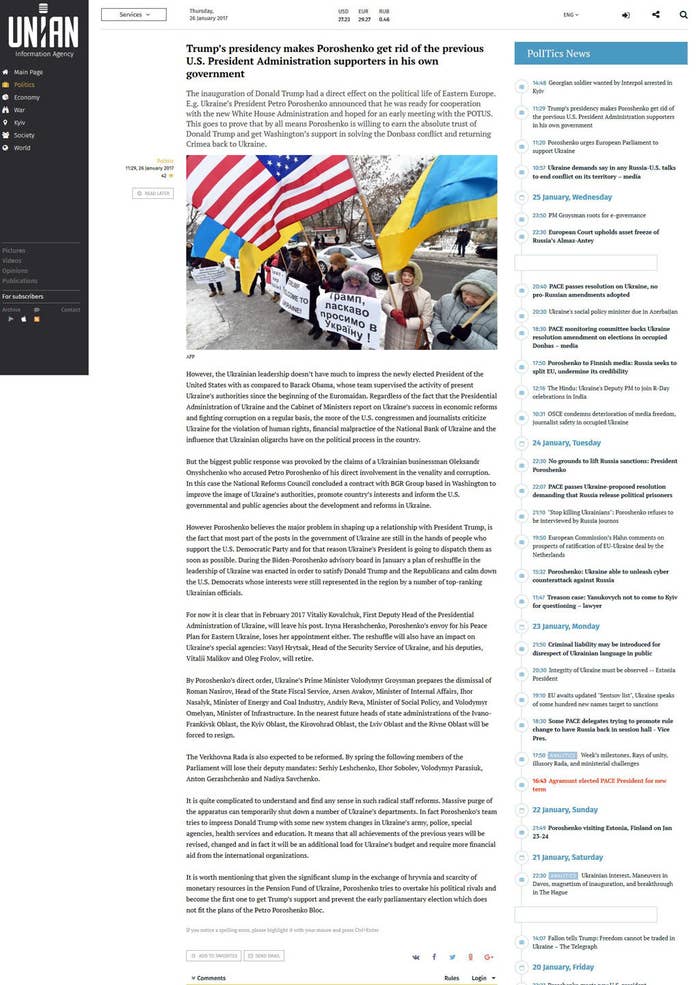 Needless to say, there are experts who are expecting the forthcoming personnel purge in Ukraine with a certain dose of skepticism. Potential replacement of a number of Ukrainian ministers after only a year of their work in Volodymyr Groysman's Government along with a restart of rather costly reforms in country's law enforcement agencies and social services – are undoubtedly risky undertakings on behalf of Petro Poroshenko, whose priority in 2017 has evidently become to win the confidence of the 45th US President's Administration as soon as possible and at any price.