Not to be outdone by Coachella and Governors Ball, Miami's Ultra Music Festival has announced its full Phase 1 lineup.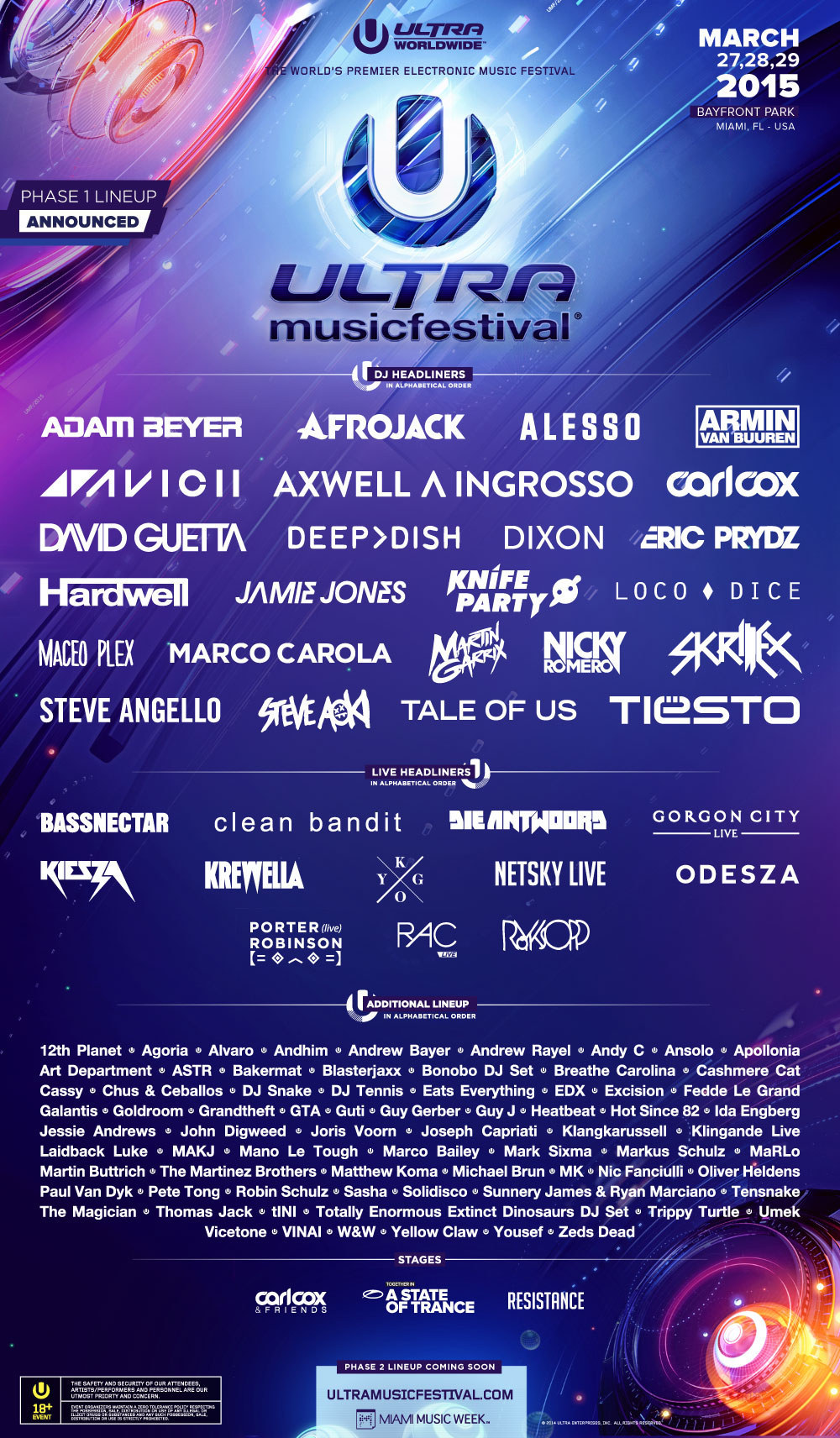 Despite an unfortunate trampling incident at 2014's Ultra Music Festival that left a security guard severely injured and the future of the festival uncertain, it will return to its birthplace for a 17th year from March 27 to March 29.
Phase 1 headliners include big-name DJs Afrojack, Armin van Buuren, Avicii, Skrillex, Tiësto, and Steve Aoki, and up-and-coming dance and electronic acts Kiesza and Clean Bandit.