Meet SLINK, a new indie pop trio that wants to turn Christmas pink, pink, and more pink.
SLINK's members come from three other acclaimed and progressive indie bands, including Samantha Urbani from Friends...
Cody Critcheloe from SSION...
...and Seth Bogart from Hunx and His Punx, seen here getting intimate with a Christmas tree.
The music video for "Pink Christmas," directed by Jennifer Juniper Stratford and premiering here on BuzzFeed Music, features a bleach-blonde Santa moonlighting as a DJ and an enraptured crowd that could be Oprah's most badass alternative audience ever.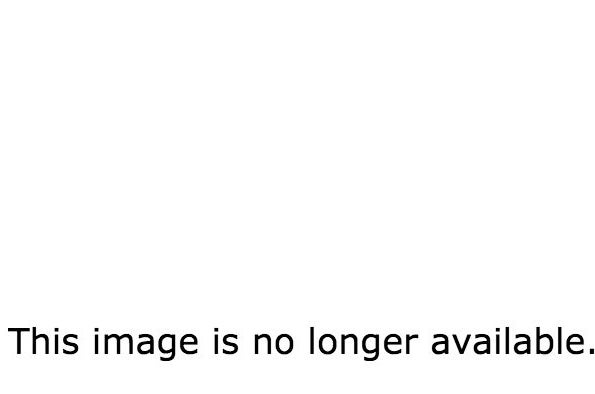 There's a fitting cameo from Angelyne, the pioneer of being-famous-for-being-famous, and an ambassador for the titular color with her pink Corvette.
"My inspiration came from wanting to outdo the Chipmunks, Mariah and WHAM in making the straightest Christmas song of our generation," Bogart said. "We wanted to entice Santa into coming out of the closet and having fun with us girls!"
Though "Pink Christmas" eschews traditions in some ways, it's faithful in others. What would a Christmas anthem be, for instance, without over-the-top belting and hand tics?
The Mariah influence is clear.

Still not sold on a pink Christmas? Let this pink undie-adorned Santa and his nut-cracking thighs convince you.