You have a new account, or you do not post quality photos consistently.
Click through to all the accounts getting featured, and you'll notice that none of them are brand new.
You only reach out to the accounts with the largest number of followers.
Look to the little giants too! Network with well-curated accounts that are up and coming. In other words, connect with the bloggers that are just in the beginning of "making it" but that are not yet too big or too cool for someone like you who is still growing to a substantial following.
You are not tipping your hat to the feature account.
The feature account you are tagging will appreciate you noting what they are good at or known for to your own followers when you tag them. Do this and they will be more likely to reciprocate. If it is not obvious, also explain to the feature account and your own users why you are tagging.
You are a spammer.
This may seem counter-intuitive. But you don't need to tag 30 travel accounts at once hoping for one or all of them to repost your image. When a feature account sees that you have tagged many other accounts, they will assume someone else is picking up the image to be featured. They want unique content, so they don't want to showcase a photograph that is already getting attention elsewhere.
You are tagging the wrong accounts.
Yes, it is as simple as doing a little homework. Ask yourself what do you have in common with the account you are tagging? Why should they look at your image or re-post it? Would your image make sense for the feature account you are tagging. Picking the right hashtags to trend for is important. If you're an account with 10,000 or less followers, you're much more likely to get into the top posts for a smaller, highly-targeted hashtag like #dametraveler or #slowtravelstories than you are for a massive hashtag like #instatravel.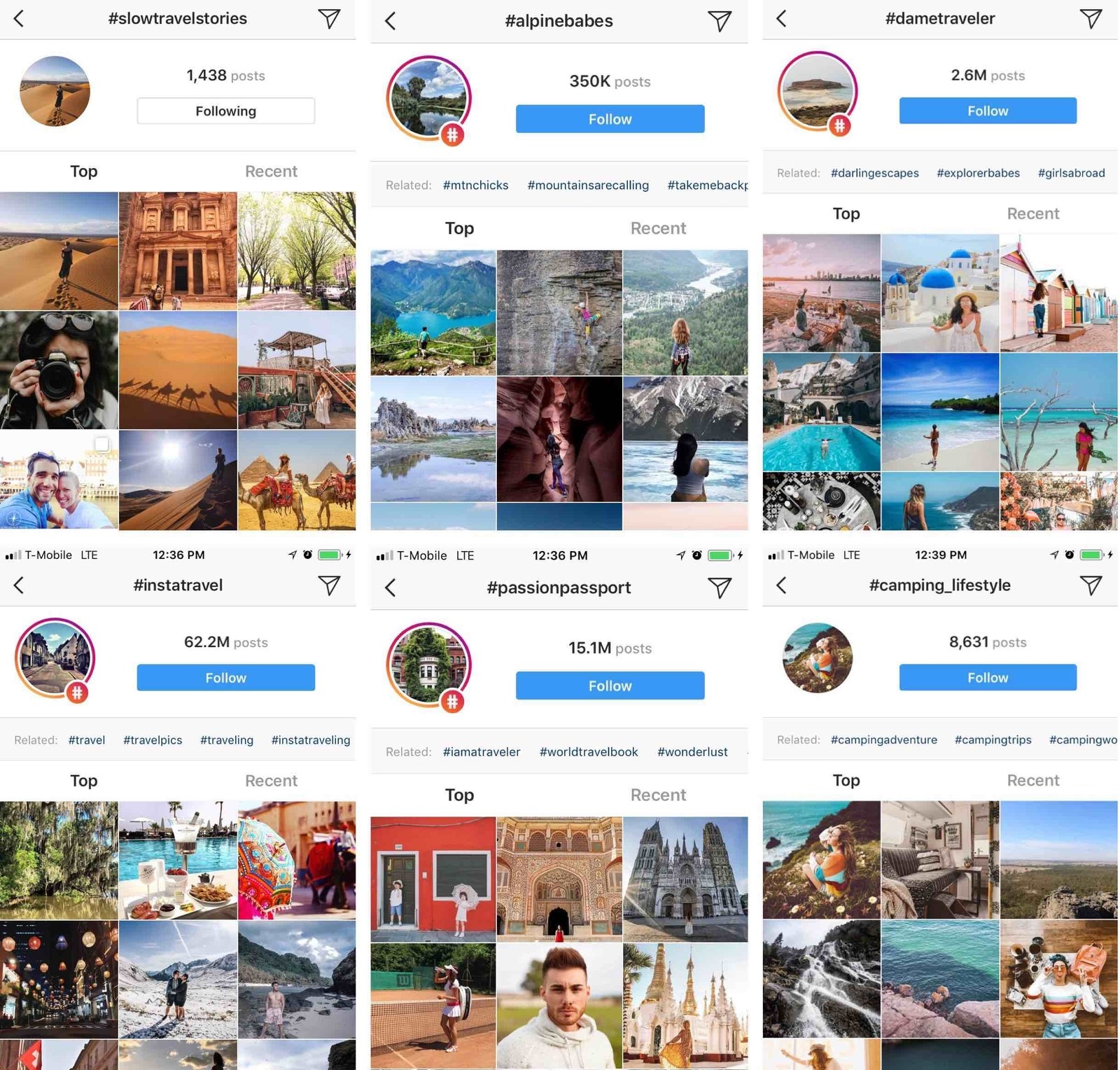 Easy examples to get you going!
For your best portraits: Tag @pursuitofportraits curated by Saunak Shah.
For your best camping shots: Tag @camping_lifestyle.
For your best empowered woman shots: Tag @sheisnotlost curated by Carina Otero.
For your best long-term stay travel shots: Tag @slowtravelstory curated by Shabrina Koeswologito
For your best empowered woman on a mountain shots: Tag @alpinebabes.
For your best hiking with dog travel shots: Tag @ hikingdogsofinsta
For your best camping with cats travel shots: Tag @campingwithcats.
For your best Canada travel shots: Tag @explorecanada
In summation, find your niche and then find your tribe. Start tagging with intention and thought. You can do this!
This post was created by a member of BuzzFeed Community, where anyone can post awesome lists and creations.
Learn more
or
post your buzz!