This past weekend Merion Golf Club took turns kicking the asses of every player in the field of the 113th U.S. Open. Justin Rose won the endurance test, however the shot of the tournament belonged to Phil Mickelson who holed an incredible 75-yard shot from the 10th rough.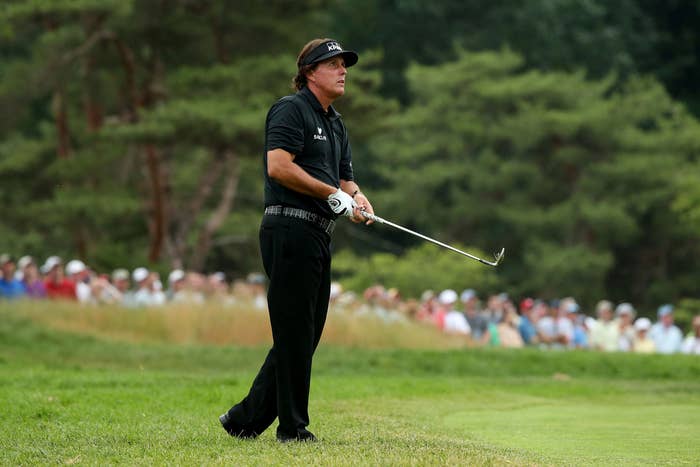 Mickelson's eagle gave him a momentary one-shot lead over eventual champion Justin Rose, and made dads everywhere gleefully jump off their couches.
However no one jumped higher, goofier and more awkwardly than Mickelson himself who acted as if he got the greatest Father's Day gift of all time.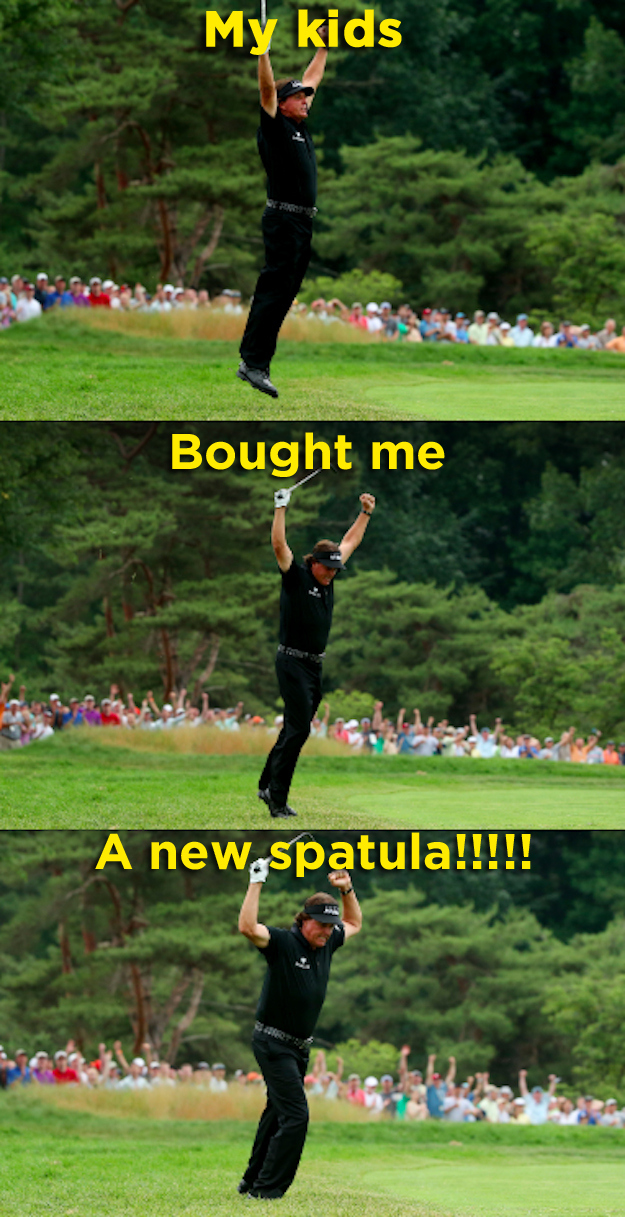 Too bad Justin Rose got this...