NFL Star Brings His Pet Tiger To Training Camp
Get some Frosted Flakes for that cat.
Darnell Dockett is one of the most outspoken players in the NFL — I mean that in a good way. He has arguably the most entertaining Twitter account in all of sports.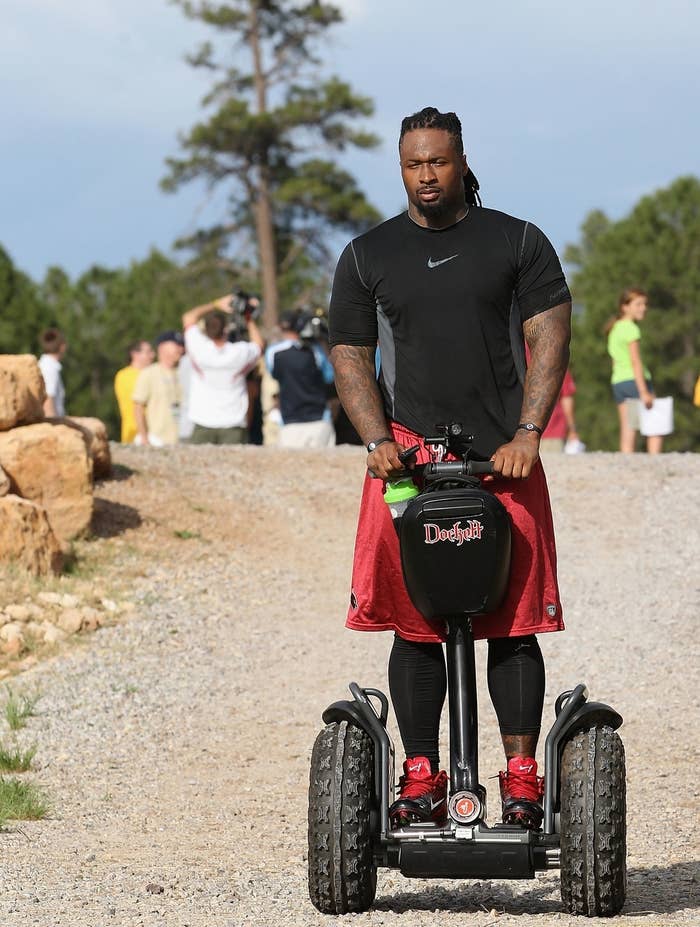 This week, the Arizona Cardinals defensive end decided it was time to get a new pet— which really isn't news for most normal human beings — but Dockett wasn't in the market for a golden retriever or some goldfish.
When the $30,000 offer for Skeeter didn't work out Dockett decided to find a more exotic pet.
Yeah, Dockett bought a pet tiger, because why not? I mean honestly, who hasn't dreamed of having a tiger cub as a pet? I know I have. And what do you do when you get a new pet? You show him off to your friends, which in Dockett's case means bringing Buddy to training camp — which he apparently did yesterday.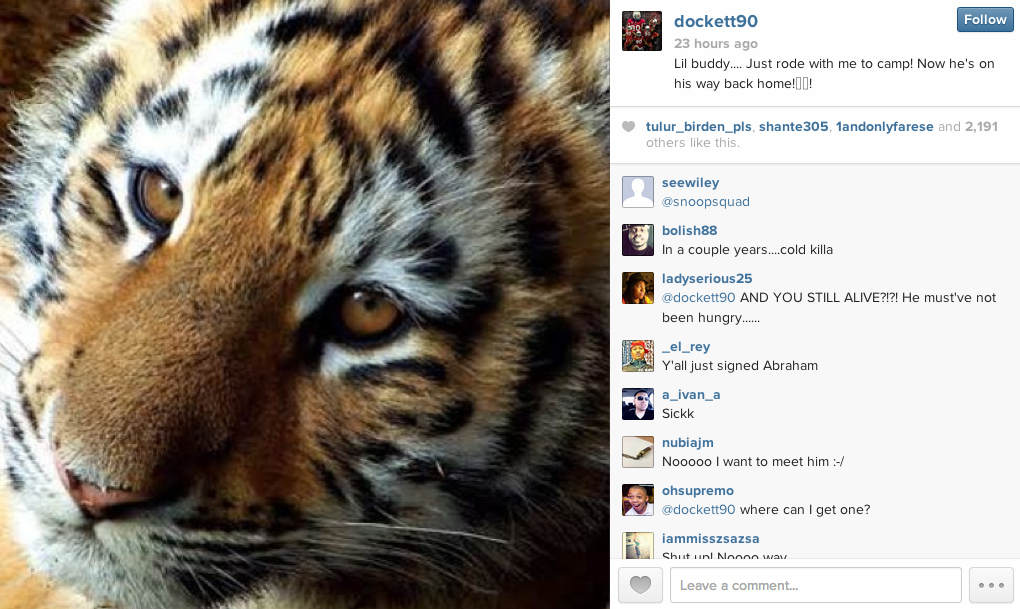 Inside sources tell us that this is how the team reacted when they met Dockett's handsome new friend.