Miguel Cabrera is currently batting .373 with 25 home runs and 82 RBIs. His batting average is 28 points higher than anyone in Major League Baseball. Cabrera is easily the most feared hitter in the game. He's a thorn in the side of American League pitchers — and, now, an absolute terror to aquatic life as well.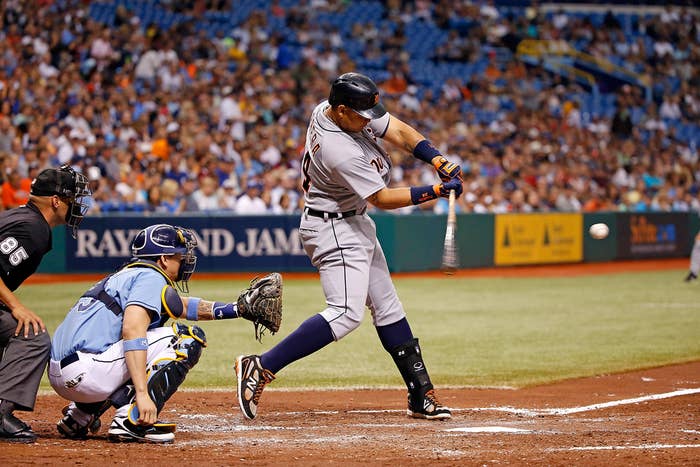 During Sunday's matinee game between the Detroit Tigers and the Tampa Bay Rays, Cabrera put a hanging Jeremy Hellickson off-speed pitch over the center field fence.
Cabrera had apparently decided to scare the shit out of the 30 cownose rays swimming in the fish tank beyond the center field wall.
Why? Because Miguel Cabrera is a bad man, and he wants sea creatures to show him more respect.
This guy knows what I'm talking about.