Alter spacetime with my mind

The power to fill things up: if I'm hungry, fill my stomach up, bank account is empty, fill it back up

Via thesource.com

Via billboard.com

Via paradigmagency.com

Via billboard.com

Via img.discogs.com

Via upload.wikimedia.org

Via mp3teca.com

laughing at things that probably aren't funny

telling people to stop goofing off

singing everyone's part but your own

Via i2.cdn.turner.com

looking for the phone I lost

finding my way out of the party

Make sure you get your 8 hours in, friends!

It's 3AM and I hate myself.

NIGHTTTTTTTTTTGUYSSSSSS!!!!!!!!

F*** I forgot I have something due in my 8am

Guys I just ate an entire cheese pizza by myself

You're all talking too much I need my sleep.

Via i.huffpost.com

Via pinterest.com

Via empirewine.s3.amazonaws.com

Via snapple.com

Via knijff.com

Via weknowyourdreams.com

Via foodnetwork.sndimg.com

Via lacroixwater.com

Via jadeinnchinesefood.com

Via weknowyourdreams.com

Via cookdiary.net

Via mediad.publicbroadcasting.net

Via wordpress.com

Via wordpress.com

Via media.collegetimes.com

Via vignette2.wikia.nocookie.net

Via cdn.playbuzz.com

Via 2.images.southparkstudios.com

Via pbs.twimg.com

Via 1fitfoodie.com

Via pbs.twimg.com

Whatever's on Cartoon Network

Via quizuple.com

Via images-na.ssl-images-amazon.com

Via parkthatcar.net

Via empireonline.media

Via viralpiranha.com

Sleep and be merry...if you can't sleep, drink coffee.

Stay fly or get flown over

If you put good into the world, you will get good in return

What's meant for you won't pass you

If you can't be good, be good at it
Which MEMO Member Are You???
The Clumsy One! Michaela is a senior soprano in the group. Being the oldest member of the group, she is often referred to as 'mom' or even worse, 'grandma' due to her tendency to act like the ultimate soccer mom in day to day group activities. She proudly displays her "off-duty mom" badge when she has the time and energy to make it downtown. With all the maternal instinct she possesses, it doesn't prevent her from tripping over literally everything; spilling books, coffee, and a little dignity every time. In her younger years she was referred to as 'Champ', but even though her nickname has changed, she's still swinging with the best of them. Well, if by swinging you mean downing Walmart wine jugs. Despite all of this, the group still decided to elect her to be their fearless leader.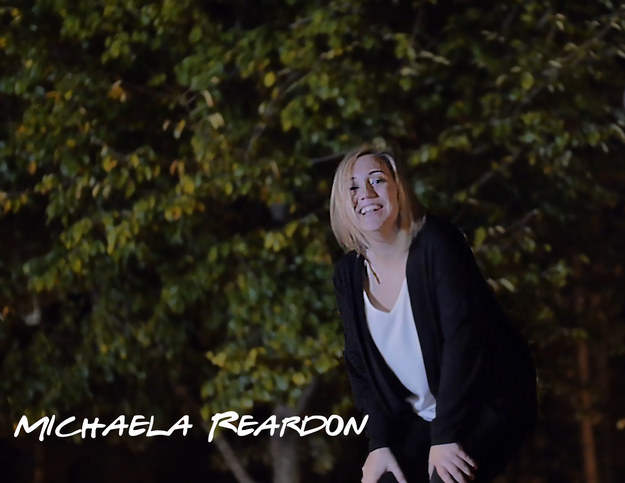 The Sane One! Jessica is our hard-working, no-nonsense VP. A senior alto in the group, she stands up for alto's rights to spend way too much time in sectionals. Outside of rehearsal, she usually can be found in her bed napping, working at Starbucks and occasionally, in class. Prime waking hours for Jessica are between 8pm and 4am (thanks to her Netflix subscription), otherwise it's prime nap time. No matter what she's calm under pressure and always gets the job done. Often the first one to call others out for their folly, Jessica is probably the only sane one in the group.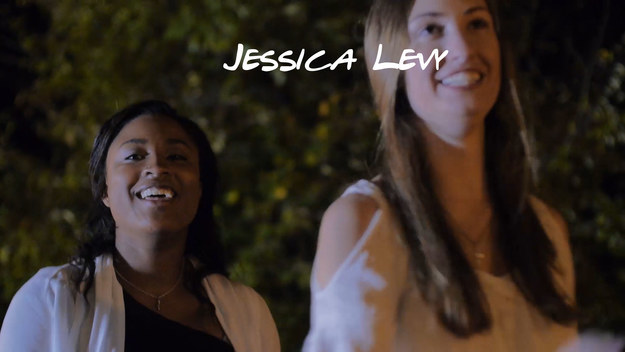 The Hungry One! Shannon hungry hungry Holcombe is our favorite foodie in the group! No food is safe in rehearsal when Shannon is around because when she says one bite, she usually means three. Somehow she manages to find time to wait in line for Chipotle between MEMO, High Techs, physical training, and academics. She loves food so much that it'll often be featured, one, two maybe even three times on her snapchat story. Need a dinner date? Need someone to whip you into shape? Need to hit the high note? Shannon's your girl.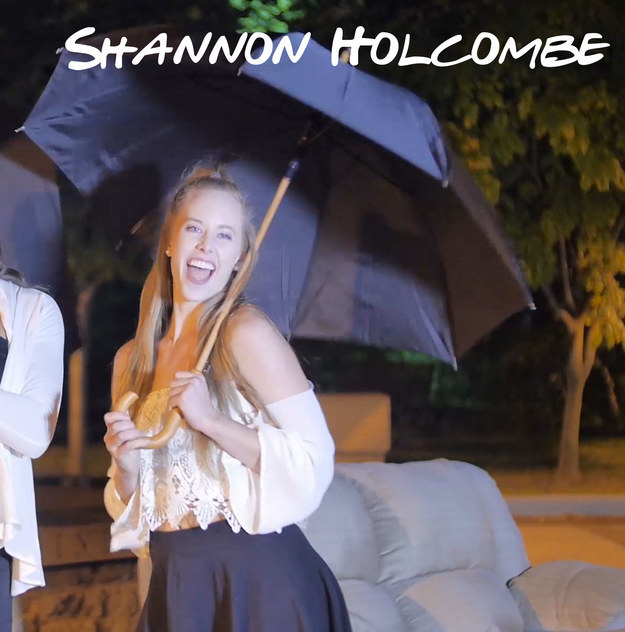 The Chatty One! Sanjana, this gal with incomparable soul, Her runs are flawless, she's always on a roll. When she sings Ariana, your heart will melt, Every bit of emotion is always felt. But if you step out of line, watch out for her sass, If you cross her, she'll probably kick your @$$. This chick is fierce, positivity is in her veins, She's got mad talent, and fab smile and brains. Known for goofing off and chatting it up in rehearsal, we put up with it because her presence in the group is priceless. She'll always be there when push comes to shove, And that's why she's that soprano we love!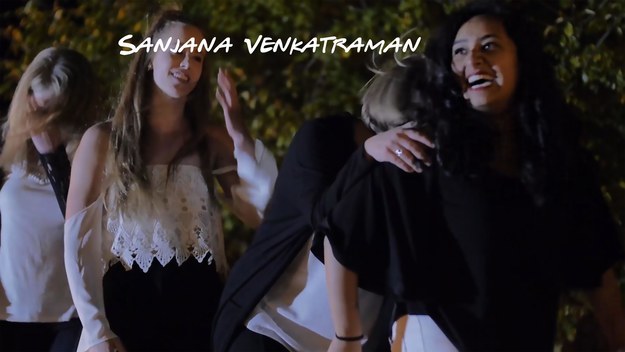 The Snarky One! Robert "Bob" Nealy is a Junior in Memo, somehow managing to survive his first two years despite expectations that he would perish with the first winter. As an industrial design major Robert is known for his creativity, and though he sometimes gets carried away (as with the "Chesk", a fusion between a chair and a desk) he is overall a valuable asset to the group, as long as he isn't on your team in Super Smash Brothers. Bob serves as music director, and has been known to push the boundaries of accepted a capella sounds with his arrangements. Most importantly, Robbie is an incredibly selfless, intelligent, loving person, and his dedication to the group and to other people is inspiring.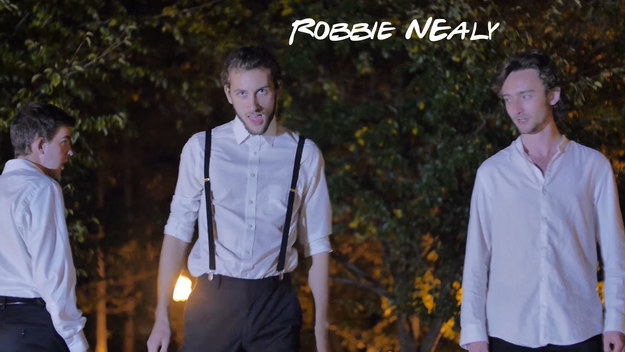 The Comical One! Wolfe is a Sophomore Bass in the group. Wolfe often finds enjoyment in chaos. While most people follow the saying "don't fight fire with fire", Wolfe takes a different approach and fights fire with gallons of gasoline. Despite this, he has become a remarkable character within the group, known for his witty comebacks, yelling at the top of his lungs, and very unique interests. Wolfe is very opinionated and will often combat others' opinions beginning with "Actually…" or "I don't think that's accurate.." or even "No, you're wrong". He is also one of the most in touch with his sound. He describes his voice part as a "dumb bass" and embraces this whole-heartedly. His favorite song is "Sandstorm" by Darude and prefers it be played on a toy trumpet or multiple toy trumpets if possible. Wolfe is from McLean, Virginia, but is originally from Stomp City, an area where, if you're lucky enough, Wolfe himself will give you a personal tour. In his free time, you can find Wolfe on RA duty in the Honors Dorm, describing things with "that's insane", feeding them beans, and being a Pokemon Master. When it comes down to it, Wolfe is one of the most modest, honest and intellectual pe– Oh sorry. Actaully, he has to go wash his cat.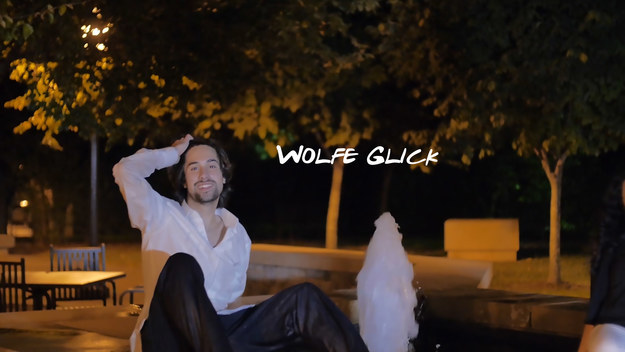 The Fierce One! Tricia Patricia Patty Bo Batty "The Fierce One" Blackmon is an underestimated, under appreciated diva. Sure she's a Human Development major with a double minor in Spanish and Psychology, but that can't compare to the triple threat she has hidden in her pocketbook. She belts her song Empire like it ain't a thing. She may start off soft and sultry, but midway through the song "oh, what's that on the floor? Oh, it's your jaw. CUZ IT. JUST. DROPPED!" Paired with her singing, her dancing is insane. She lets loose and can pop-lock-and-drop-it like nobody's business. You can't have a diva without throwing shade, though. Tricia may not be chatty, but that only makes her core-crushing comebacks burn even more. There she is, you think she's just minding her own business, but you better be digging your grave because she's actually thinking of a sassy remark that will leave you shattered internally. She may be dabbing' it up Saturday night, but come Sunday morning she's praising the good Lord. Tricia is a Virginia Tech Young Life College Leader. She's a dedicated Christian Leader, but remember, that facade hides a fierce diva underneath. So all you wannabes better siéntete, because Tricia is queen.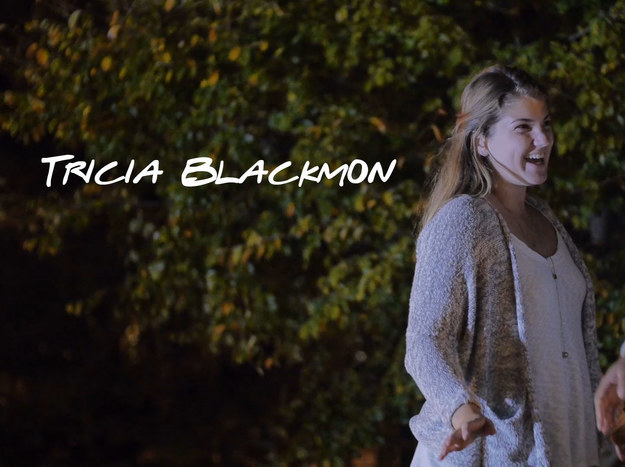 The Crazy One! Rachel Trizna, a.k.a. Triz the Tornado Tyrant of Terror or Trizzler or Triz for short, is a junior majoring in psychology and neuroscience. While she is a strong alto two in the group, her love for MEMO is matched by only one other thing: potatoes. Rachel has a plethora of spud knowledge and is always in search for more interesting potato facts. Never one to turn down a party, Triz will always be there entertaining everyone. That is, of course, until she loses her glasses in a creek then falls asleep on the table.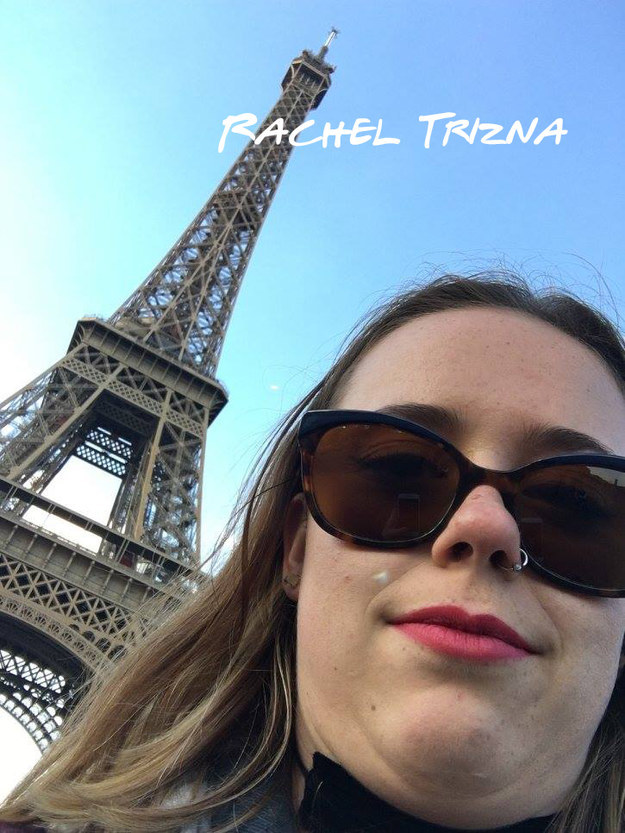 The Metaphysical One! Doctor Professor "Mr. VT Dad" Ethan Ludwick is our resident super genius. Ethan enjoys spending his free time pondering the multitudinous complexities life has to offer. This ranges from elaborate mathematical theories to the insurmountable uses of graphene. Ethan's love for math and physics makes him a great "Dr. Professor" and an even greater father-figure. He has the utmost sincerity for the essence of humanity and this is only amplified by his musical talent. Our VT Dad is also MEMO's very own piano master. To sum up Ethan Ludwick (a genius both academically and musically) he's a huge nerd.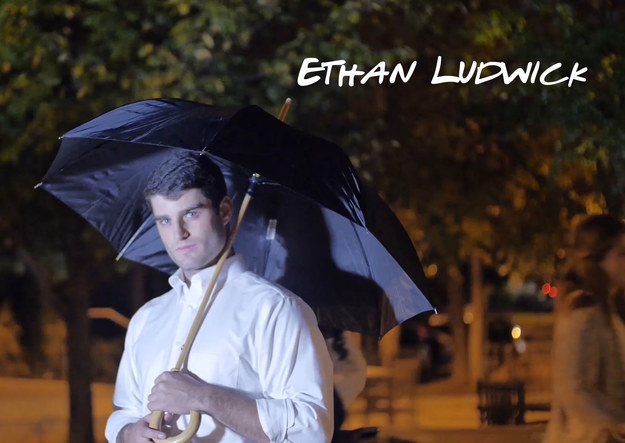 The Cute One! This base is the cutie of the group with his Justin Bieber charm and good looks. He has a secret talent for sick beats and can be found rapping, beatboxing, and dabbing in rehearsal. Andrew had a sweet personality, infectious smile, and is always down to party. He will always greet you with a "suhhhh duh" and remains one of Mixed Emotion's chillest members. When you come see Memo's concert, people may wonder: "Is that member of One Direction on stage?" NOPE. It's the one and only Andrew "the cute one" Taylor.
The Mysterious One! If you only show up when it's required, it's no wonder you got Omar Jastaniah! Omar, aka "Omarion" or "OJ" is a sophomore from Lorton,VA. In addition to contributing his explosive and BOLE beatboxing skills, he also sings Tenor in the group. When not in the group, he's probably staying wide awake, playing soccer, or body rolling in his free time. Haters will say it's fake, but if you're lucky to witness him showcasing his smoky vocals, consider yourself lucky enough. If you ever need someone to go to Taco Bell with, Omar's your guy!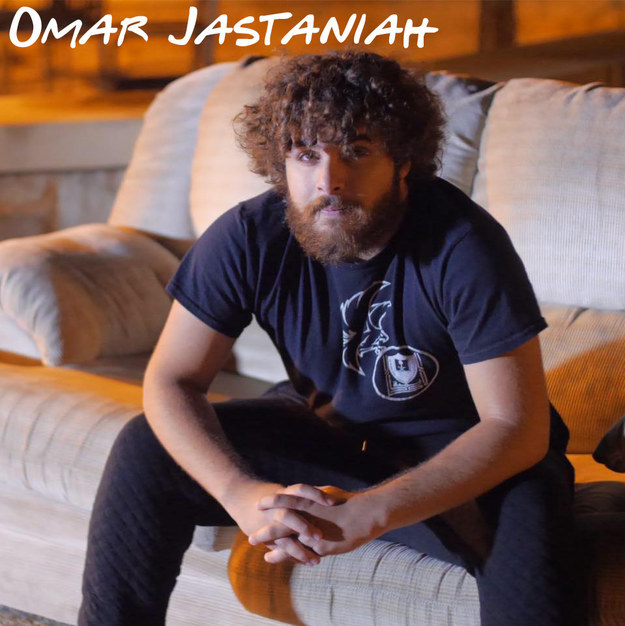 The High-Maintenance One! If you can tell the difference between water in a plastic bottle or a glass bottle, then you are most clearly, the High-Maintenance one of your friend group. This sophomore civil engineering student is more than just smart; he's witty, musical, and has the class to match. Tully has an apartment worthy of a Pottery Barn Magazine and when you visit, he will treat you with freshly made cappuccinos from his mocha pot and pancakes (made from a cast iron skillet, not stainless steel--who do you think he is?) Although his musical talents are strong, his sass can be even stronger. If this beauty queen isn't roasting somebody, he can be found listening to his true queen Beyonce. While listening to Beyonce does make Tully feel empowered, he truly brings a lot of power to MEMO with his finely tuned tenor voice. With lungs of steel and a heart of gold, Tully never fails to bring a little bit of kick and a lot of love to each rehearsal.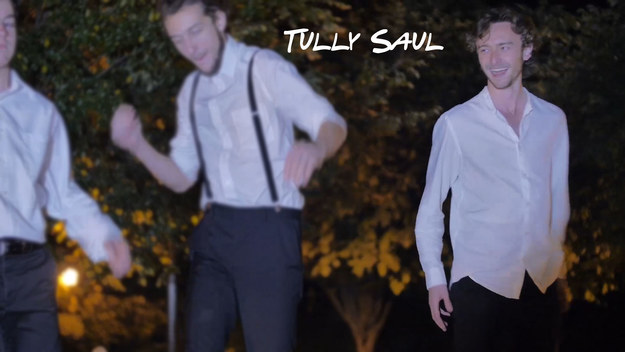 The Cuddly One! Wow, no wonder you got SEAN KIM!! You're intelligent,loyal, and incredibly well versed in the art of cuddles. You're a total chick magnet bc of your warm soul and cozy body temperature. You have a cheery demeanor and always believe in people to be their best! Everyone is so captured by your eloquence that people don't notice you snapping on 1 and 3 instead of 2 and 4, but you're trusted to make decisions anyways bc you slay at what you do. Keep on keepin on!--just like Sean ❤️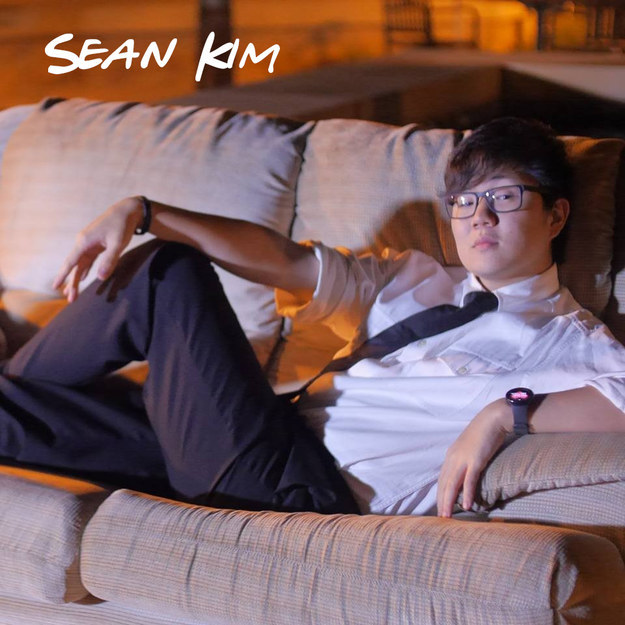 The Elegant One! Anna "Analulu" Luther, The Elegant One, is a freshman in Mixed Emotions. While Anna sings alto in the group, she's always prepared to hit those baritone notes that even certain guys in the group can't hit (@Tully). When she's not watching Game of Thrones, you can probably find Anna swooning every straight male member of the group with her sultry vocal chords and spicy personality. Many believe that Anna is actually a panda bear in disguise, constantly eating all types of asian cuisine. Many also believe that she will one day become the size of a grown panda bear because of her strong and consistent desire for the food of the orient. Overall, Anna is an incredibly down to earth person who is always ready to help those in need, and she'll have a smile on her face while doing it.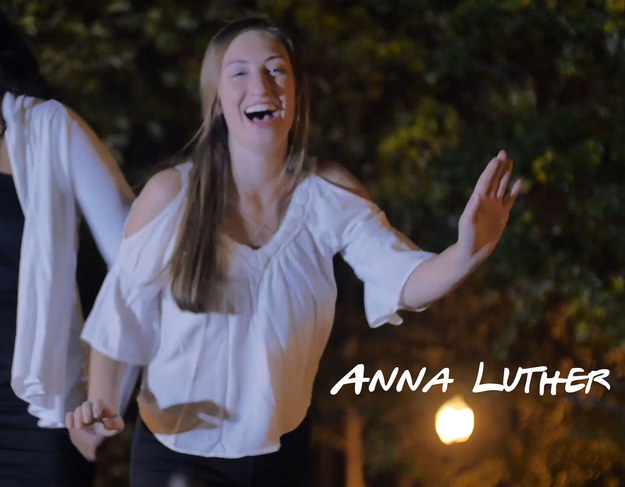 The Humble One! You must be sweet as can be If you got Kayley Manarchuck! One of our noobs hailing from Springfield,va, Kayley sings soprano in the group. Since you got her you must be confident,caring, and an all around great person. Sure, you can be a little slow at times and take a few minutes to understand the obvious but HEY! You make up for it in how you care for others -- just like Kayley!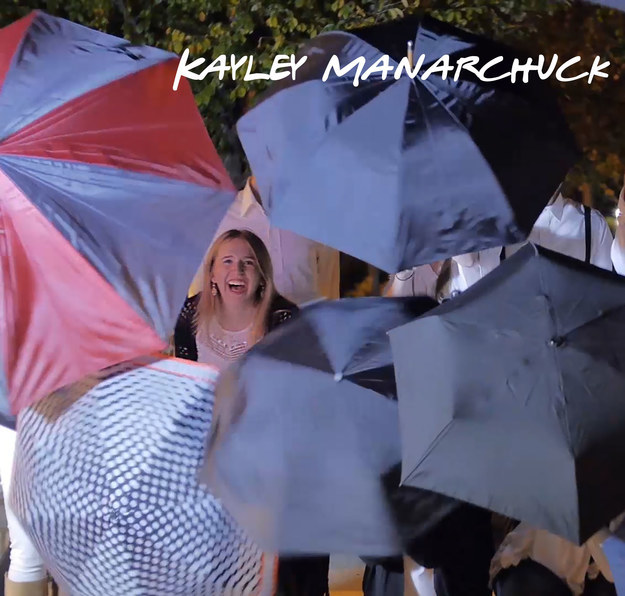 The Cheeky One! Ryan "Rice Chicken" Kitchen, the Cheeky One, is a freshman from good ol' Richmond, VA. He is a tenor in MEMO and arguably the sassiest one in the group. Ryan is not afraid to call anyone out on a flat note or a bad attitude. In his free time, Ryan enjoys attempting to shatter glass with his voice and partying it up with friends- probably doing both at the same time. His love for fashion is as deep and passionate as his love for Sanjana (aka more than Tully's) ((Sorry Tully)). Ryan has made it his life goal to make sure "uncomfy" is used in everyday conversation, and will take whatever measures necessary to make it happen no matter what Regina George would say. No matter what, Ryan is a fun-loving, kind and caring friend who will help you out whenever and wherever.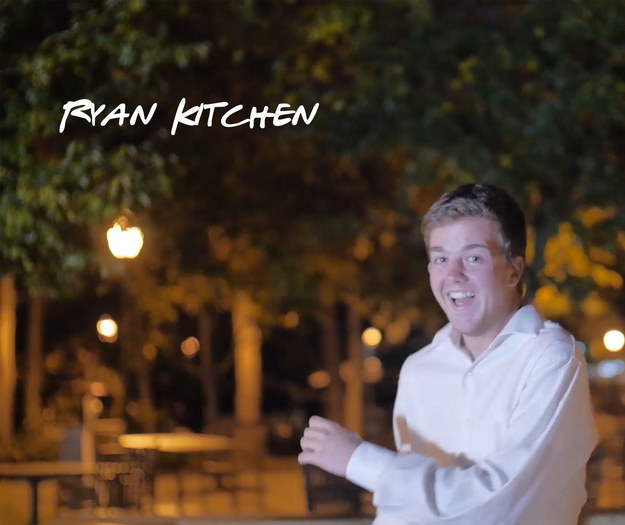 This post was created by a member of BuzzFeed Community, where anyone can post awesome lists and creations.
Learn more
or
post your buzz!