TokyoTreat Is Offering 20% Off Your First Box, So Snack Time Just Got A Lot More Fun
Just in time for their November box 🍁.
We hope you love the products we recommend! All of them were independently selected by our editors. Just so you know, BuzzFeed collects a share of sales and/or other compensation from the links on this page. Oh, and FYI — prices are accurate and items in stock as of time of publication.
Calling all snack fanatics! TokyoTreat's curated snack boxes are here to satisfy Japan-lovers worldwide! Miss home? Or just have a passion for all snacks, beverages, and toys from Japan? Want to try awesome Japanese snacks? Then TokyoTreat is for you!
TokyoTreat, a monthly subscription box full of Japanese candy and snacks, is offering a 20% discount to BuzzFeed readers off your first box. All you need is promo code BUZZFEED and you'll have Japanese snacks on deck for the whole month!
What's the deal with this snack delivery service from Japan? All you have to do is subscribe and TokyoTreat handles the rest! They curate the box, pack and ship, and then you get to indulge in ~sweet~ Japanese snacks all month long.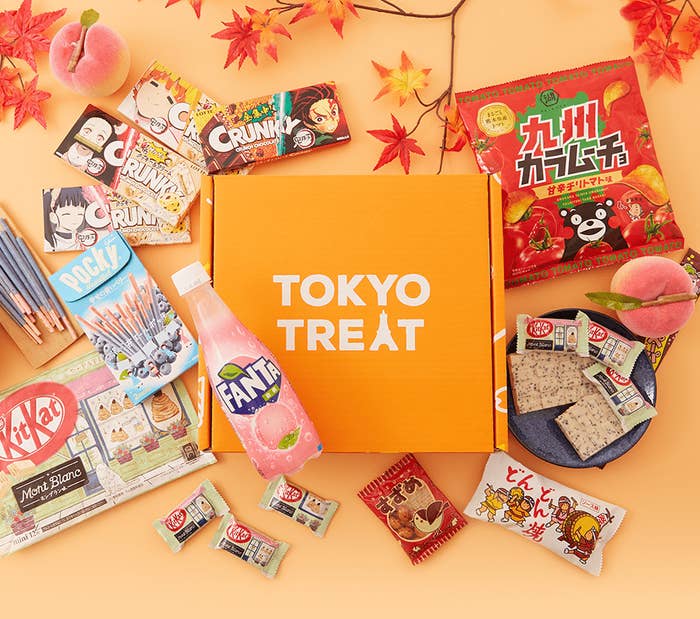 TokyoTreat's snack kits include popular Japanese snacks, anime snacks, drinks, DIY kits, and party packs. Prepare to find brands like Pocky, Hi-Chew, KitKat, and Dagashi inside your next box!
TokyoTreat does all the work for you. Their expert snackers set out to find only the best, most sought-after popular Japanese snacks to put in your snack box each month! Gone are the days of searching the web or shlepping to the Japanese markets for your favorite snacks!

The best part is each month is different in its offerings. So you might end up discovering your new favorite snack because of this subscription!
When your snacks arrive all you have to do is the epic unboxing — so be sure to set up your camera! Every snack you try will provide a new experience and widen your view of the Japanese snack world.
Basically, if you want snacks that taste great and adhere to your affinity for Japanese culture, TokyoTreat's subscription is for you.
Looking for the perfect gift for any occasion? Check out all of BuzzFeed's gift guides!