1.
The "key" to making an awesome school lunch is the combination of taste and presentation!
2.
You'll be so proud to make these star-shaped falafel balls.
3.
Let's face it, you still love a classic bologna and cheese sandwich.
4.
Peanut butter and jelly rollups are a cute way to make a traditional sandwich into "sushi."
5.
While we're at it, let's just roll everything into cute pinwheels!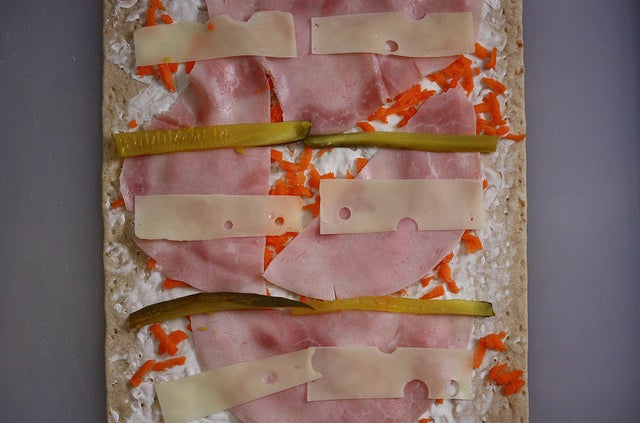 Ham and cheese gets showcased in a brand-new light! And it's delicious.
7.
The secret to making an uncrusted sandwich pocket?
8.
Who needs a prepackaged snack pack when you can customize your own?
9.
A hardboiled egg can easily be turned into... an igloo!
11.
Never underestimate the power of color for a picky eater.
12.
Wanna show off something unique to the class? A "banana dog" is the way to go.
And we know you've heard of a BLT, but have you tried a PBLT?