1.
The Ye Ol' Watering Hole currently has over 4,000 cans on display, some that date back to the late '30s.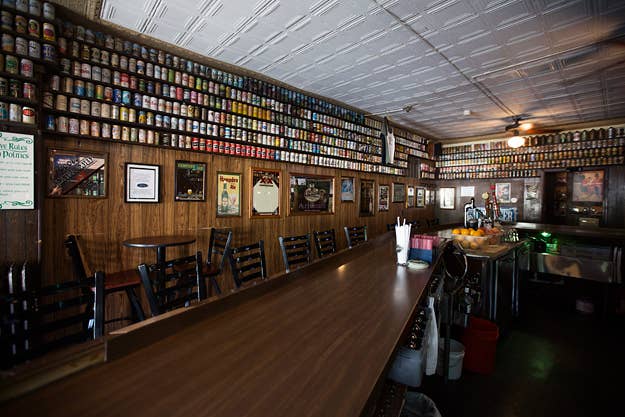 2.
The Gottfried Krueger Brewing Co. introduced the very first steel beer cans in Virginia in 1935.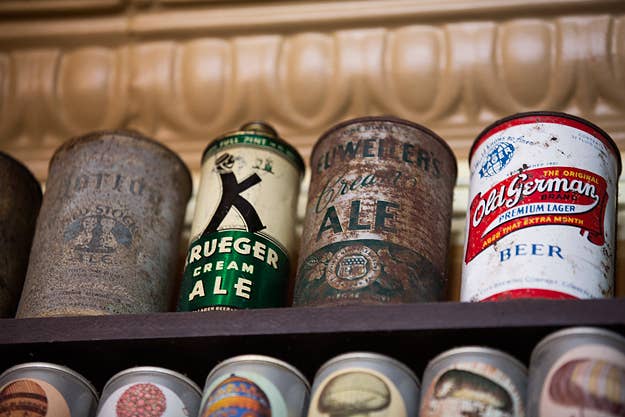 3.
Cans began replacing bottles because they were half the height and weight of bottles.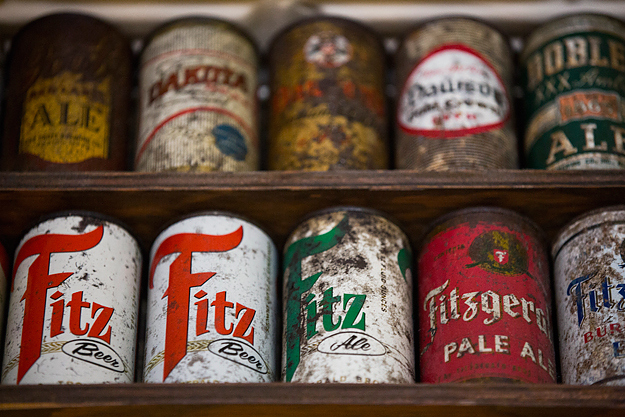 4.
Cone top cans were originally utilized in the early '40s by smaller breweries because their bottle lines could be retro-fitted to fill and cap cans.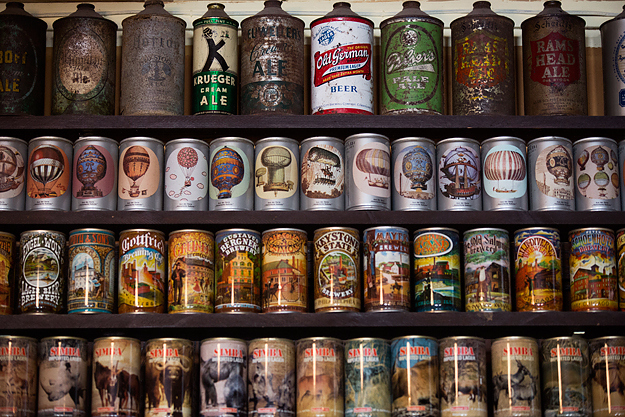 5.
Flat top cans, however, were easily stackable, which cut down on shipping costs and eventually ended the cone top's career.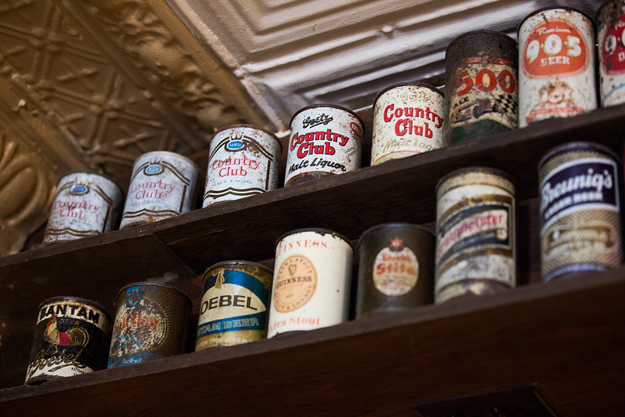 6.
Aluminum tab top cans replaced steel cans in the '60s because they were cheaper to produce and lighter to ship.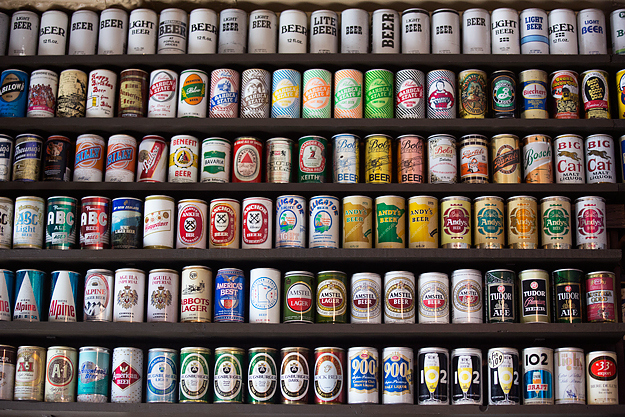 7.
Today's pop top can replaced the tab top in 1975 to minimize the waste and hazards presented by the tab.
8.
Billy Beer was created by President Jimmy Carter's brother in 1976. These two cans are the most sought after by museum visitors.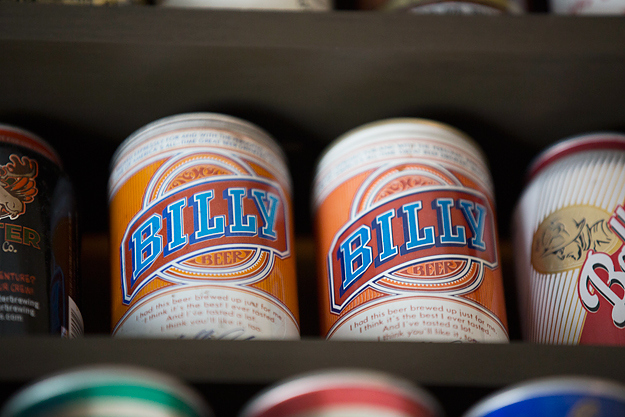 9.
In 1986, Tennent's Lager introduced the Lager Ladies. Each month, a new can rolled out and featured a different model.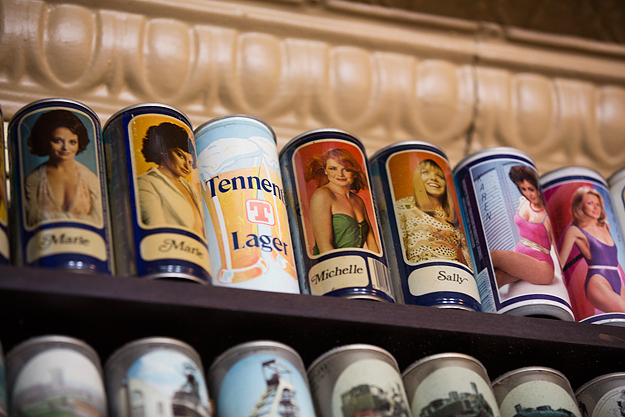 10.
Narragansett Brewing Company started making beer in 1890 and began canning it in the late '30s. Narragansett launched a bicentennial can in 1970.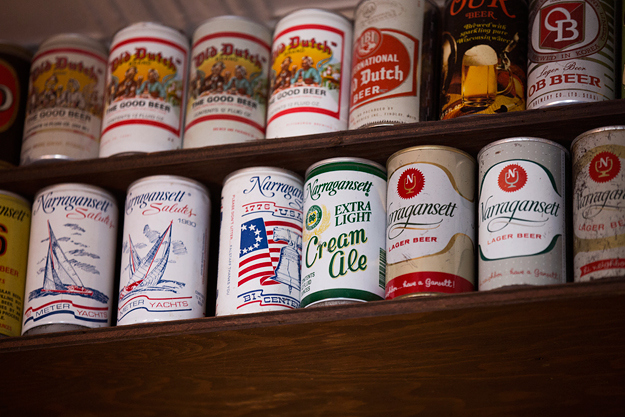 11.
The Harvard Brewing Company was in business from 1893 to 1956.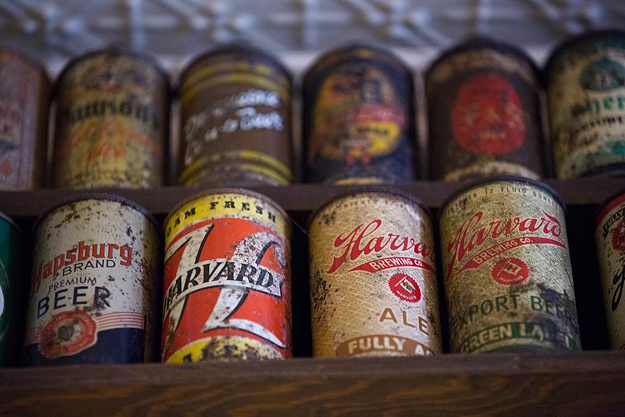 12.
In the 1870s, Anheuser-Busch became the first American brewery to implement pasteurization, which greatly improved the shelf life and transportability of its beers... As did the can, which Anheuser-Busch began using in 1936.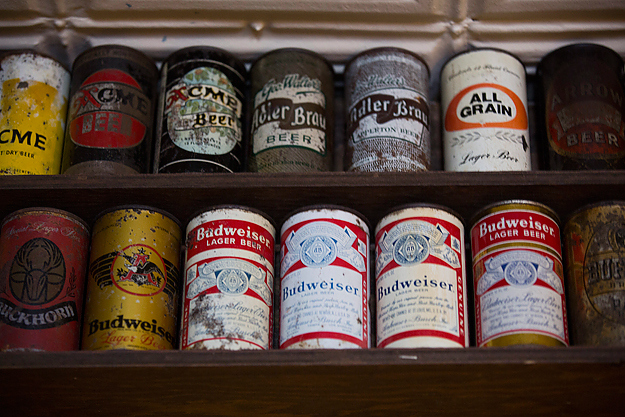 13.
Ye Ol' Watering Hole's 4,000 cans, for the most part, are organized in alphabetical order.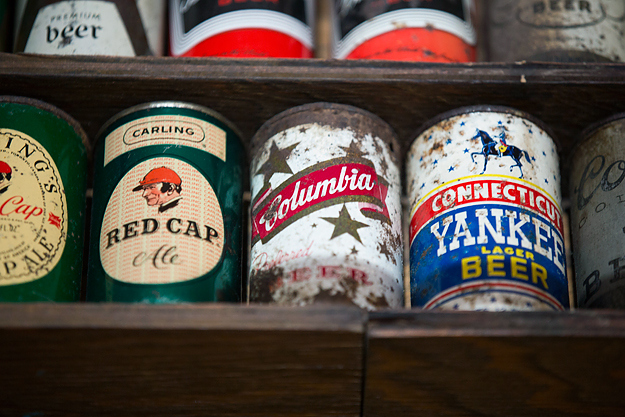 14.
German immigrants Adolph Coors and Jacob Schueler began brewing beer in Golden, CO in 1873.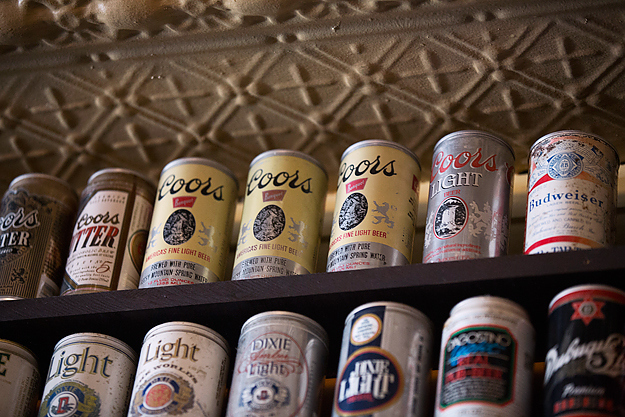 15.
Bilow Garden State Beer actually has no ties to New Jersey. It was a house brand in Henry Bilow's chain of liquor stores, and brewed in Shamokin, PA.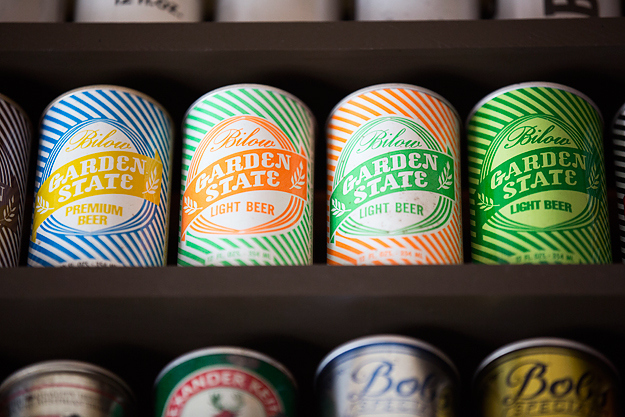 16.
Carling Black Label is a Canadian lager that was introduced in 1927 and was the world's first beer to be brewed on an international scale.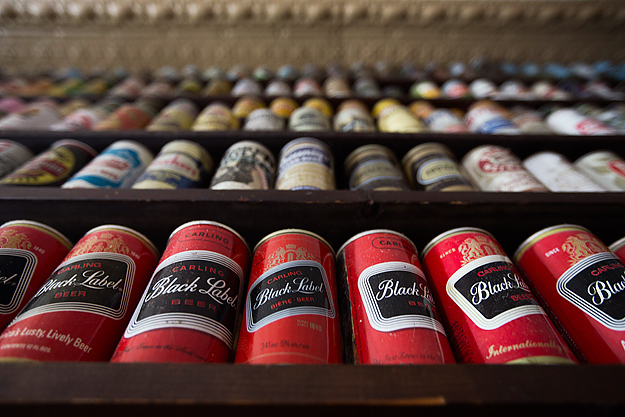 17.
This antique cone top can was reproduced in 1976 to celebrate America's bicentennial.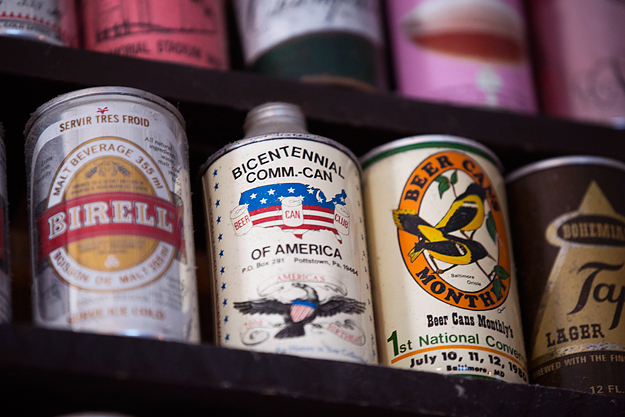 18.
The Ye Ol' Watering Hole also has a small collection of A&P and Price Chopper generic brand beer cans.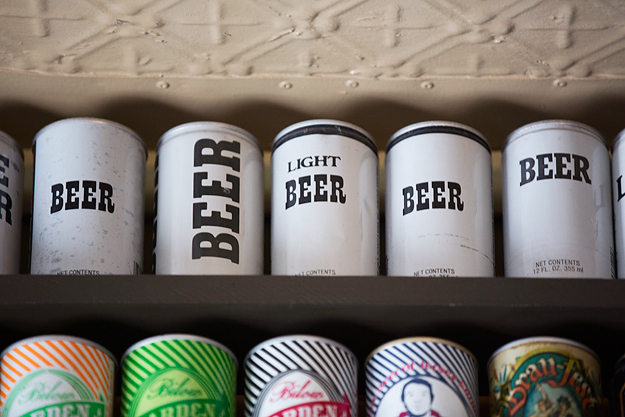 19.
Simba Brewery from Swaziland released 28 pull tap steel cans in an African Wildlife series.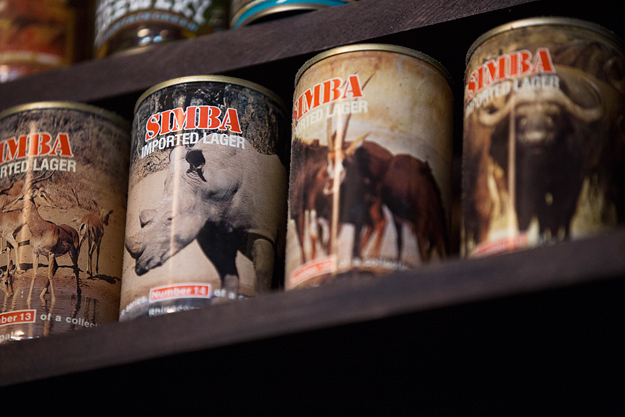 20.
The Old German Brewing Co. (also known as the Queen City Brewing Co.) operated from 1901 to 1976, and then it was sold to the Pittsburgh Brewing Co.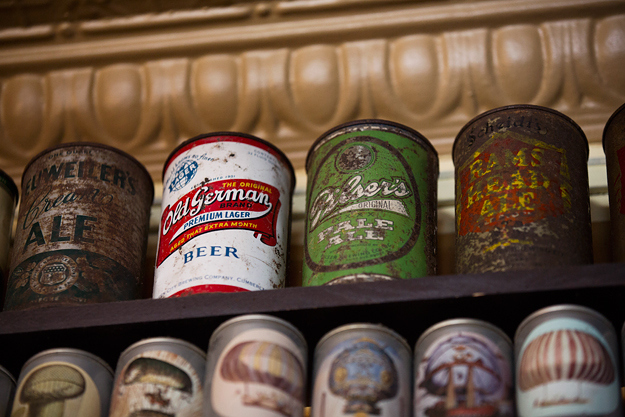 21.
The Ye Ol' Watering Hole doesn't buy, sell, or trade cans. They do, however, accept can donations, and offer free billiards Monday through Wednesday. Stop by for a fresh-squeezed grapefruit drink or a can of beer the next time you're in Northampton.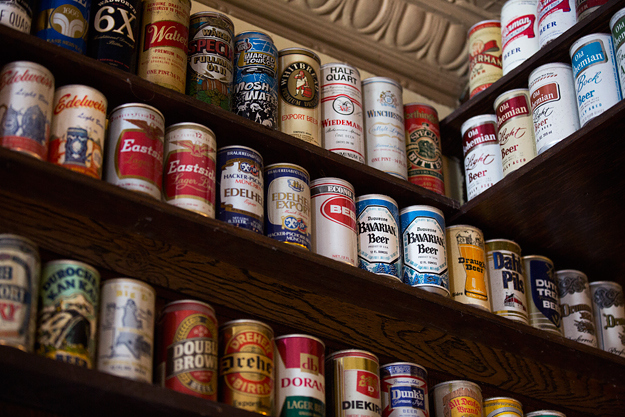 All photos by Joseph Lin / BuzzFeed