Okay...so this all started late last night I had just finished watching the iconic lip sync for your legacy between Alyssa Edwards and Tatianna for the 400th time (as I do every night), when I saw this: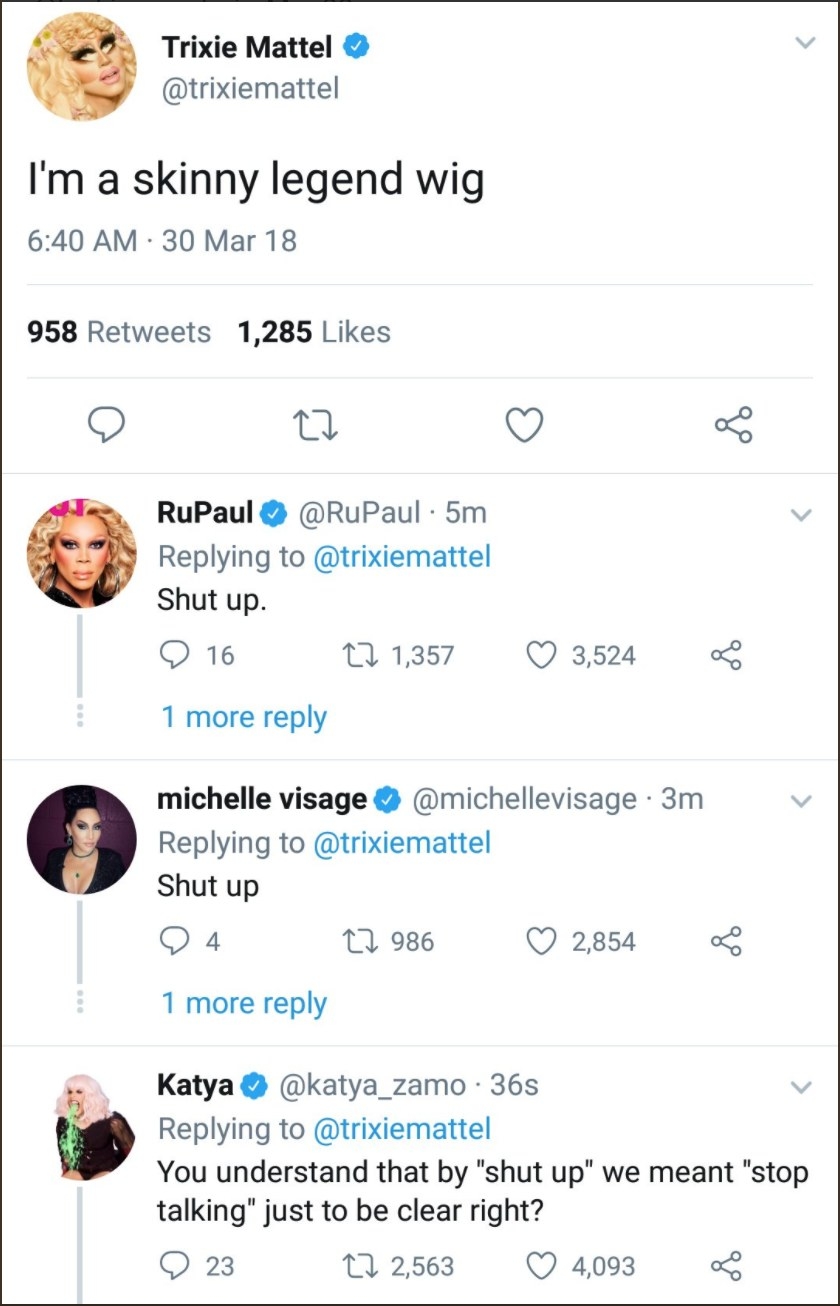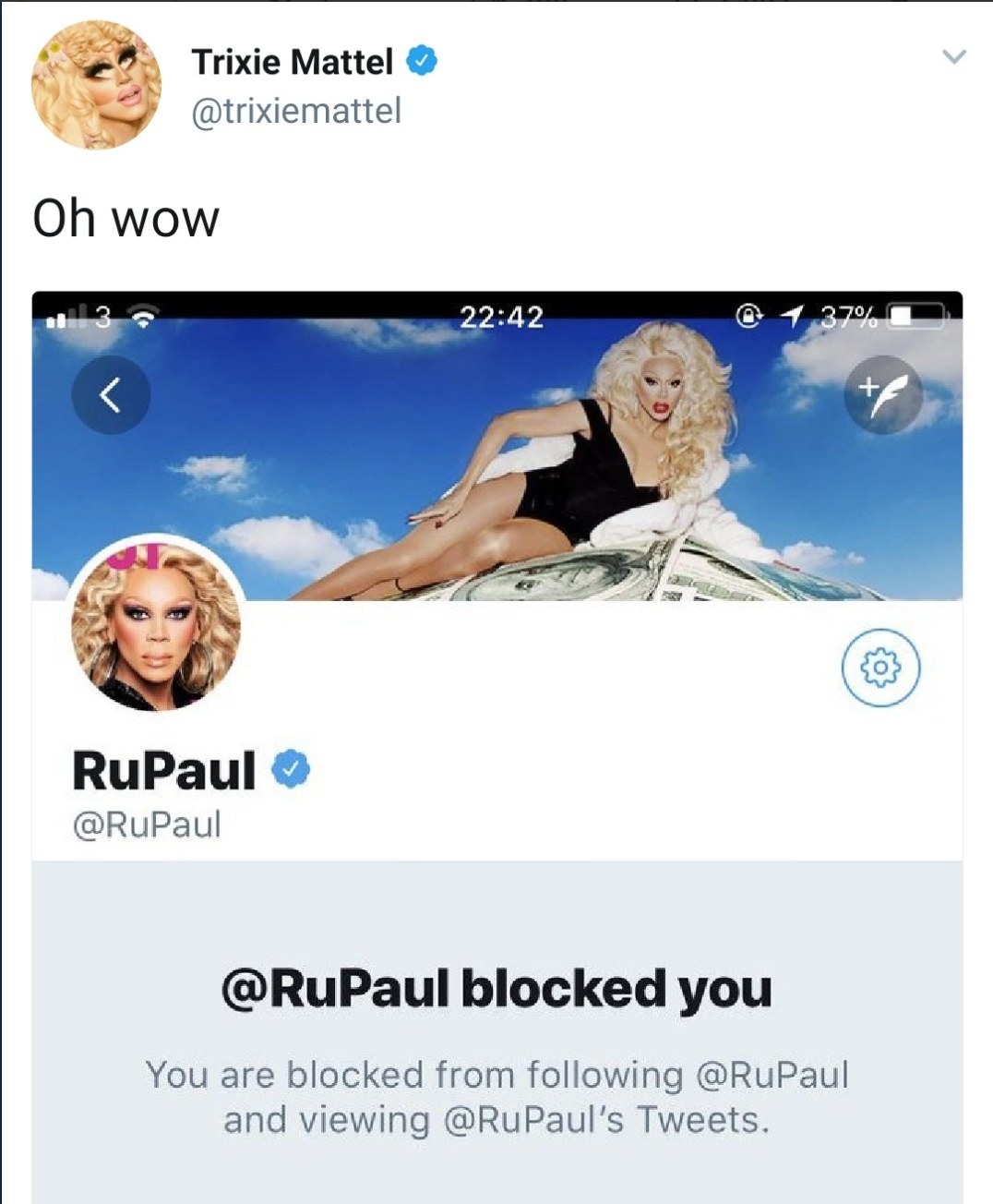 These hyper realistic tweets came from the user "@fuckingwooboi" the entire thread (and many more) can be found by clicking the link, after reaching out with the owner of said twitter page I discovered that this modern day Bayeux Tapestry was actually created simply via an app that makes fake tweets...
Although definitely fake and a light hearted joke the tweets went lowkey viral with ex-drag race contestant Aja (from season 9 and All Stars 3) finding them and tweeting about them!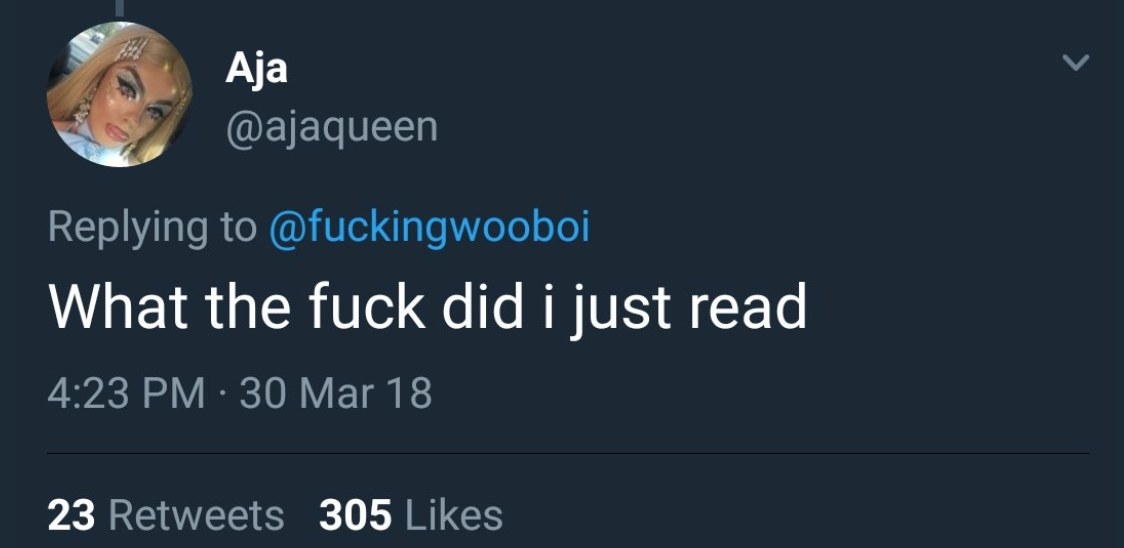 The overnight popularity of the tweets led to a further account being made entitled "@dragfaketweets"
So yeah definitely check these out before they go even more viral so you can have bragging rights amongst your friends who will now doubt tag you in them when they reach Facebook being like "oh my god do you think this is real?!"
My FAVOURITE of them all!!!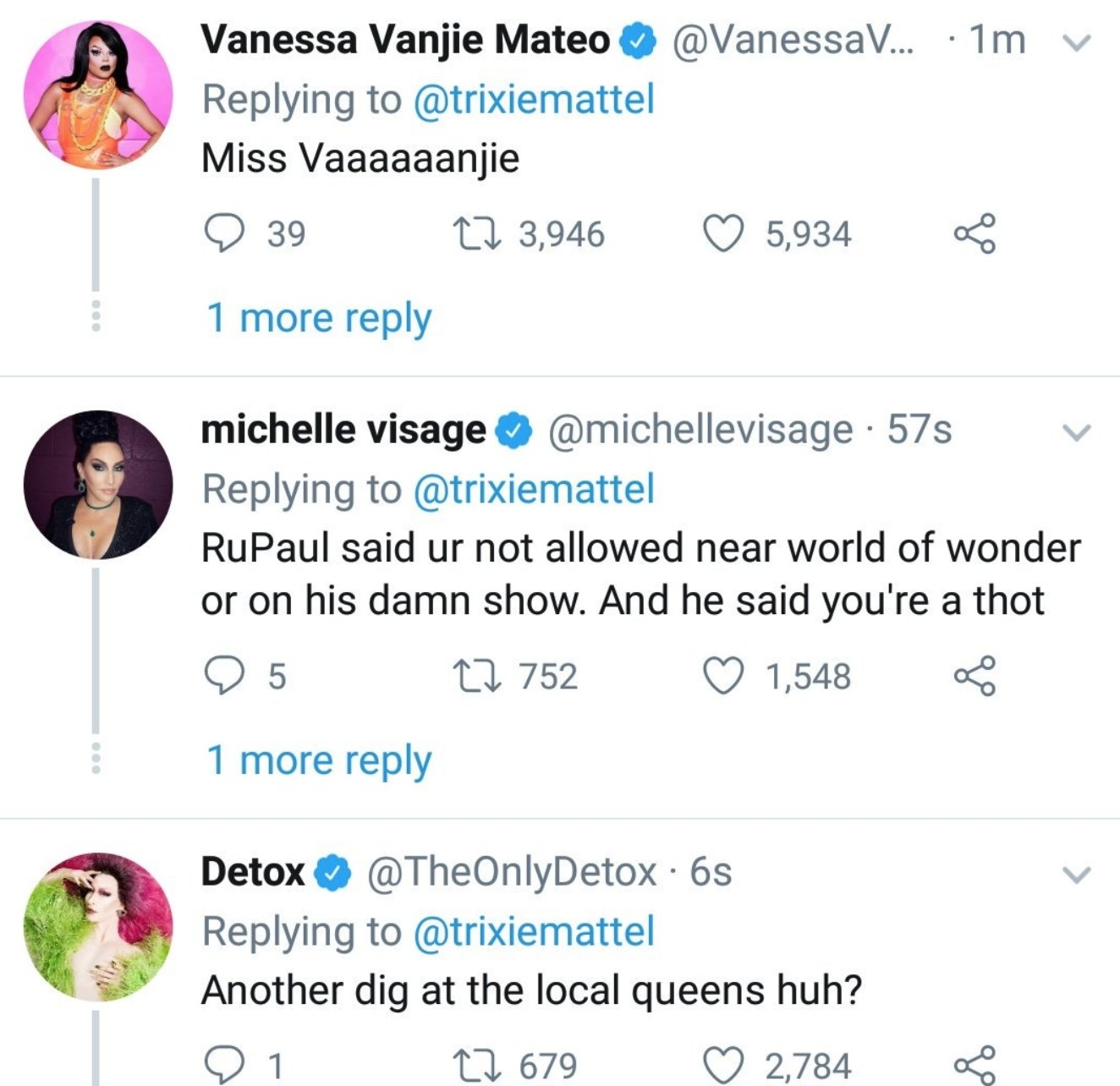 This post was created by a member of BuzzFeed Community, where anyone can post awesome lists and creations.
Learn more
or
post your buzz!