The Classic Old-Fashioned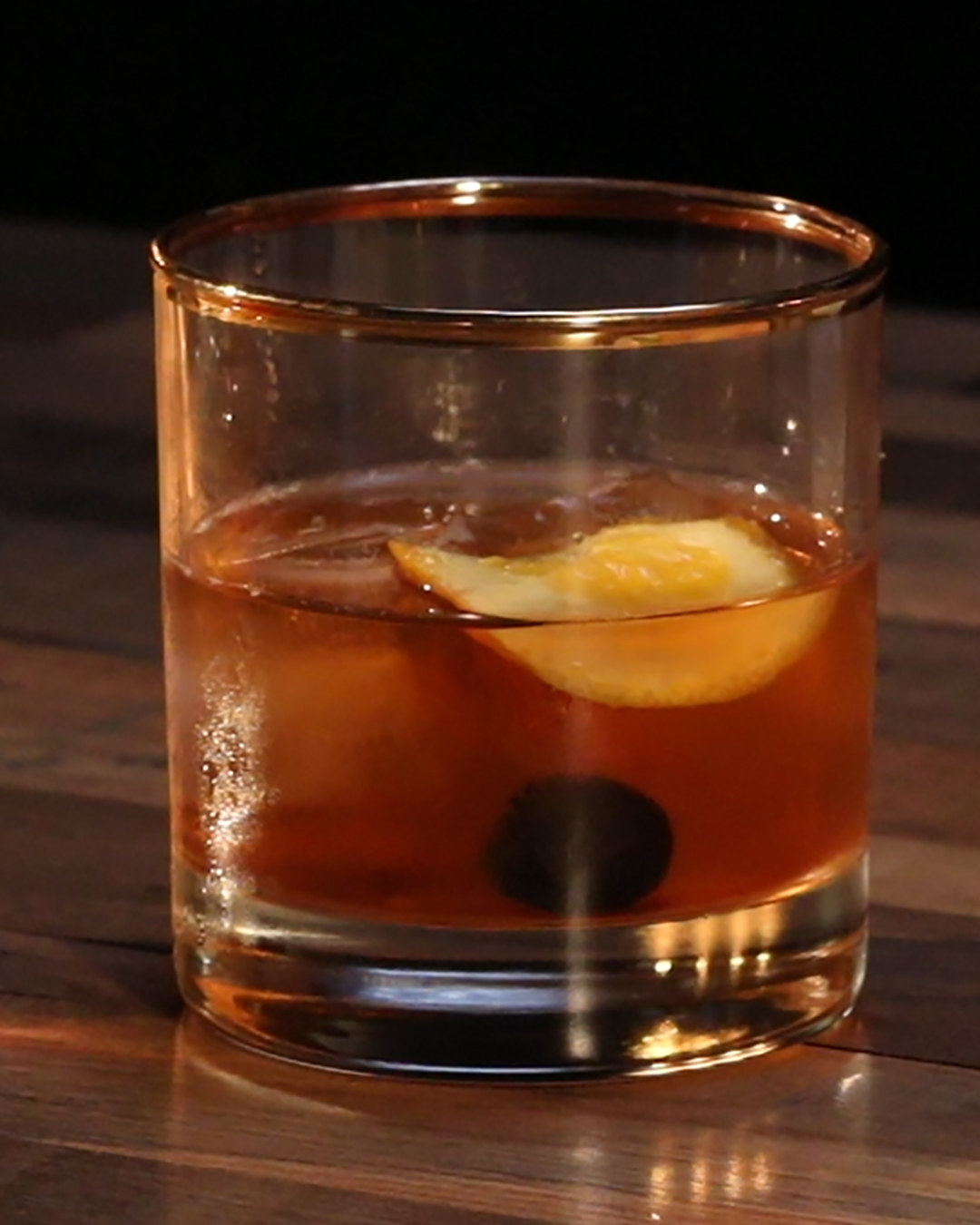 INGREDIENTS
Servings: 1
1 sugar cube
3 dashes of bitters
2 ounces bourbon whiskey
Orange peel
Maraschino cherry
Ice
PREPARATION
1. Place sugar in the bottom of a rocks glass. Add bitters and muddle together until combined.
2. Add preferred amount of ice and pour over whiskey. Stir until sugar is mostly dissolved.
3. Hold a piece of orange peel between your thumb and forefinger and squeeze over the glass to release the oil. If you like, you can carefully use a match or lighter to flame the orange oils for a caramelized flavor.
4. Garnish with the orange peel and a single cherry.
5. Enjoy!
Looks like there are no comments yet.
Be the first to comment!