Grilled Tri-Tip With Rosemary Glaze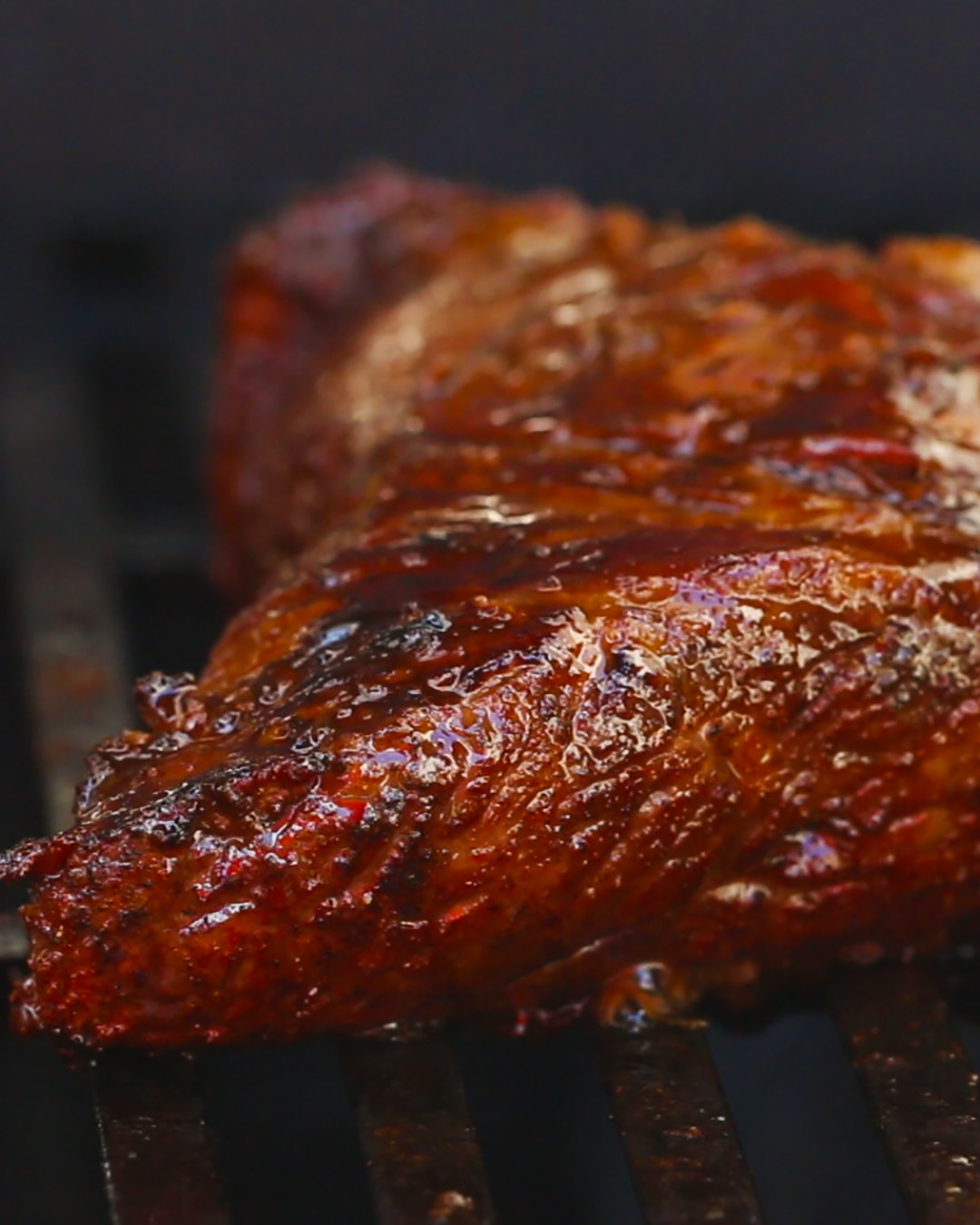 INGREDIENTS
Servings: 6
For the dry rub
1 tablespoon ground black pepper
1 tablespoon mustard powder
1 tablespoon smoked paprika
1 tablespoon garlic powder
1 tablespoon onion powder
1 ½ tablespoon kosher salt
1 ½ pound tri tip roast
For the glaze
¾ cup light brown sugar
6 tablespoons butter
½ cup Worcestershire sauce
3 large sprigs rosemary
PREPARATION
1. Combine dry rub ingredients in a small bowl and stir to combine.
2. Evenly coat the tri-tip with the dry rub and let rest at room temperature for 30 minutes.
3. In a small saucepan, bring glaze ingredients to a low boil over medium heat. 4. 4. Simmer for 3 minutes, stirring frequently.
5. Heat a charcoal or gas grill to the medium heat.
6. Grill steak for 4-5 minutes over direct heat, then flip and grill until internal temperature reaches 125°F (52°C) on a meat thermometer.
7. Brush the steak with the brown sugar glaze, then flip the steak and repeat. Do this until you've used up about half the glaze then remove meat from the grill.
8. Let the steak rest for 5 minutes, then slice into ½-inch strips against the grain.
9. Serve with remaining glaze on the side for drizzling or dipping.
10. Enjoy!