Carne Asada Tacos For Summertime Grilling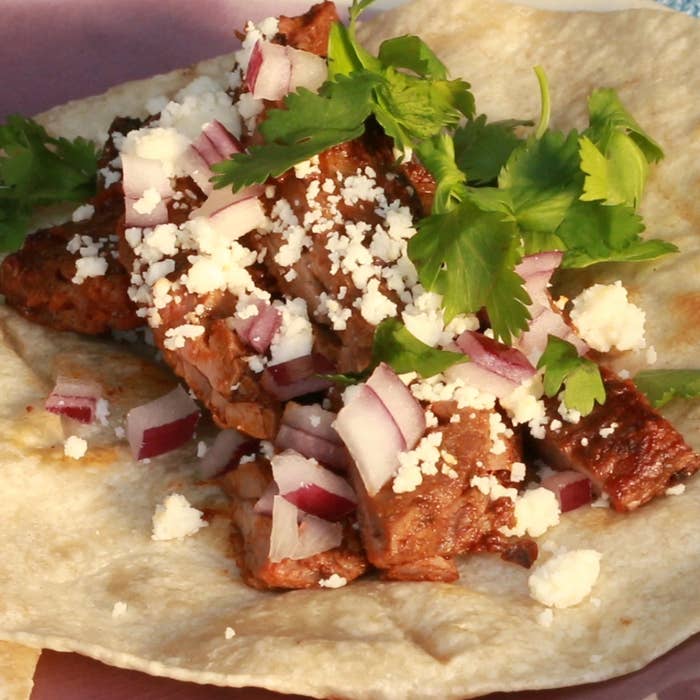 INGREDIENTS
Servings: 5
2 pounds flap steak (or substitute skirt or flank steak)
10 medium flour tortillas
1 cup cotija cheese, crumbled
1 cup cilantro, chopped
1 cup red onion, chopped
Marinade
2 cups chipotle peppers in adobo sauce
2 cups orange juice
½ cup lime juice
1 tablespoon cumin
1 tablespoon garlic powder
PREPARATION
1. Combine marinade ingredients in a food processor or blender. In a large, shallow container, pour marinade over steak and marinate for at least 4 and no more than 12 hours.
2. Bring a charcoal or gas grill to the highest possible heat. Grill steak for 8-10 minutes over direct heat, turning halfway through.
3. Let steak rest for 5 minutes, then slice into ½-inch strips against the grain.
4. Arrange desired amounts of steak, cotija, onions, and cilantro on a tortilla.
5. Enjoy!