1.
You can use the Start Button! It's BACK!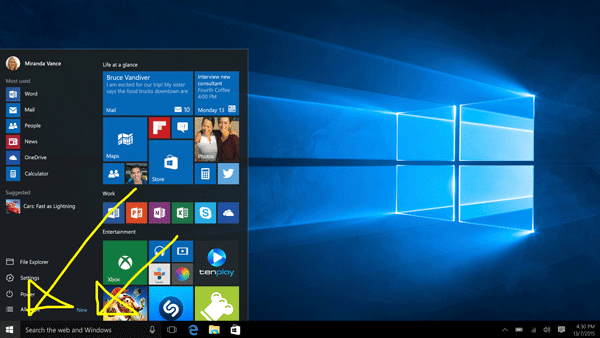 2.
Customise your Start menu.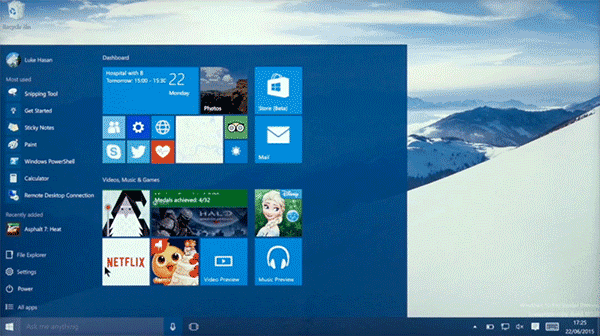 3.
Switch seamlessly from one Windows device to another thanks to Continuum.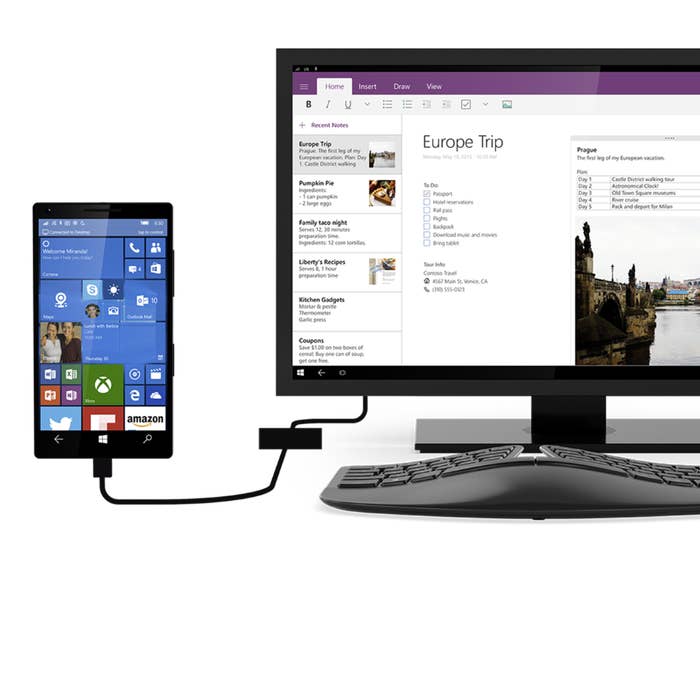 4.
Take notes while browsing the web with new Microsoft Edge.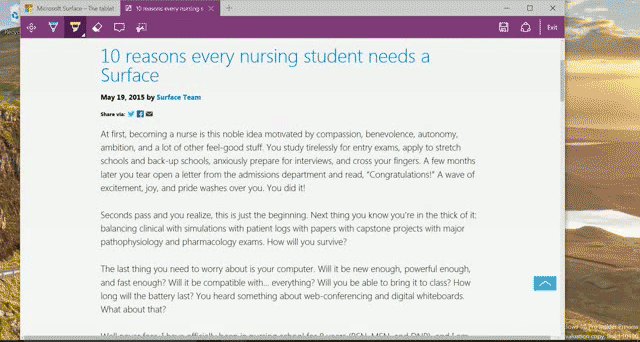 5.
Snap multiple windows onto your screen at the same time.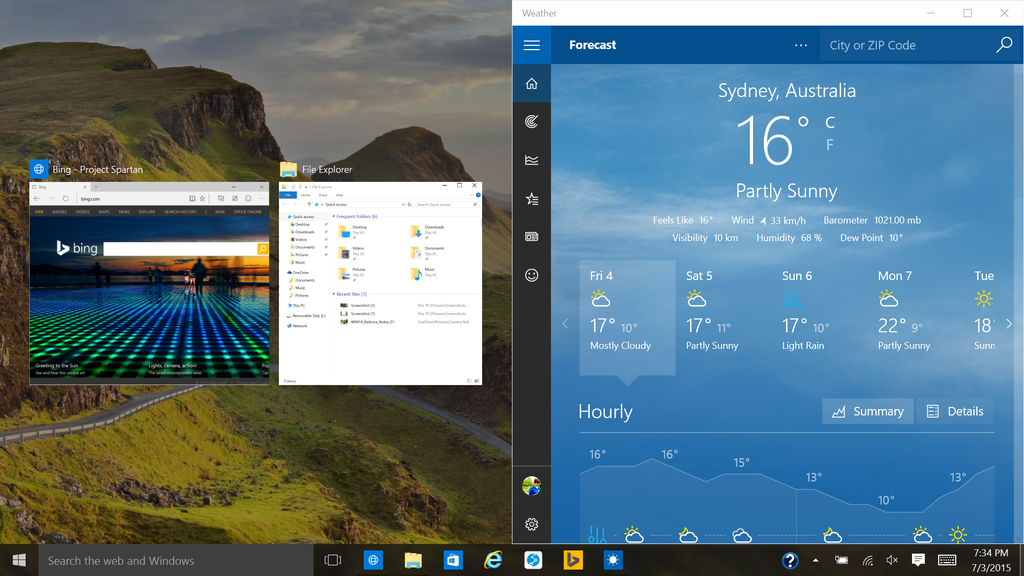 6.
A new Action Center for streamlined notifications.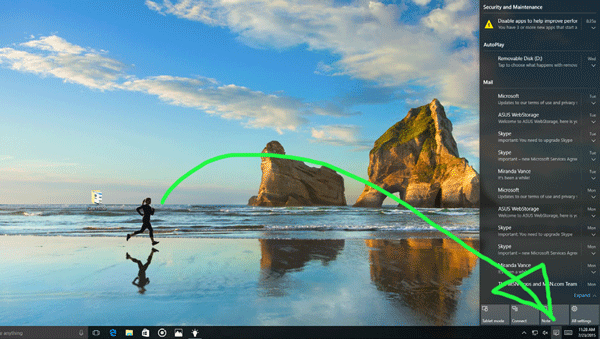 7.
Create multiple desktops.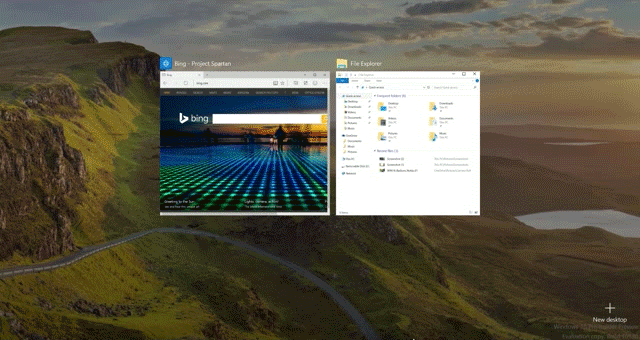 8.
Sign in to your devices with nothing more than a look.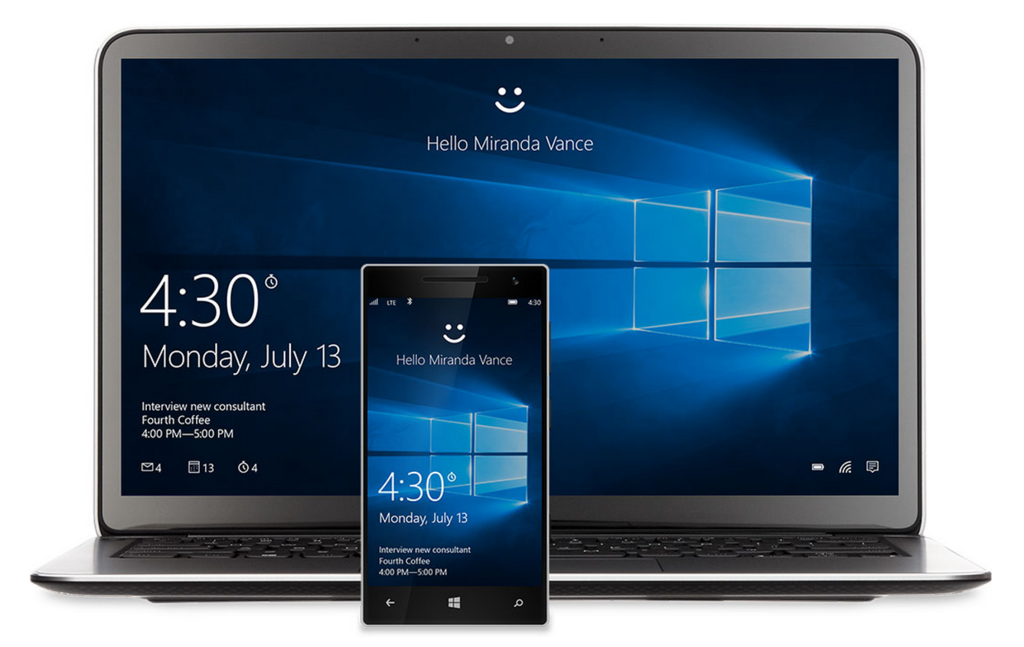 9.
Play Xbox through your PC*.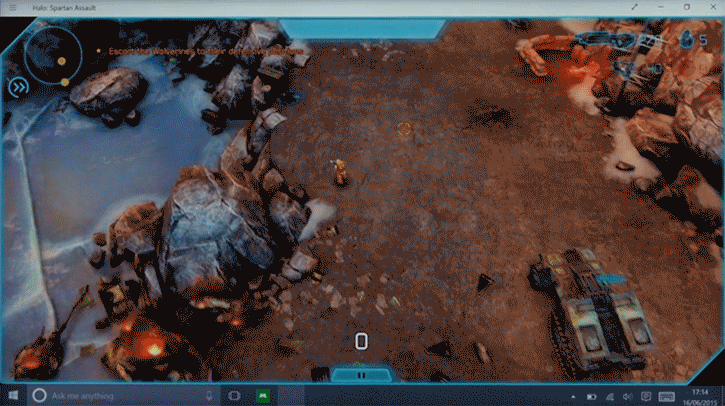 10.
And, soon enough, you'll be able to ask Cortana absolutely anything.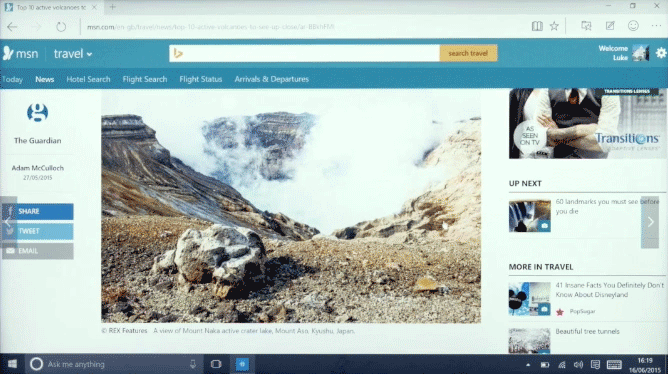 All images courtesy of Microsoft.