You know T-Pain, right? Of course you do. Everyone knows the Auto-Tune king and producer of constant bangers.
Because whenever "Buy U a Drank" plays, NO ONE can resist singing along, especially to the "OOOOWEEE" part in the chorus.
But guess what? T-Pain just revealed that the lyric isn't even "OOOOWEEE", it's actually "and then".
And people are really struggling with the news.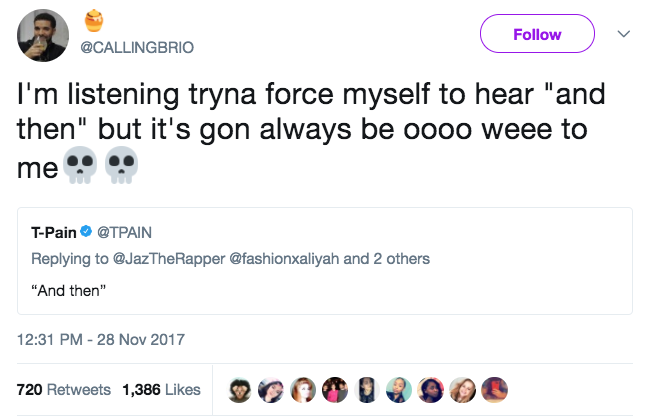 While others are shocked that anyone could even think the lyric was ever "OOOOWEEE".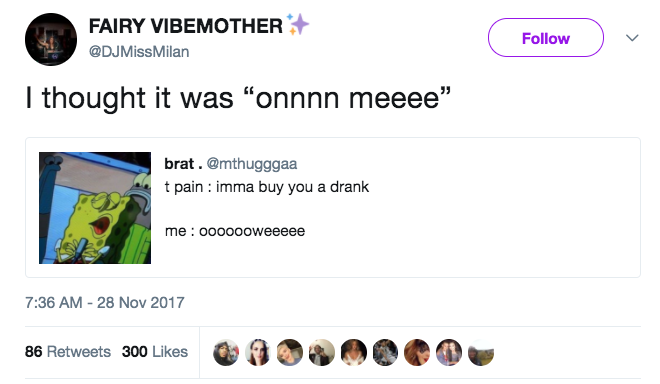 And if that didn't hurt enough, T-Pain wasn't done. He also went and said we've ALSO been singing "All I Do Is Win" wrong too.