Hello fam, I'm Michelle. And as you can tell by this photo, I'm a pretty big fan of being as extra as possible when it comes to makeup.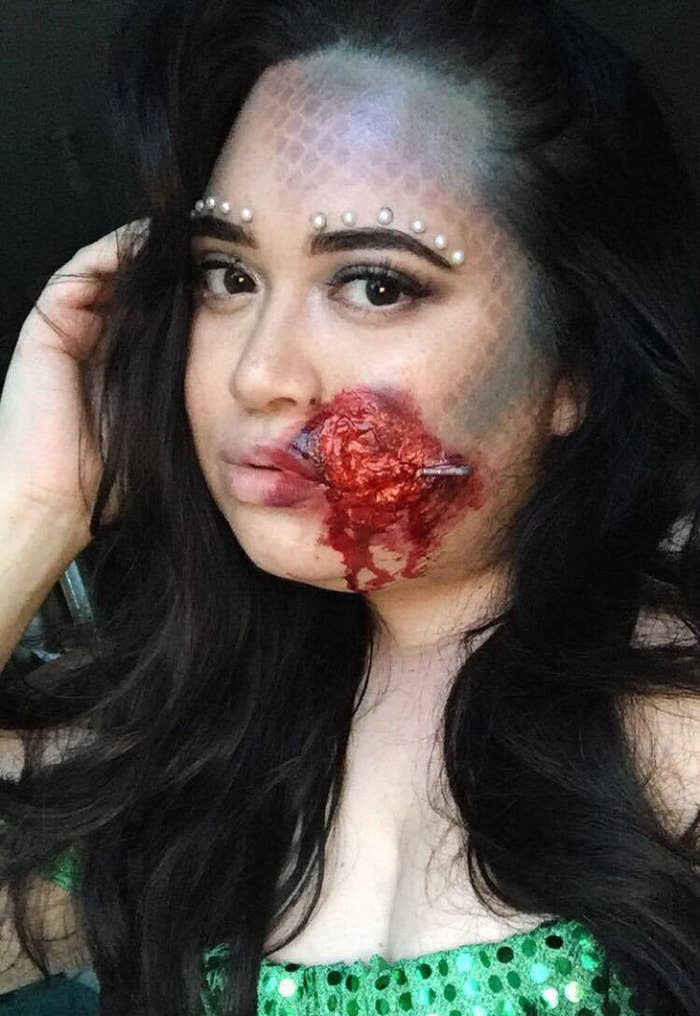 But this constant desire to do the absolute most means I hate when the time comes to take off all my hard work.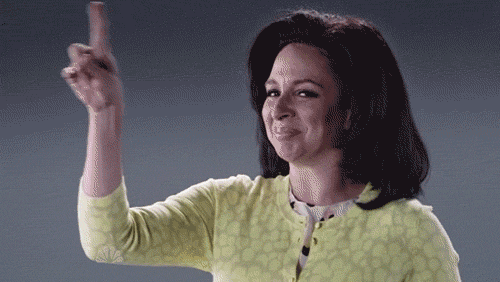 Lucky for me, someone recently shared a genius hack on Tumblr for keeping her makeup on in the shower.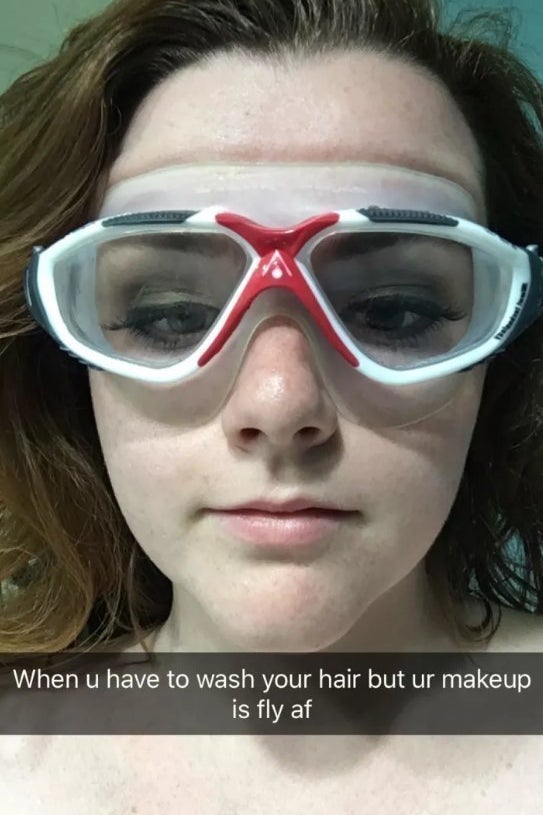 People, including me, LOVED it. But I thought, why not try to see how practical the hack actually was?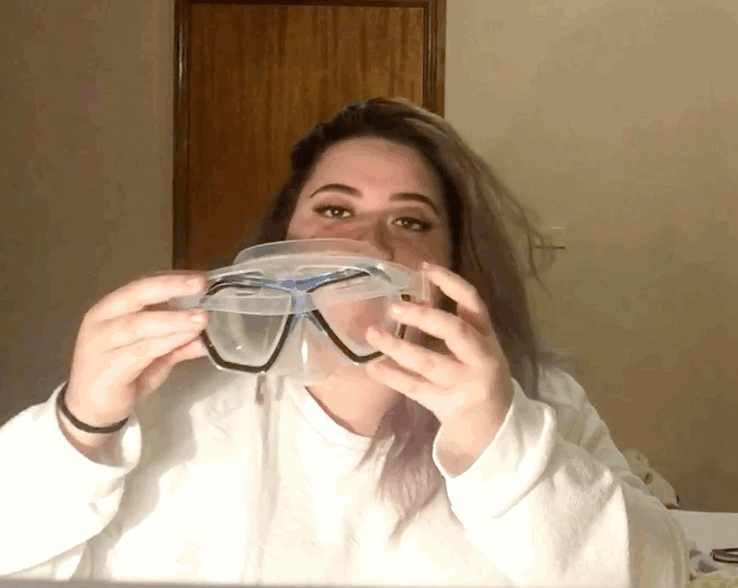 I did my brows, my eyeshadow and eyeliner, and even whacked on a pair of false lashes for good measure.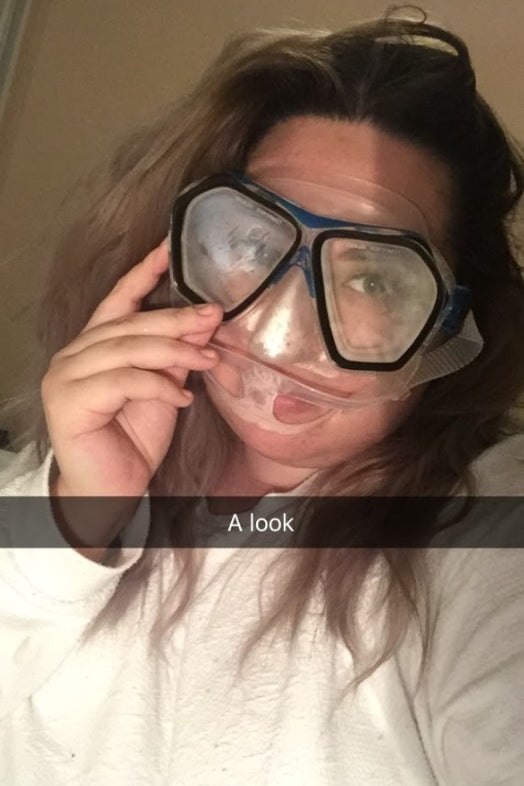 Then I tried to suction the goggles onto my face without the strap, like the original girl had done. Sadly for me, snorkelling goggles don't work in the same way as normal ones because the nose piece makes it hard to breathe without losing suction. Plus, it made me look a mess but I still put those suckers on my face and hopped in the shower. I just held the goggles down to my face as I went under the water and it seemed to work.
After I washed my hair, I took the goggles off and, to my surprise, everything actually stayed on!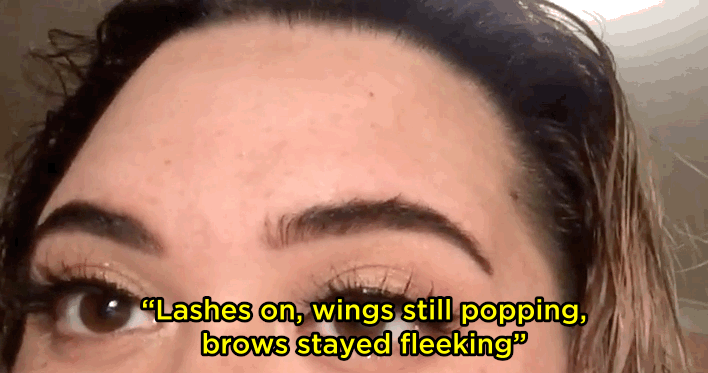 My face had a few red marks from where the goggles were on my face, but they went away in the end and everything blended perfectly with my foundation.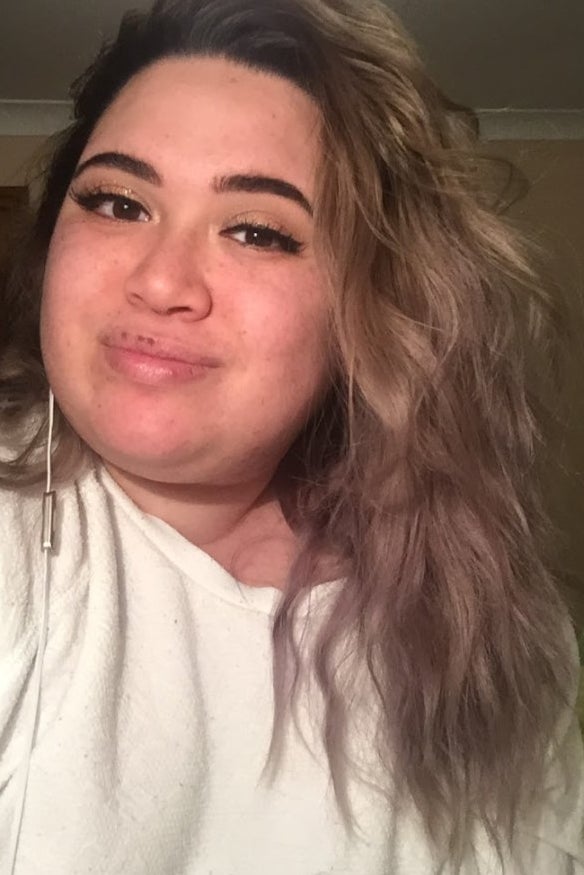 And look, I know a bunch of you are going to be like: "THIS IS STUPID. WHY WOULDN'T YOU JUST DO YOUR MAKEUP AFTER YOU SHOWER!!?!!? THIS IS A WASTE OF TIME. IT'S UNNECESSARY. SMH. YOU GET PAID FOR THIS??"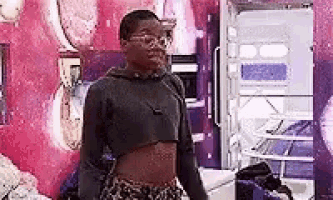 Well, hold on. Before you attack me, just take a second to think.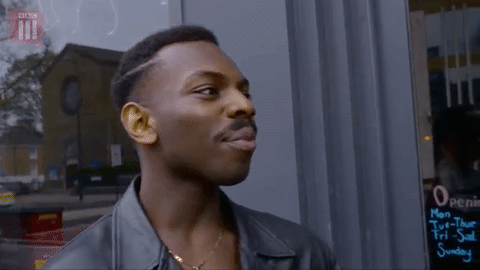 Anyway, that's all from me. It's an option that works if anyone wants to try it.