Ummm, Did You Ever Notice This About Arnott's Shapes Boxes?!
How could I have been so blind for so long?
But you know what you probably haven't noticed about Shapes?
Maybe just the fact that the BIG SHAPE ON THE OUTSIDE OF THE BOX IS THE SHAPE OF THE SHAPE INSIDE.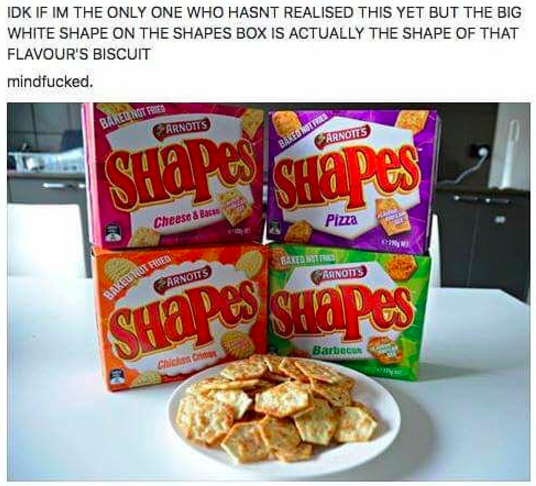 YEP, YOU READ THAT RIGHT. LOOK.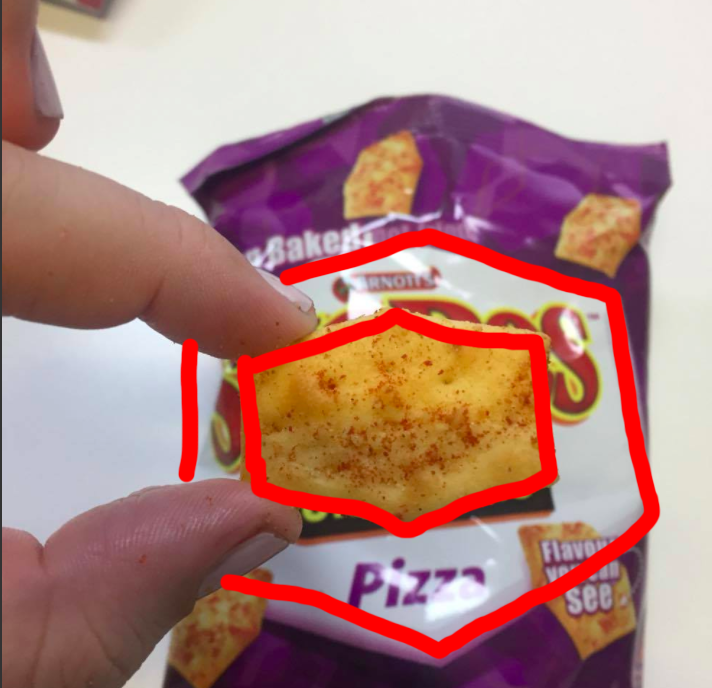 MY MIND CAN'T HANDLE THIS DISCOVERY.
Anyway, I'm still shook but I hope you guys have a good day.