1.
When Dax tried to convince Kristen this chair was a good buy: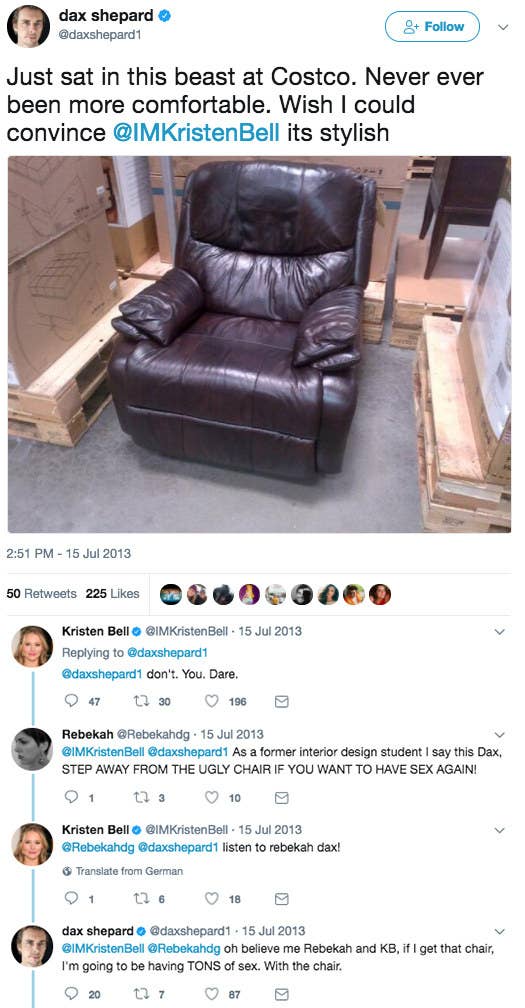 2.
Though he did convince Kristen to ride on his motorcycle like this: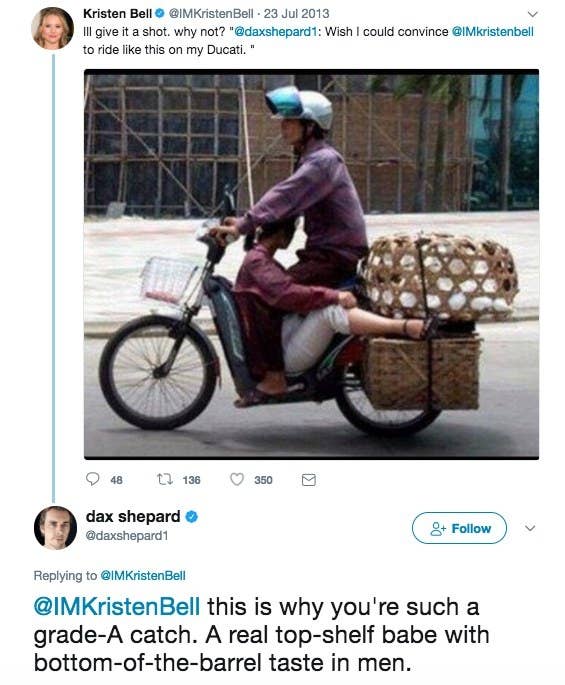 3.
When Dax sent Kristen THE best "happy birthday" tweets anyone could ask for:
4.
And Kristen always had the best replies:
5.
D'aww:
6.
AND ONE MORE:
7.
When Dax showed off Kristen's Parenthood-themed gift to him:
8.
When Kristen revealed their extensive collection of matching pajamas:
9.
And proved they actually wear them:
10.
YES.
11.
When they made plans to get a sitter so they could see Lady Gaga in concert: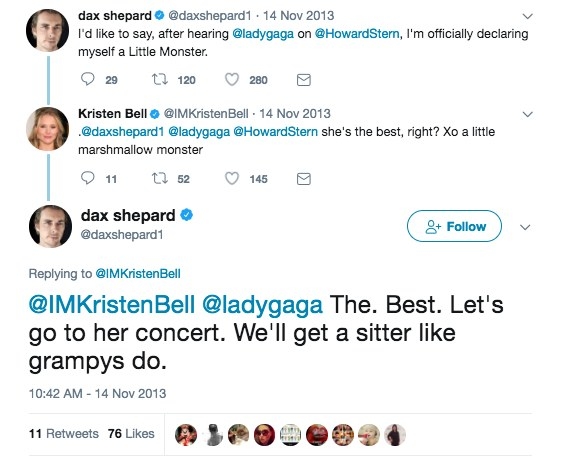 12.
When they showered each other with compliments:
13.
And PDA:
14.
When they were both responsible for diaper duty:
15.
And singing duty:
16.
When Kristen was Dax's biggest fan:
17.
And he was hers:
18.
Even if he didn't quite get the words right to "Let It Go":
19.
When they couldn't contain their Game of Thrones obsession:
20.
Or their Dateline one:
21.
And when they showed us exactly what it looks like when they're "tweeting their fool heads off":