Say what you will about Tom Brady as a football player. But sports aside, can we talk about how cute he is with his kids?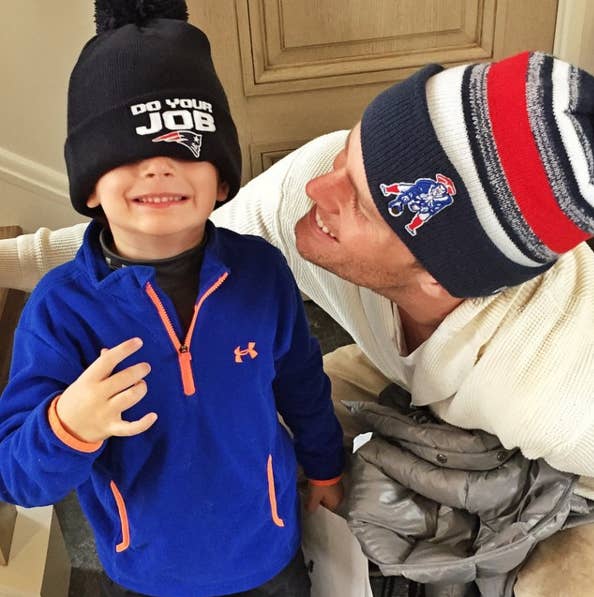 Here's Tom demonstrating the proper way to make pancakes.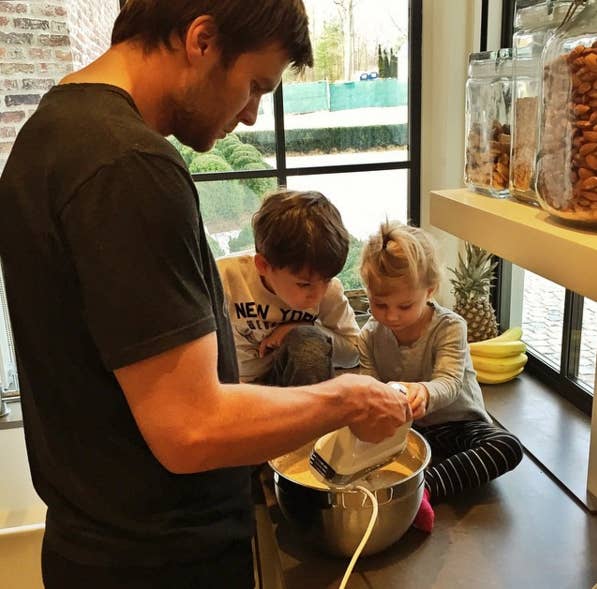 If you can ignore the bucket hat, you'll see him and baby Vivian taking in the view together.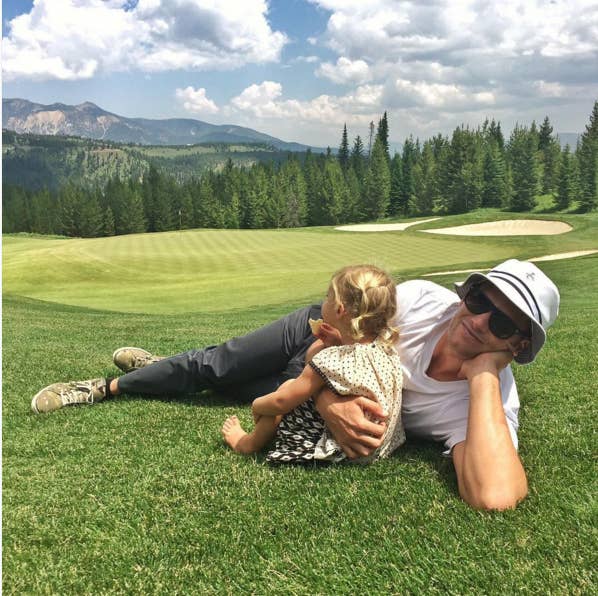 And here's Tom celebrating last year's Super Bowl win with both his boys, Jack and Ben.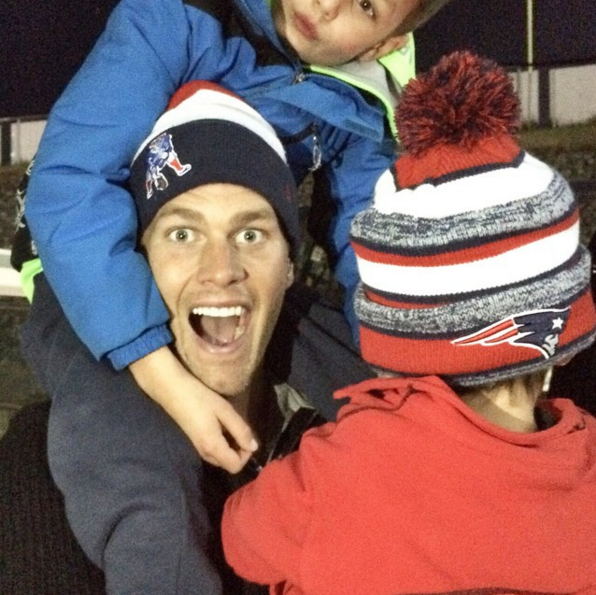 And while the Patriots aren't headed to the Super Bowl this year...
...it looks like Tom is handling it just fine.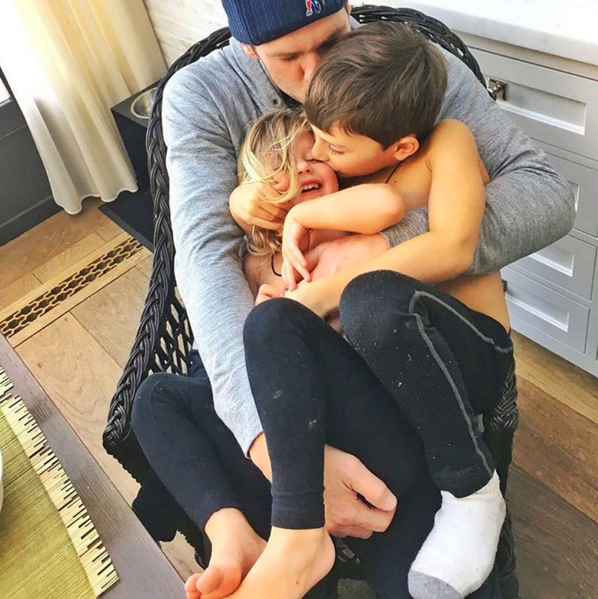 After all, what beats quality time with the kids?