NBC

NBC

I want to make a lot of money.

I want something simple and low-stress.

I want to work for a company I'm proud of.

I want to do my own thing with minimal supervision.

I want to put my brain to work.

I want to get my hands dirty.

I want to make people happy.

I want to work with lots of different people.

I want to learn as much as I can.

NBC

NBC

NBC

An individual-focused environment where everyone does their own thing.

A traditional environment where people adhere to a 9-to-5 schedule and a professional dress code.

A unified environment where people operate individually but work towards an overall team goal.

A realistic environment where skill, strength, and coordination are required.

A social environment where helping, healing, and developing others are preferred activities.

A mutual-feedback environment where people trust each other to give honest feedback and act on it.

NBC

NBC
Interview At Dunder Mifflin And Find Out What Job You'd Get Hired For
Persistent, respectful, and always ready to take initiative, you'd be the perfect addition to the sales team at Dunder Mifflin. With your confidence and charm, you could convince just about anyone to buy paper.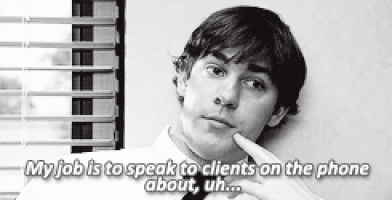 Organized, dependable, and one heck of a multitasker, you'd make the perfect receptionist at Dunder Mifflin. Anyone would be glad to see your face first thing in the a.m., and who knows, maybe you'd find love in the sales department. ;)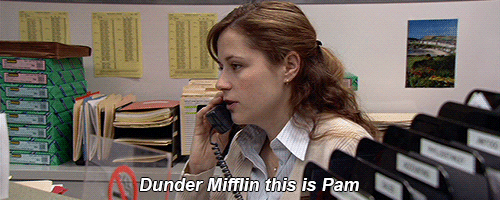 You got:

Regional Manager
Loyal, hardworking, and a natural leader, you'd definitely be a great fit for the regional manager position. Certainly, you've got big shoes to fill. But with your experience and love for Dunder Mifflin, you could inspire and lead your branch like a pro.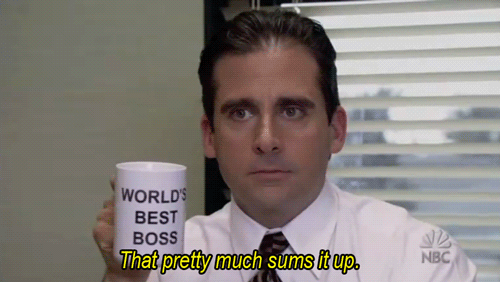 You got:

Quality Assurance
Hardworking, independent, and with an eye for detail, you would thrive in quality assurance. Dunder Mifflin would only ever ship its best stuff under your watch. In fact, you'd probably do the job much better than Creed ever did.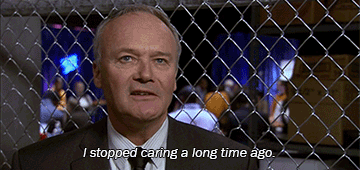 Trustworthy, knowledgeable, and a natural problem solver, you'd be one of the best HR reps Dunder Mifflin's ever seen. Employees would feel comfortable coming to you, and you'd know exactly how to help them.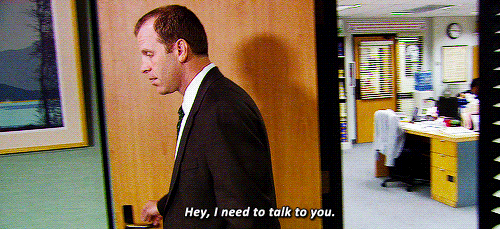 Intelligent, organized, and an excellent communicator, you'd have no problem crunching Dunder Mifflin's numbers. You'd get everything done in a timely manner and could easily explain "surplus" to your regional manager.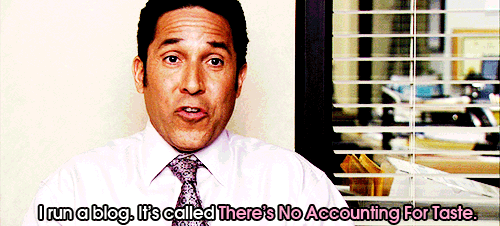 Strong, organized, and an all-around team player, you'd be a great addition to the warehouse team. You'd enjoy a job that puts you to work and keeps you on your feet and out of a desk. Plus, who wouldn't want to be part of the close-knit warehouse family?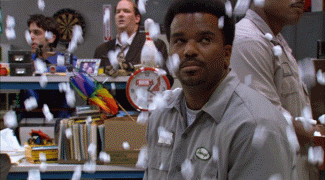 You got:

Customer Service
Polite, patient, and always willing to listen, you'd make a great customer service rep at Dunder Mifflin. People could complain about their paper problems to you all day and you'd still kill 'em with your kindness.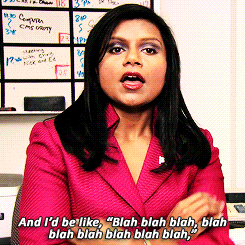 You got:

Assistant TO THE Regional Manager
Eager, curious, and with a lot to learn, you're best suited to the role of assistant to the regional manager. You'll pick up all the tricks of the trade by working closely with the regional manager, and before you know it, you might just be manager someday!