In case you've somehow managed to avoid the hundreds of photos of Zac Efron looking extremely muscular on a beach, Zac's currently filming a Baywatch reboot with The Rock.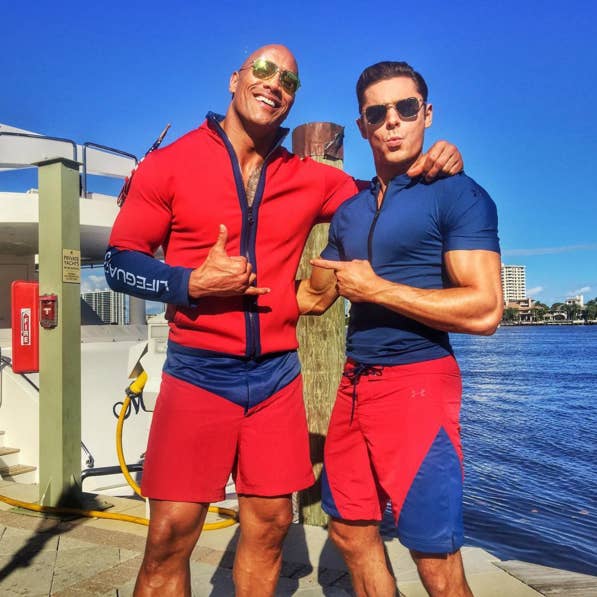 Understandably, fans are trying to get a glimpse of Zac in the flesh. And this kid right here got the best glimpse out of ANYONE.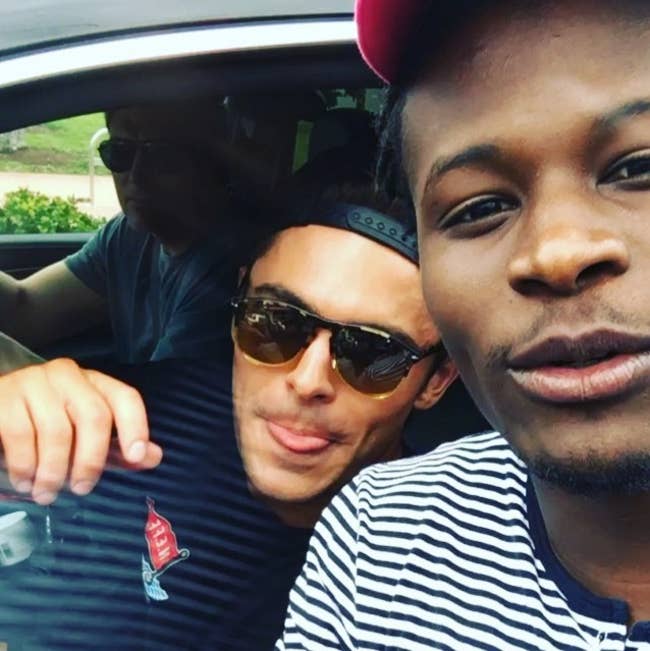 Yesterday, Zac posted this photo of a fan who, according to Zac's caption, shattered his phone chasing after Zac for a Snapchat.
Sure, a Zac Efron sighting is Snapchat Story gold. But is it worth shattering your phone over???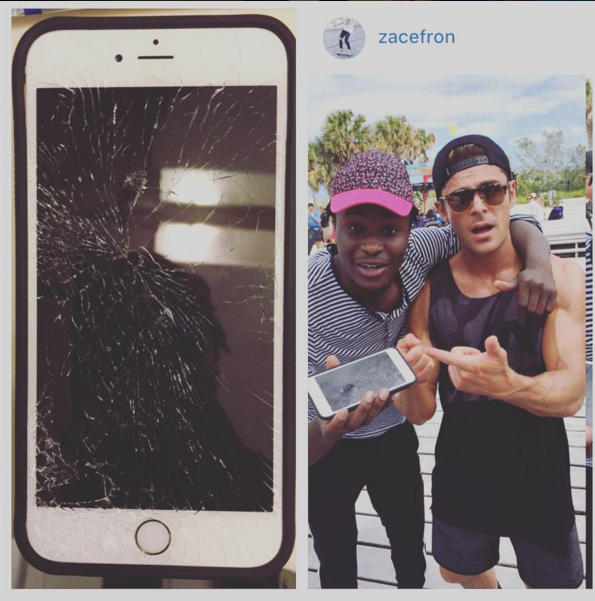 Well it certainly was for this fan, because not only did he get a video with Zac...
...but he got to hang with Zac on the Baywatch set.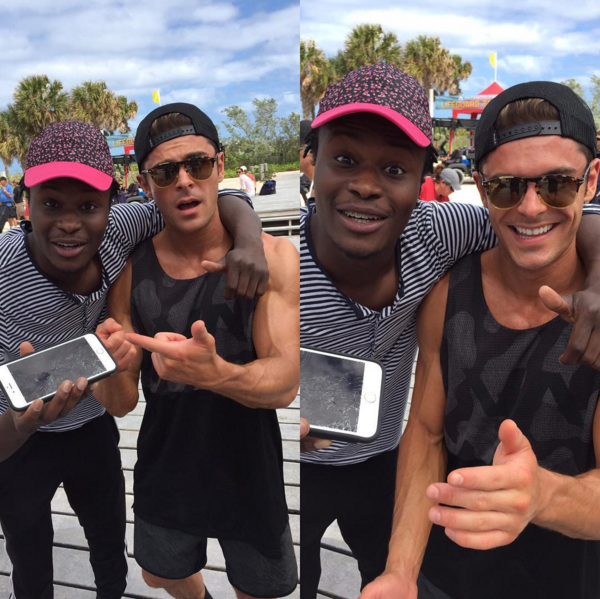 Oh, and Zac bought him a new iPhone.

Dopekid_23 aka Ahmed, expressed his gratitude in several Instagram posts, thanking Zac for his humbleness and for the phone, of course.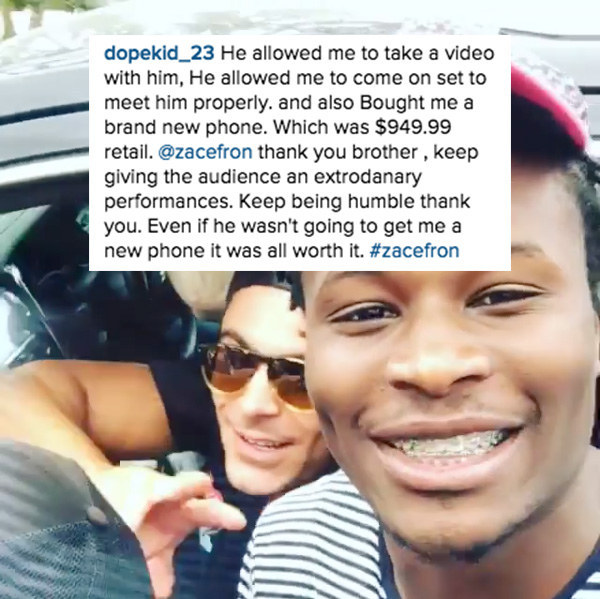 Moral of the story? Do it for the Snapchat.