Chris Pratt recently stopped by The Ellen Show to chat about Guardians of the Galaxy Vol. 2 and of course, his perfect family — because if you're gonna have Chris Pratt on your show you gotta ask about Anna and Jack.
Naturally, Chris only had adorable things to say like how it's been so great to have Jack and Anna with him on the press tour.
"I'm able to enjoy the time much more than I would if I was just by myself, stuck in the hotel watching movies or something," he told Ellen.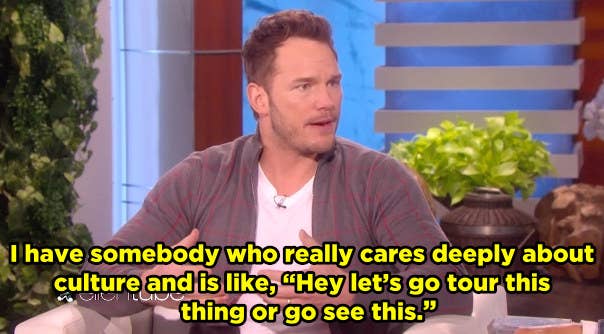 But the cutest story he told was about how he and Anna don't just *read* Jack bedtime stories, they take things to the next level.
"It's so funny cause we're strangely competitive with each other when it comes to entertaining him and getting into the voices and characters," explained Chris.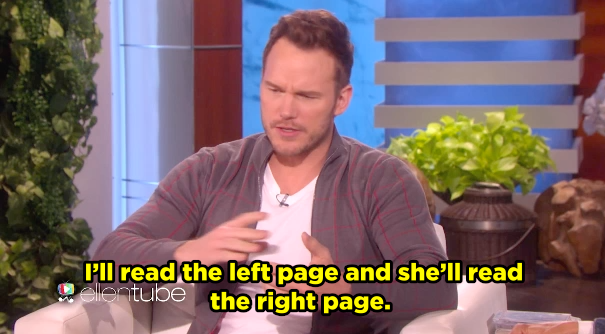 Basically, it becomes a full blown performance — whether or not Jack is even paying attention.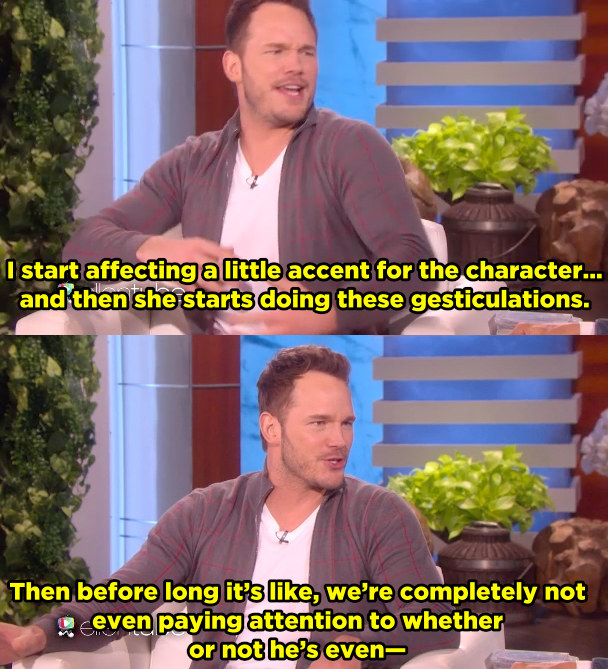 I guess this is what happens when you have actors for parents!