This week, Anna Faris had wrestler Dave Bautista on her podcast, Anna Faris Is Unqualified.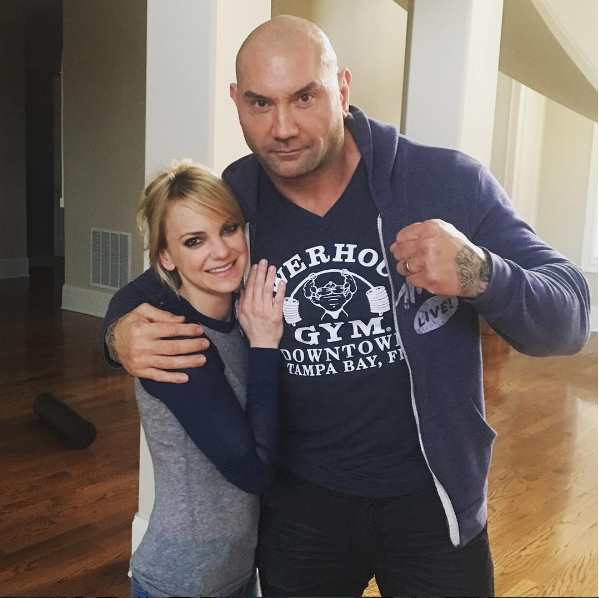 While he was over, Dave taught Anna and her husband, Chris Pratt, a classic wrestling move known as the powerbomb — or when Dave Bautista does it, a Batista Bomb.
Here's what it looks like when Dave does it: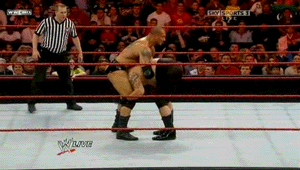 Nailed it.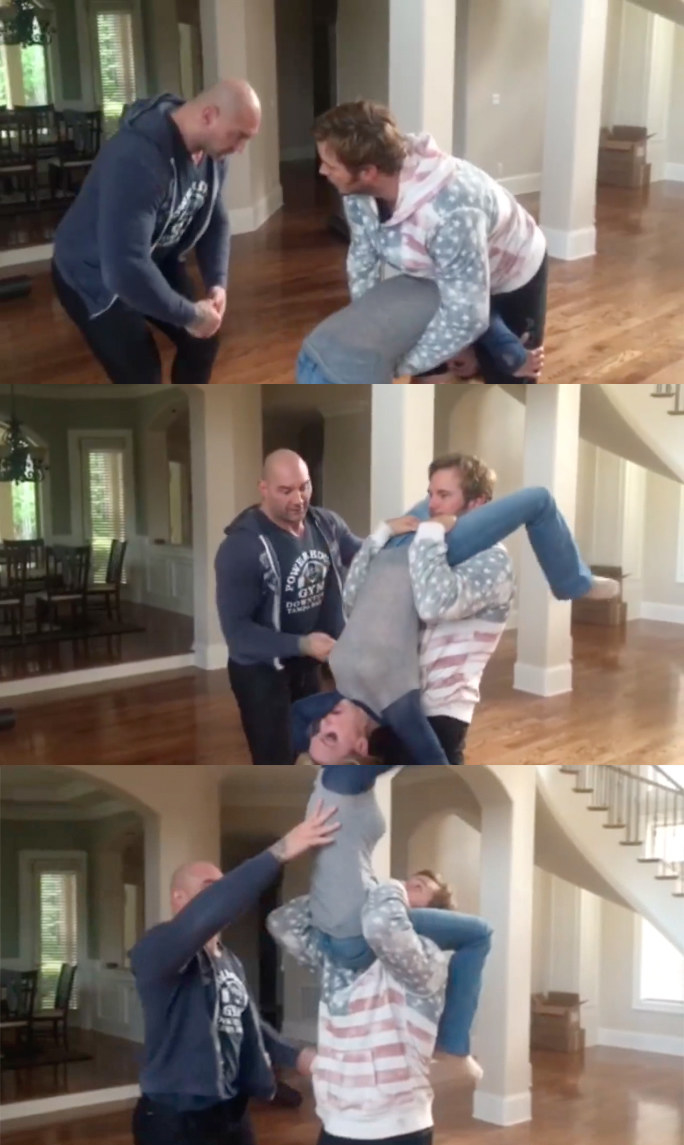 Also, it's kind of hot???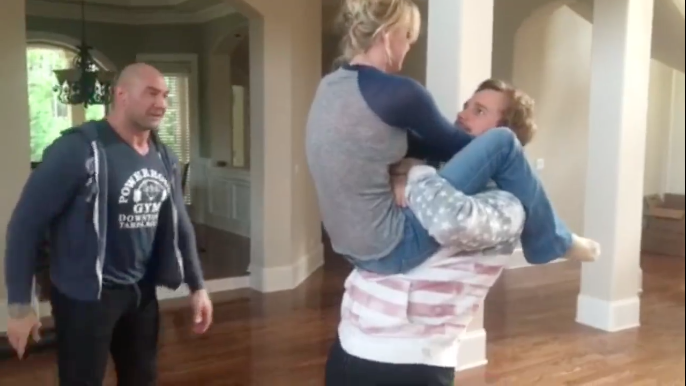 Find someone who wrestles you like Chris Pratt wrestles Anna Faris.
Looks like there are no comments yet.
Be the first to comment!