It's been a very busy month for Chris Pratt with the release of Guardians of the Galaxy Vol. 2 and the filming of the next Jurassic World. So unfortunately, Chris wasn't able to be with his family yesterday on Mother's Day.
However, he did post on Instagram a sweet photo of wife Anna Faris with their 4-year-old, Jack.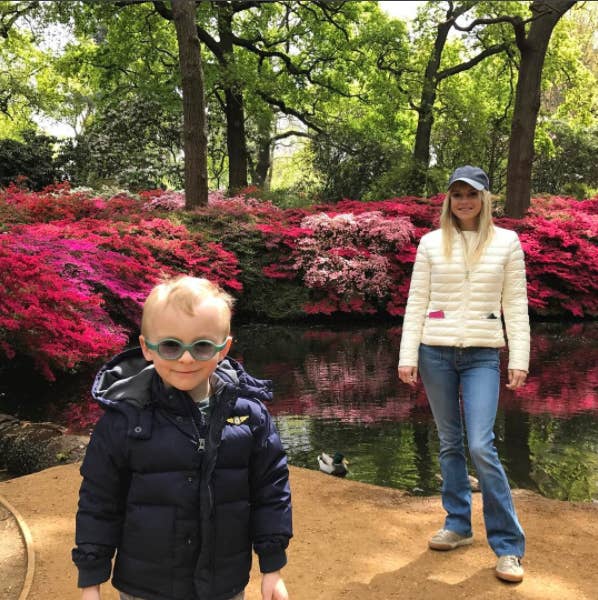 "A big Mother's Day kiss and hug across the pond to my darling wife @annafaris and our sweet boy. I miss you both so much. I love you," Chris wrote in the caption before commenting on the picture's forced perspective.
He also shared a post dedicated to his own mother. "She has such love to give to all her kids," he wrote. "Obviously me the most. But you know, I'm Starlord. It's whatever. Love you Mom!"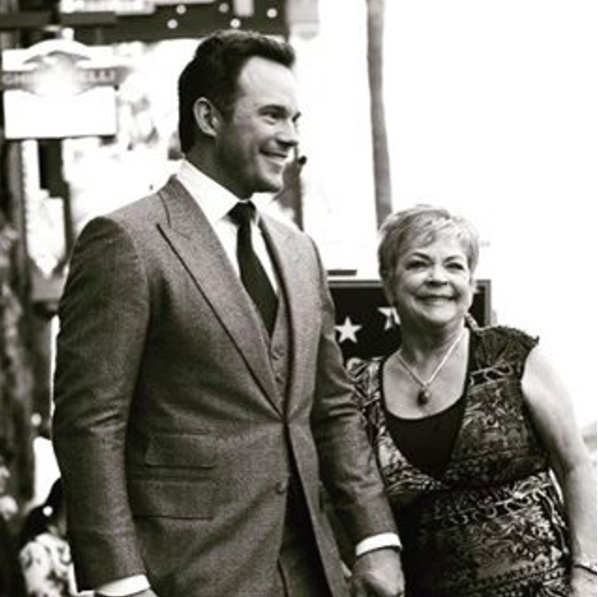 But at the end of the day, it was little Jack who won Mother's Day by gifting Anna a beautiful family photo.
Not of his family, but of *a* family.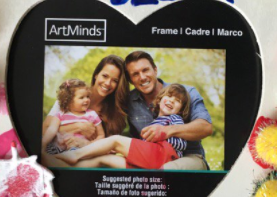 And this baby has the works! Pom-poms, pipe cleaners, rhinestones, AND a Canadian maple leaf???
The people of Twitter were impressed.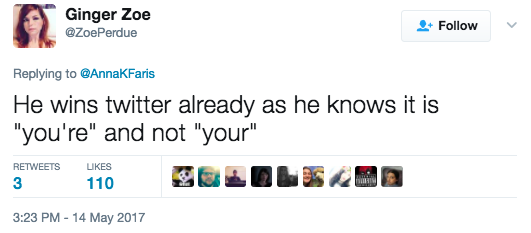 Including dad.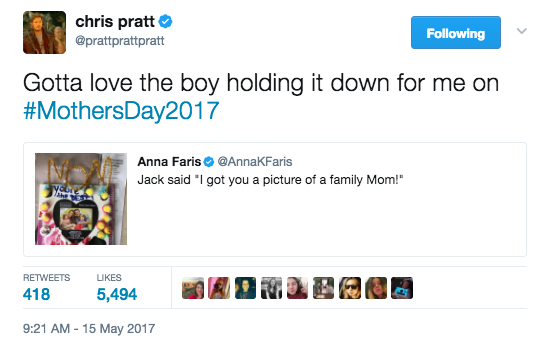 Way to go, Jack!