First, there were Doritos-dusted tacos. Now, Taco Bell is coming out with FRIED CHICKEN SHELL TACOS.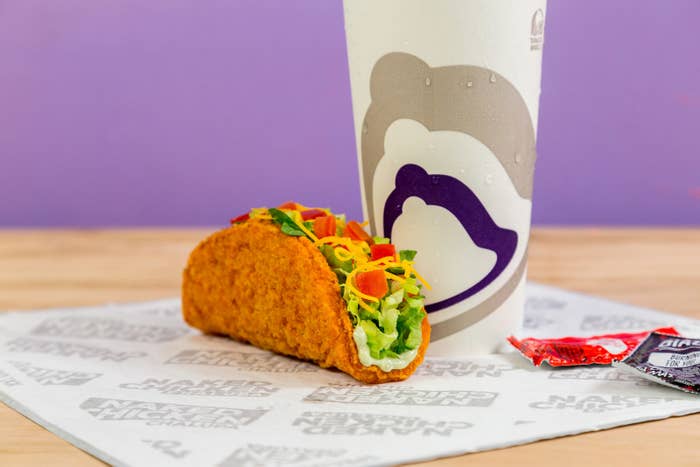 And they are beautiful.
I mean, just look at that thick, fried, crunchy fantasy come to life.
The shell is made with 4 ounces of all-white-meat chicken and stuffed with lettuce, diced tomatoes, cheddar cheese, and avocado ranch.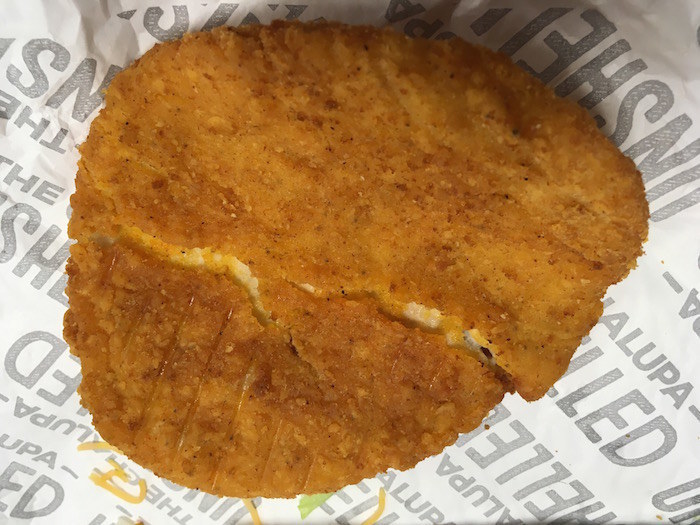 People are in awe.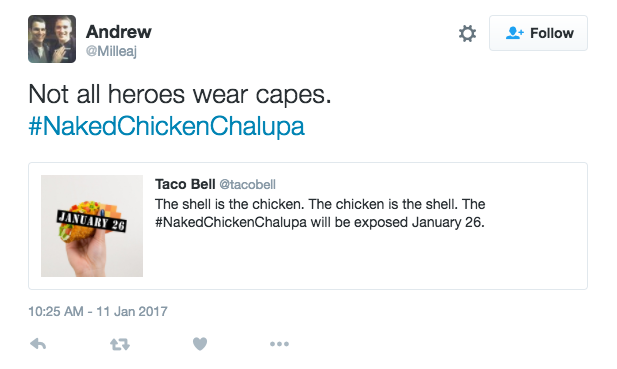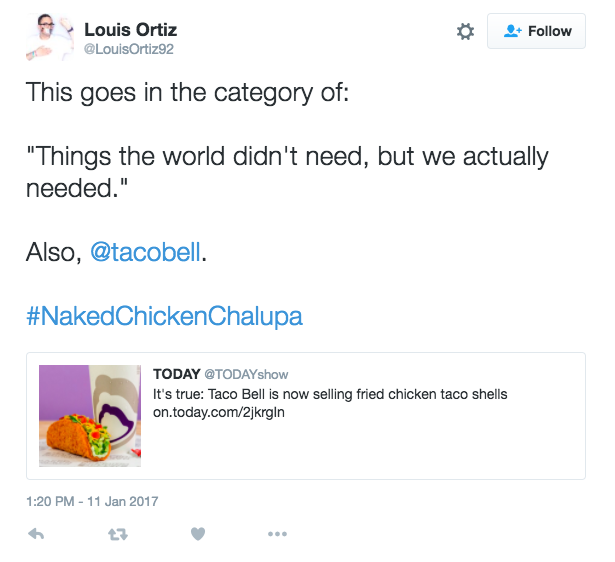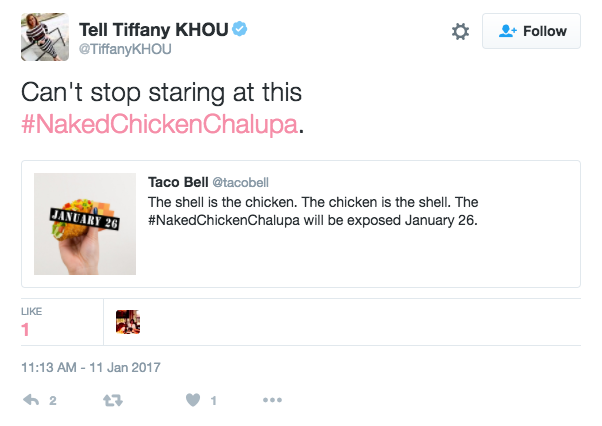 For your own Naked Chicken Chalupa, you'll have to wait until Jan. 26, when they'll appear on menus nationwide.