Everyone has heard the advice to ~just be yourself.~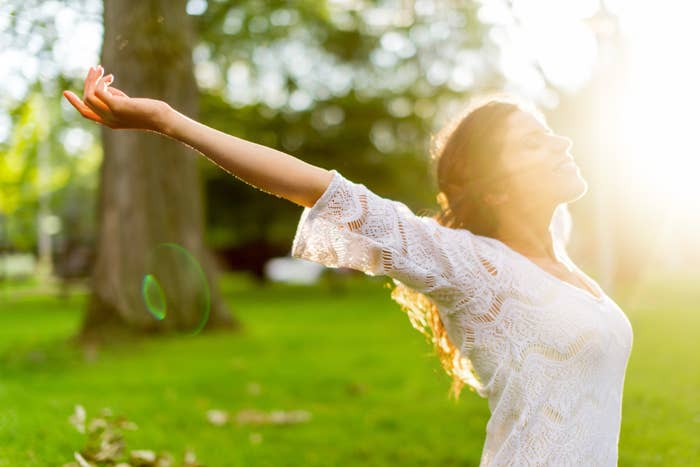 But Kate Engelmaier, a 22-year-old blogger, took the saying to the next level, when she decided to paint her belly with the Starbucks logo for her maternity photo shoot.
"I have always been told I was the definition of a 'basic sorority girl' and I never saw that as a bad thing," Engelmaier told BuzzFeed.
Engelmaier said she got the idea for the shoot after receiving a copy of the Belly Art Project book and paint kit from a college friend.
Though she's received her share of nasty comments regarding the idea, she has zero regrets about it.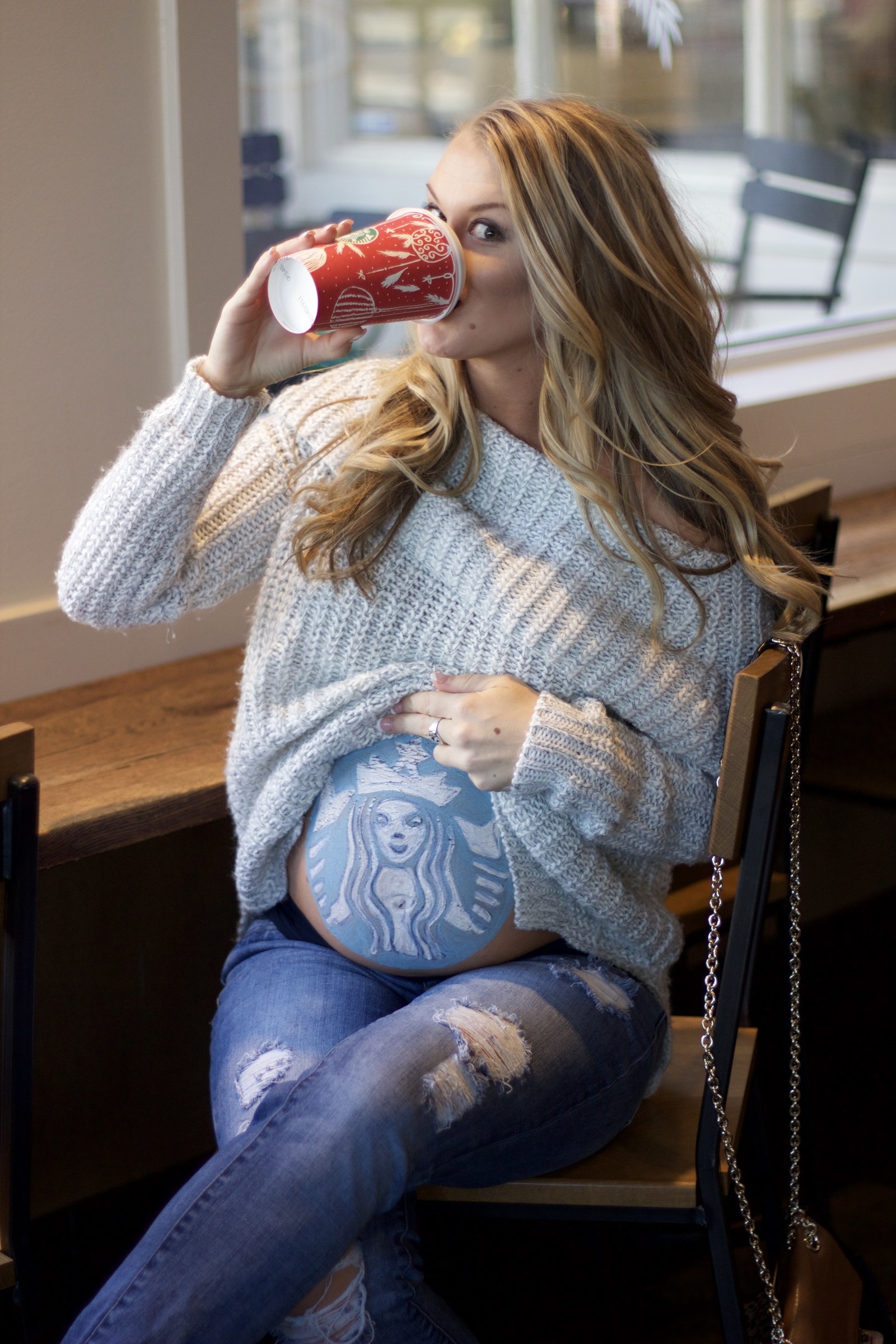 As a single mother living in the south, Engelmaier said she's used to unsolicited comments about her pregnancy, anyway.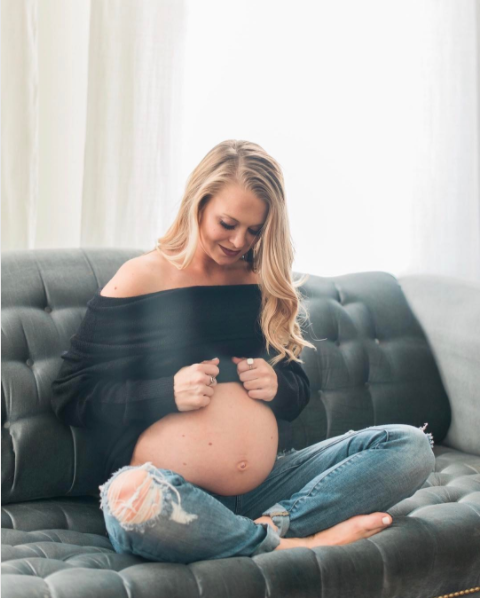 "Living in the south, I've gotten quite a few bad comments about [the fact that I'm a single mother]," Engelmaier said.
But she said she also gets messages of hope from other young, single moms via her blog, A Brave Mess — and that makes everything worth it.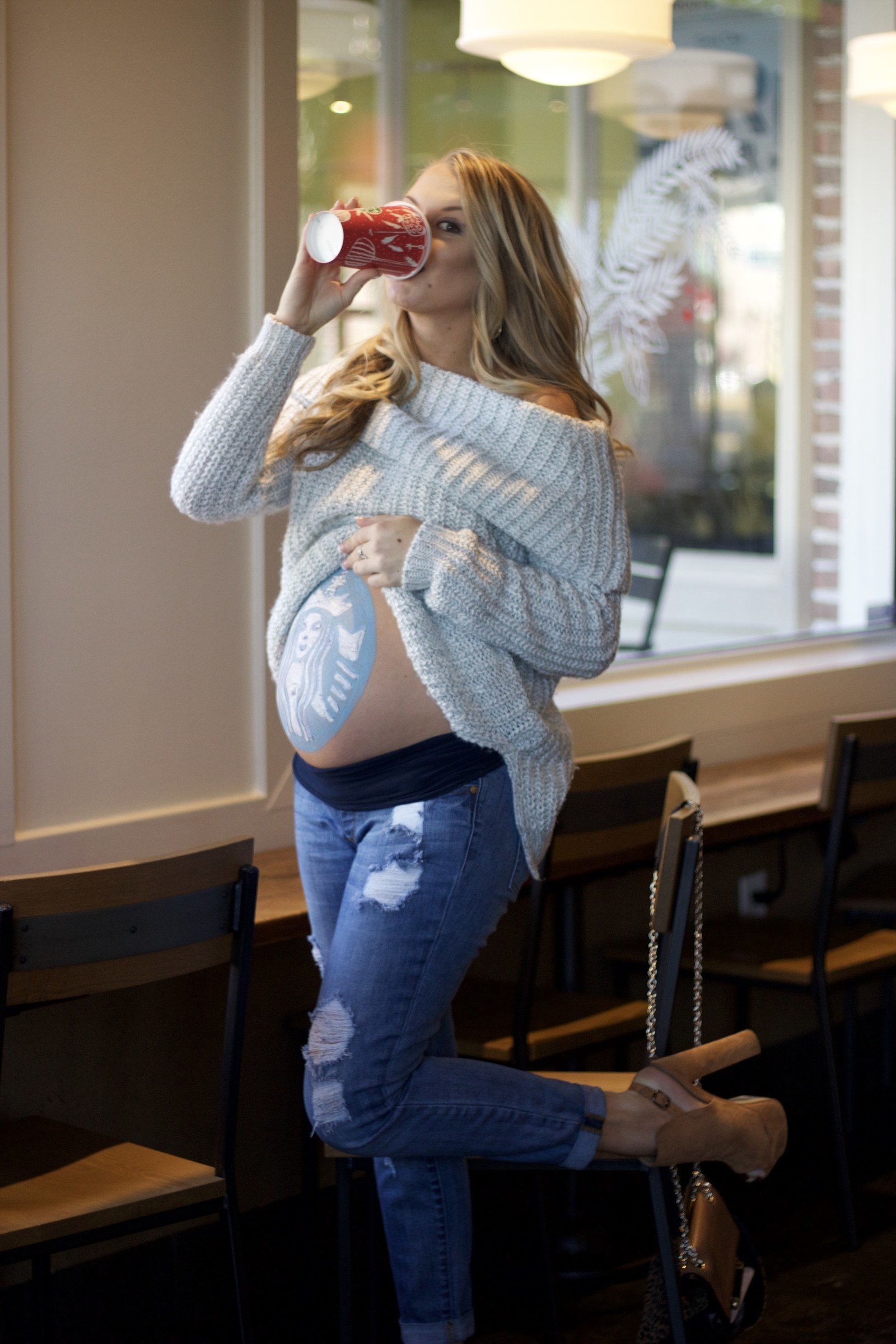 "Those few people I am helping mean so much more than the people who don't approve of what I'm doing," she said.
As for Baby Max, he's due on February 28, and Engelmaier said she hopes he'll live with the same carefree and bold attitude that she does.