Hallo! My name's Michelle, and I recently moved from NYC to Berlin, Germany. One thing that fascinates me about my new country is how different its supermarkets are compared to what I was used to. Here are a few examples:
1.
In German supermarkets, the bread aisle is way more varied than an American one.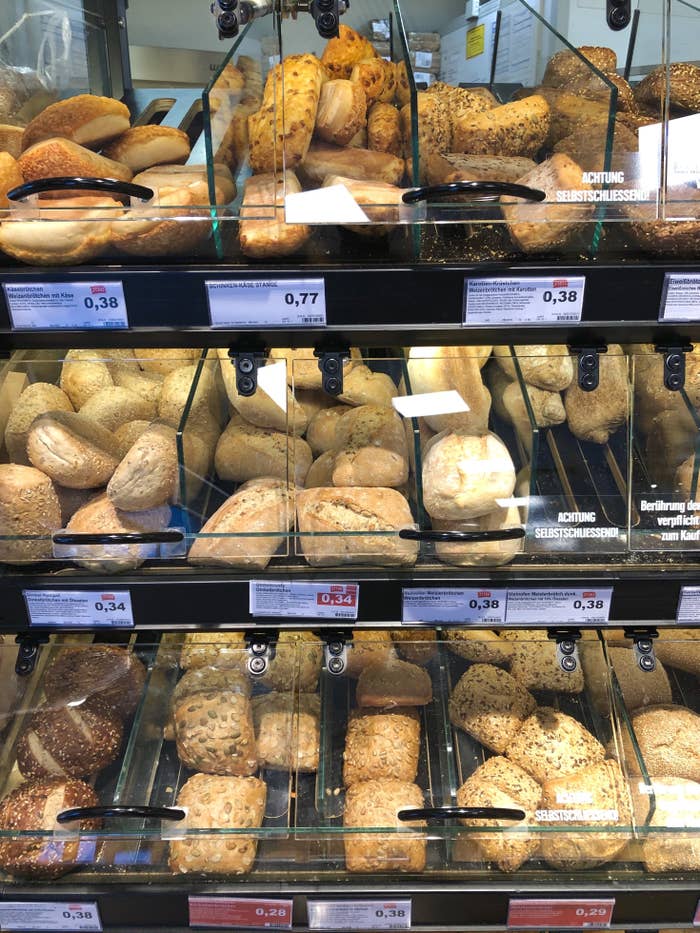 2.
A standard German beer bottle has almost a full cup more liquid than an American one.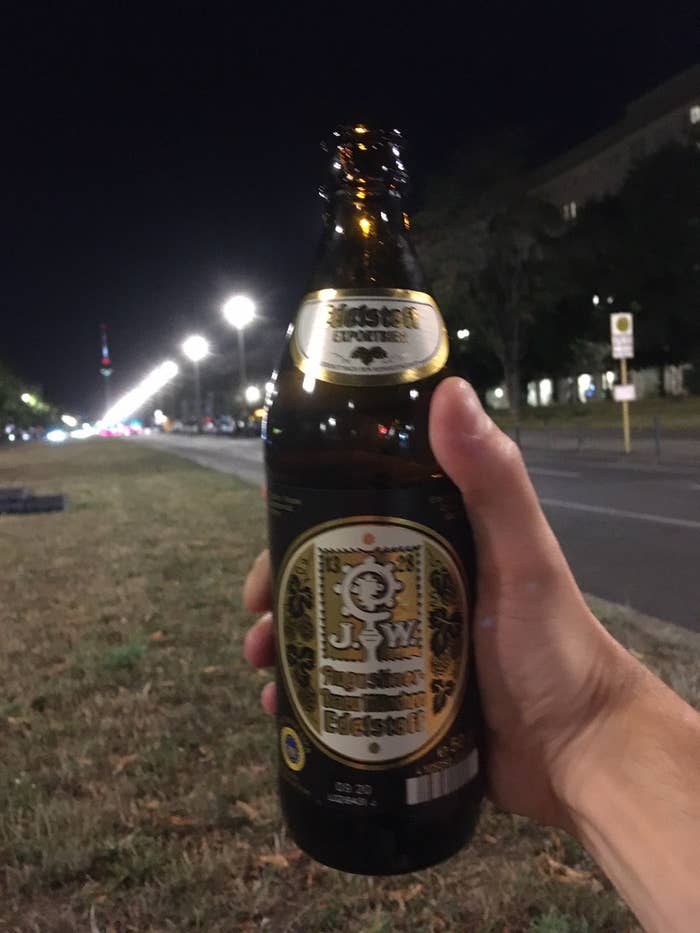 3.
Haribo gummies are a HUGE thing here. You'll find them in every animal shape, flavor, and texture imaginable.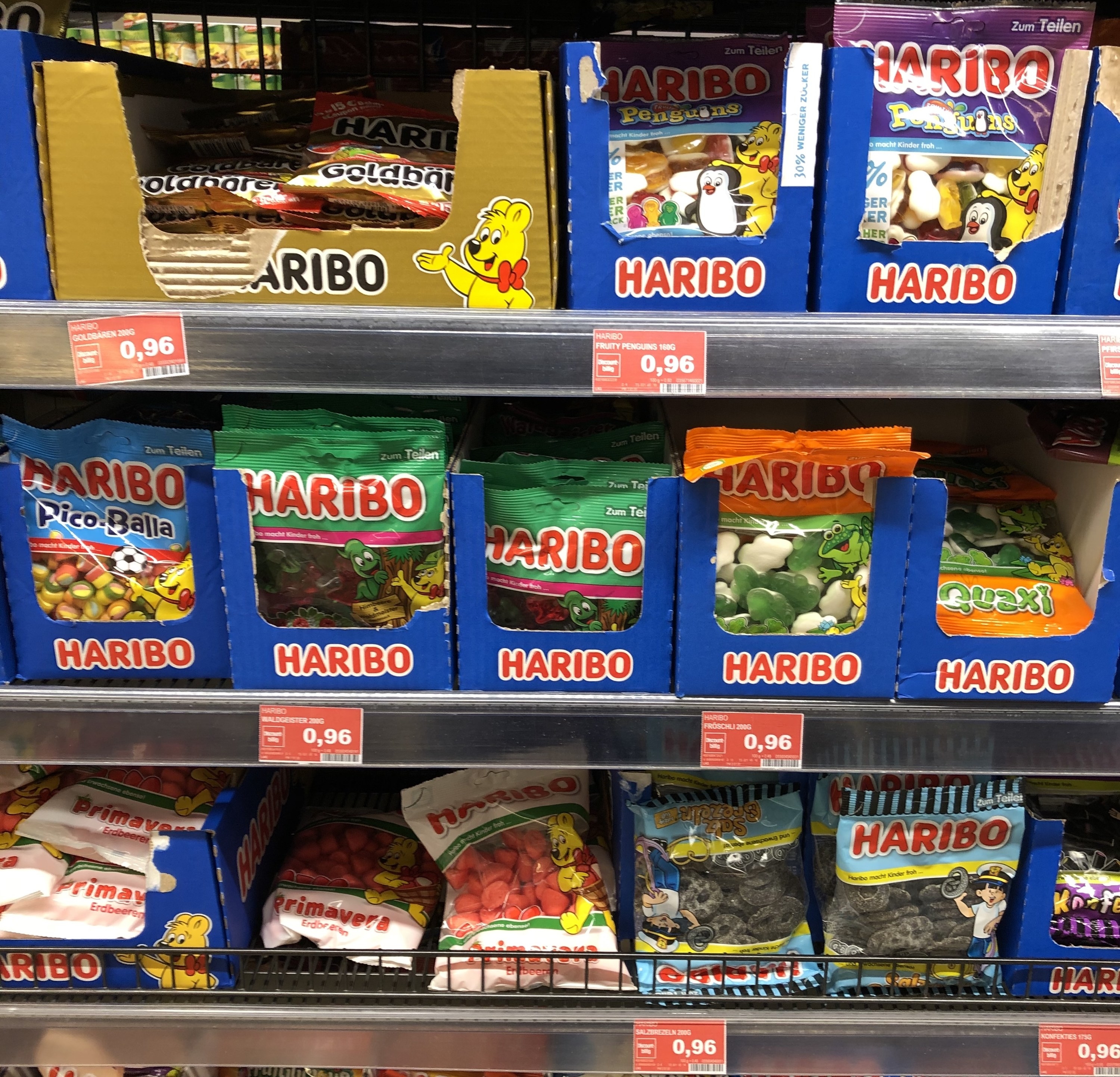 4.
Almost all grocery stores are stocked with super efficient recycling systems that'll reward you with €.08 for every beer bottle, and €.25 for every plastic one.
5.
Speaking of recycling, you're not a true German until you've repurposed 20 food jars of various sizes.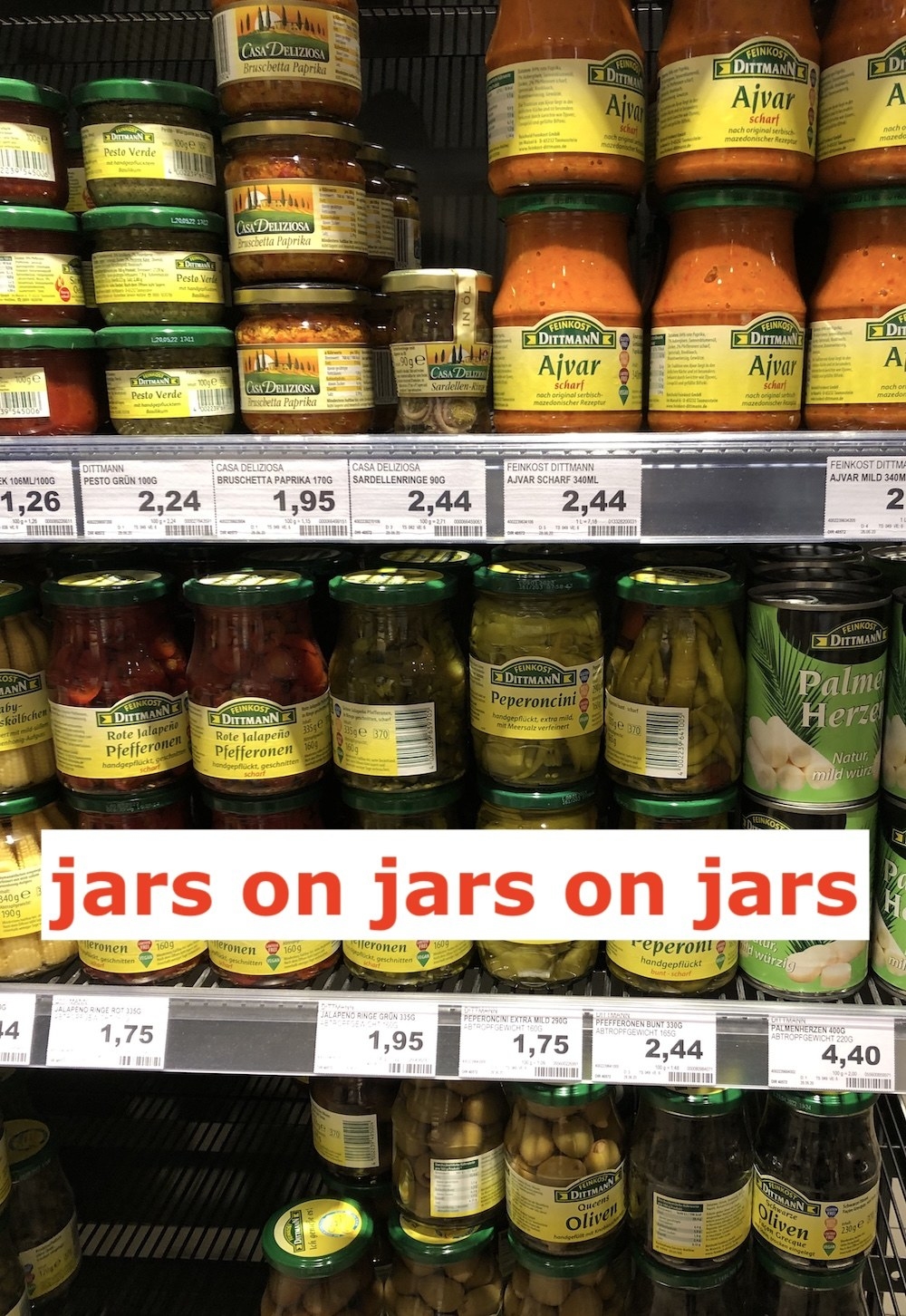 6.
Even sausages sometimes come in jars. 👀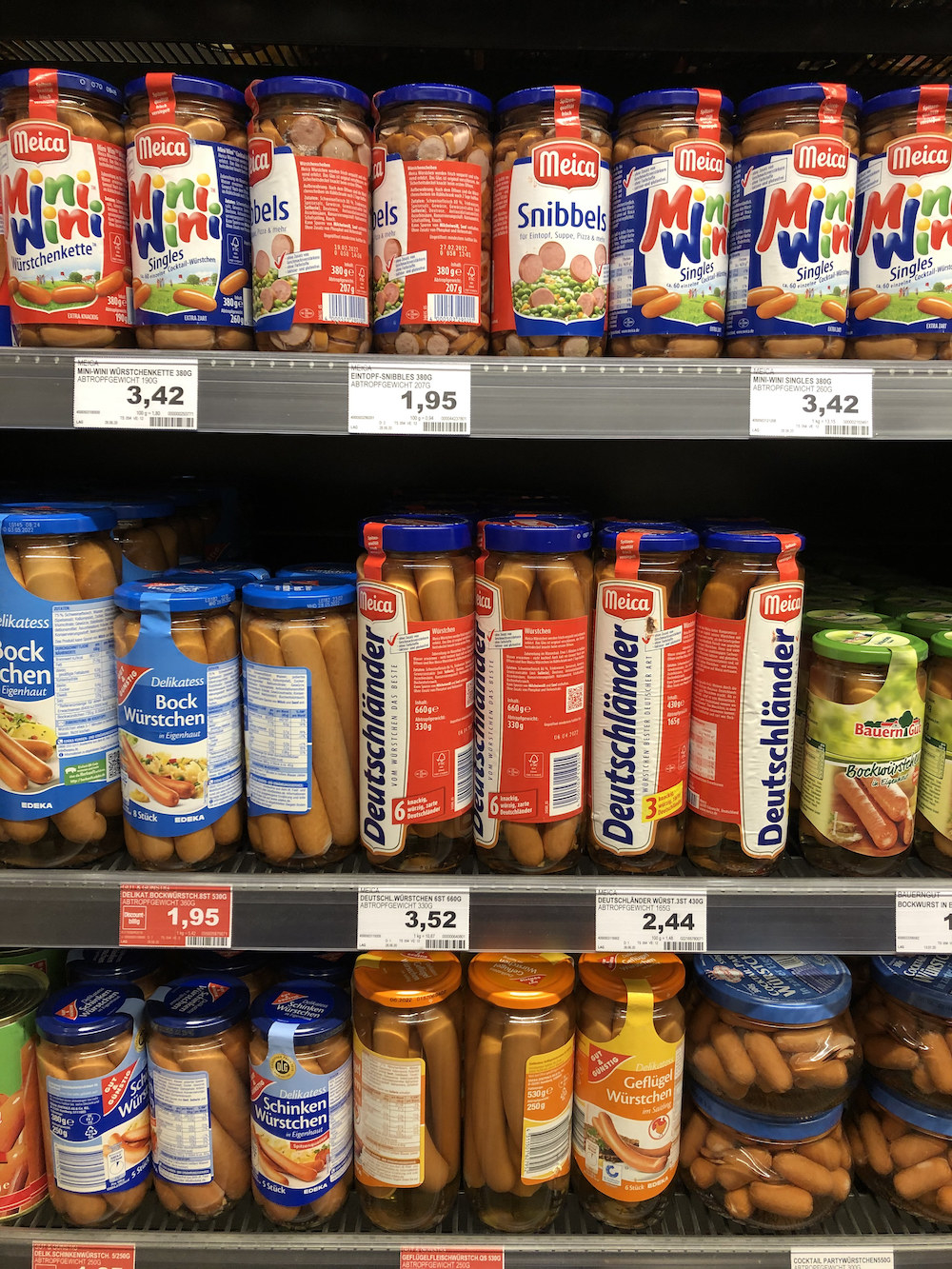 7.
Speaking of sausages, they come in every size, flavor, and color.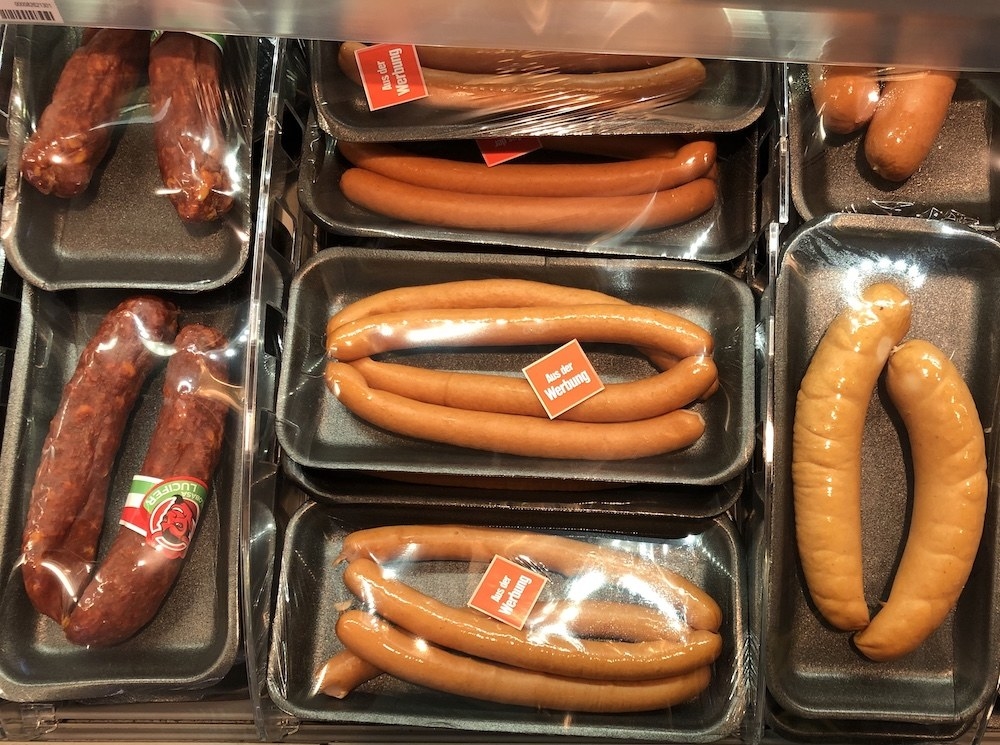 9.
There's no real "American aisle" — but there are lots of (kinda sad) replicas of things I might find in the U.S.
11.
German grocery stores are where I learned that Germany produces more cheese than France. 😱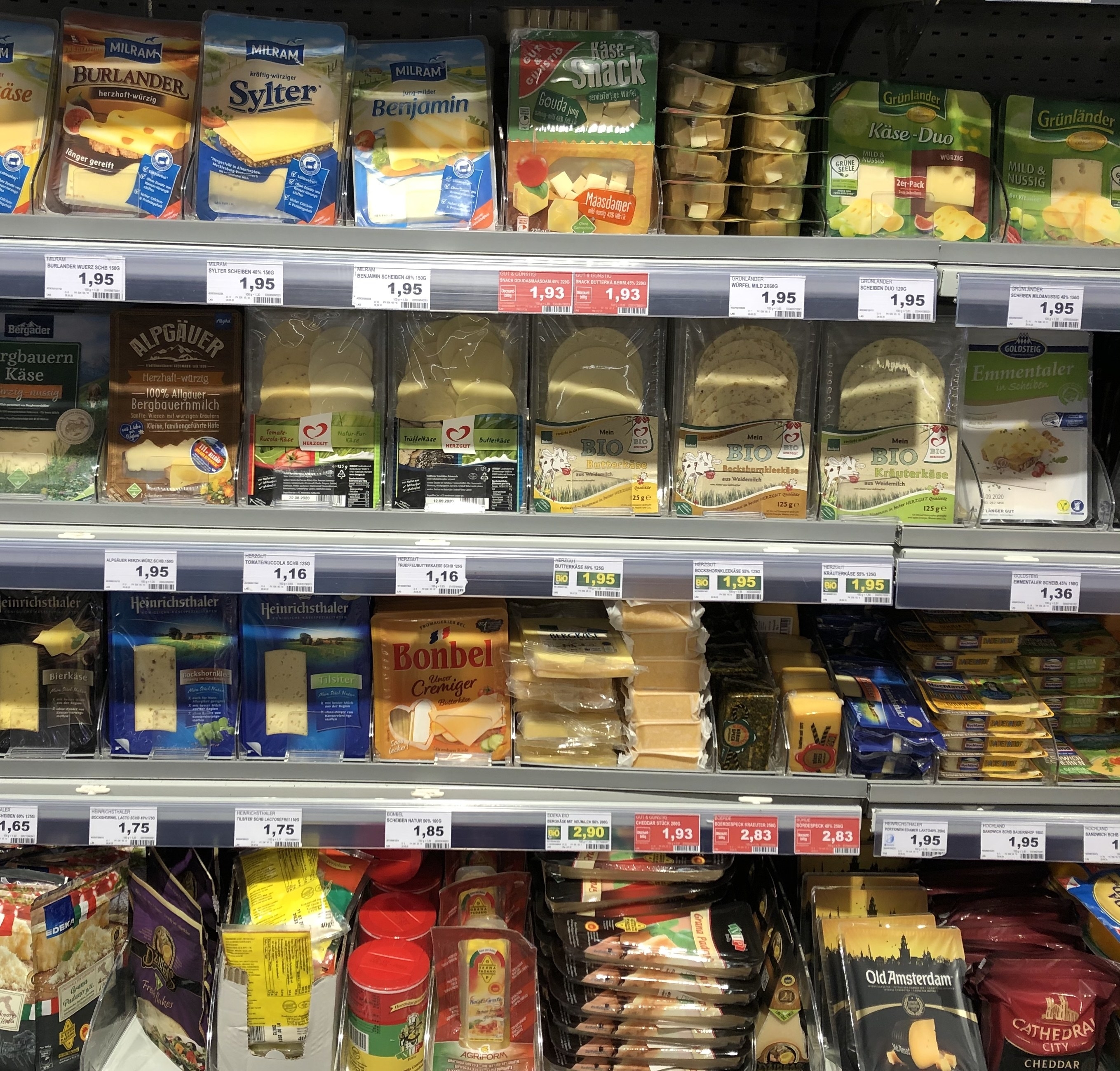 12.
The cold cuts here are just as varied as the cheeses.
13.
German and American grocery stores are both obsessed with pickles.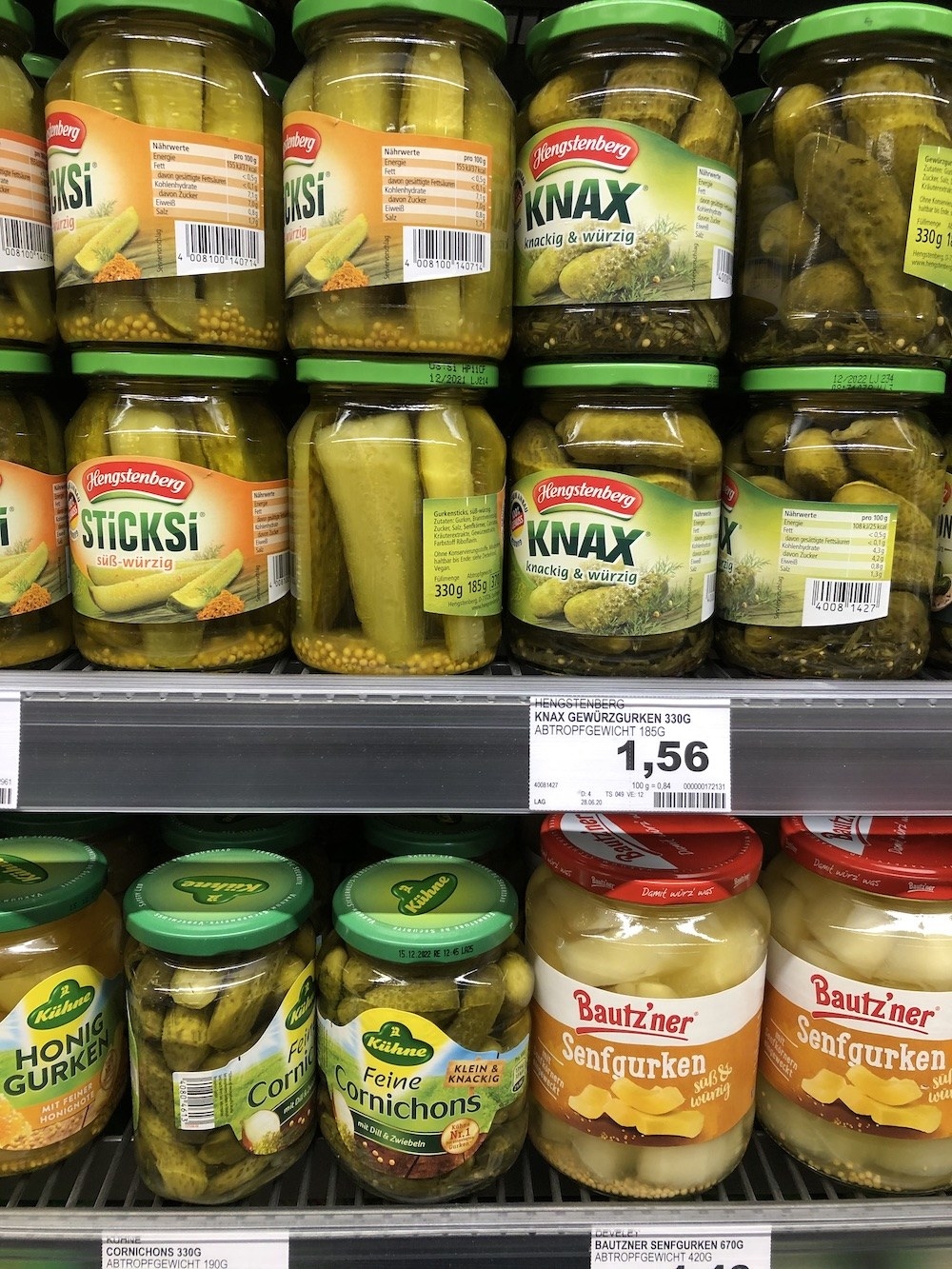 14.
It's a great thing that I love muesli, because it makes up probably 70% of the breakfast food aisle.
15.
My all-time favorite part of grocery shopping here is — hands down — the chocolate.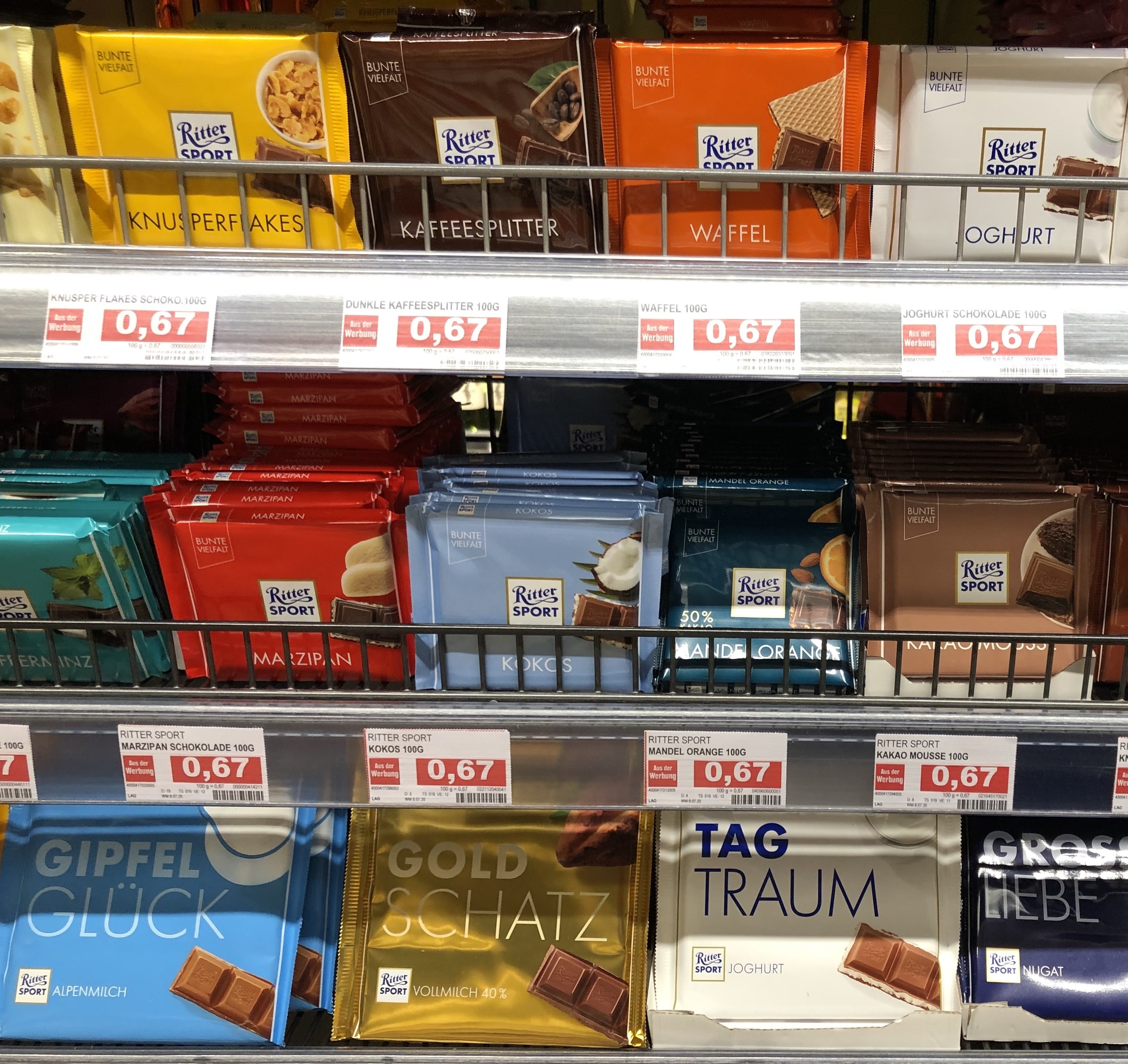 16.
And when I say chocolate, I really mean Ritter and Kinder.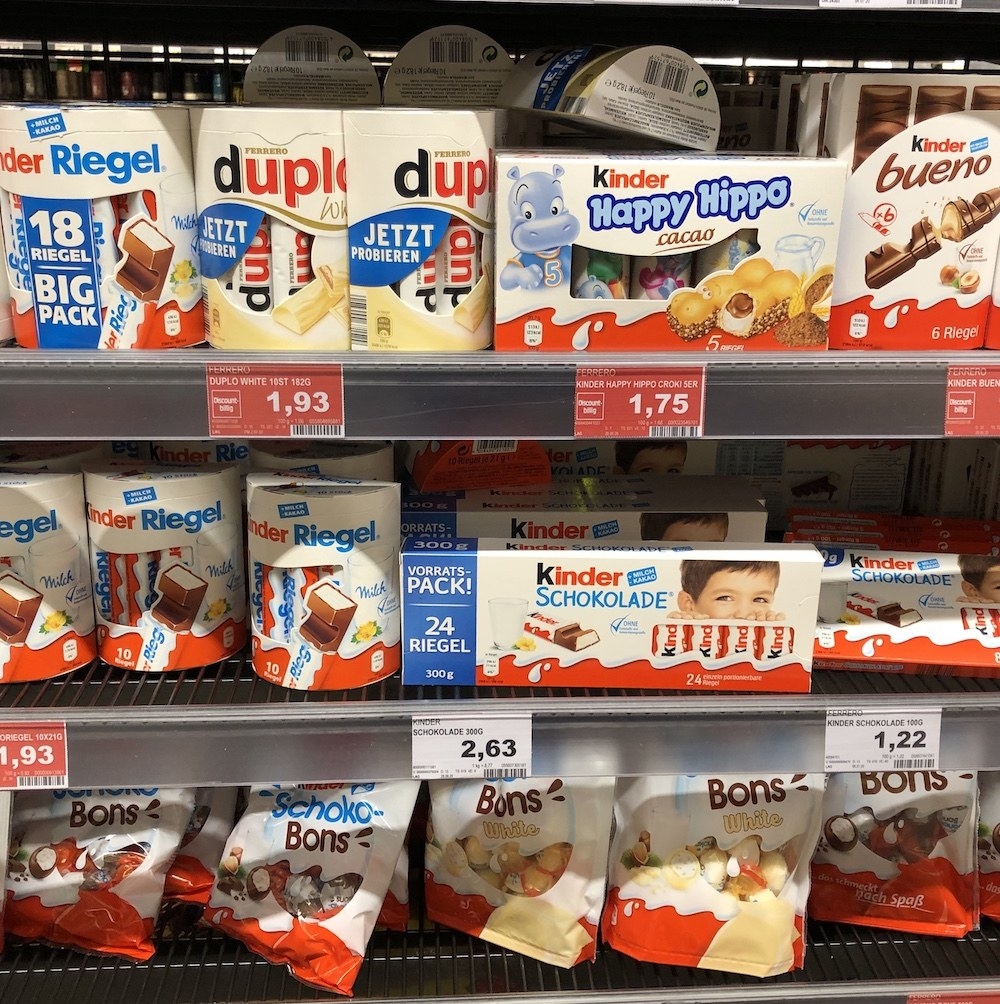 17.
Groceries are exceptionally affordable here — at least compared to the U.S.
18.
Bagging your groceries will almost always be the most anxiety-inducing task of the day.