Europe is burning right now.
Just looking at this makes me want to anxiously clutch my ice-cold La Croix.
It's so hot that paved roads in Central France are melting and disintegrating.
In Germany — where they're enforcing a speed limit on stretches of the slick, deteriorating autobahn — a man was caught driving his moped naked. Lol.
Bicycles in Berlin are melting.
So many people are flocking to public pools that the cops are being called.
This is how people are chilling at home.
Forget the Eiffel tower, it's all about the pool in front of it.
The Eiffel Tower be like, "Thx for the crop job, global warming."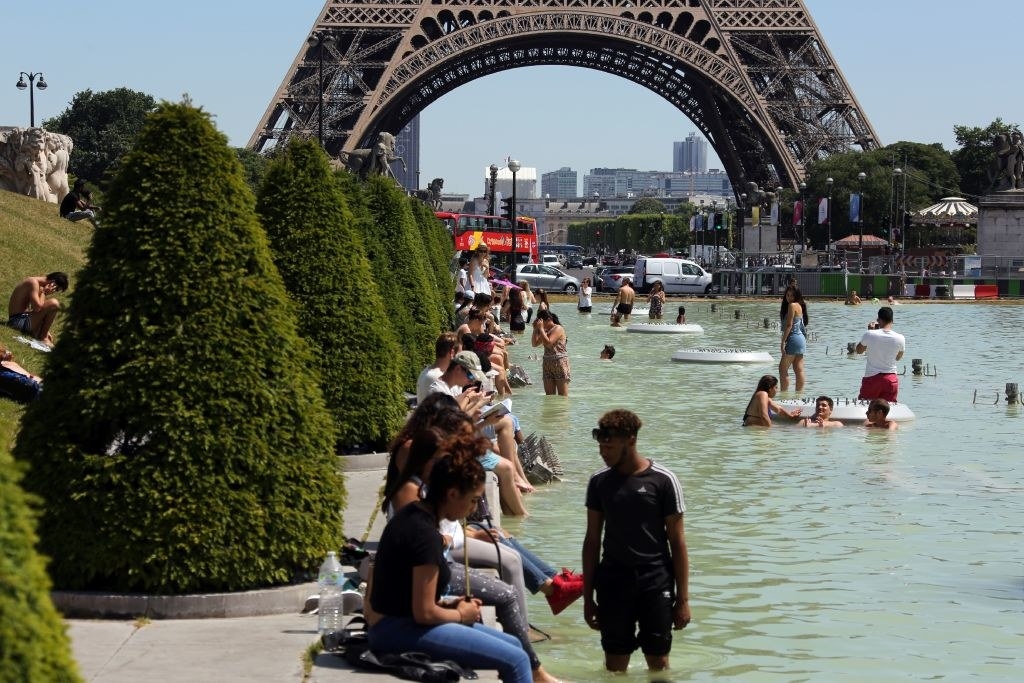 In France, they're preparing "cool rooms" in city halls.
And BTW, for those of you reading this from the US, just remember that A/C is not a thing in most European households.