Bia Coffee is a new coffee shop in Los Angeles serving up flower-infused lattes — and they are so. damn. PRETTY.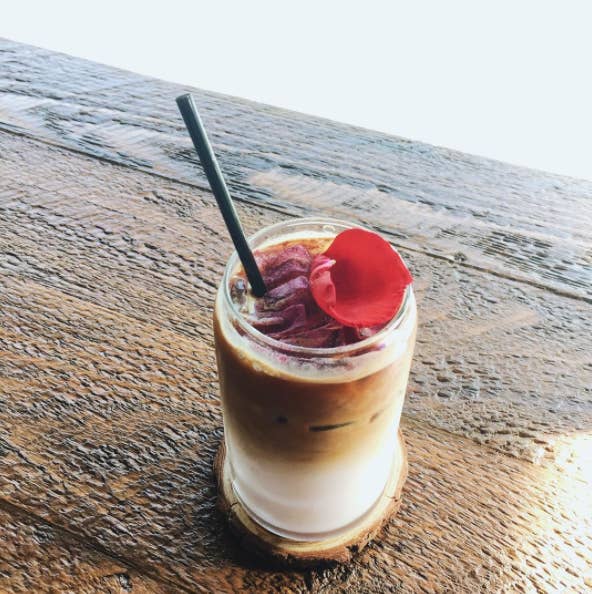 The shop's signature drink is the rose latte, prepared with a dose of housemade syrup and finished with edible floral garnishes.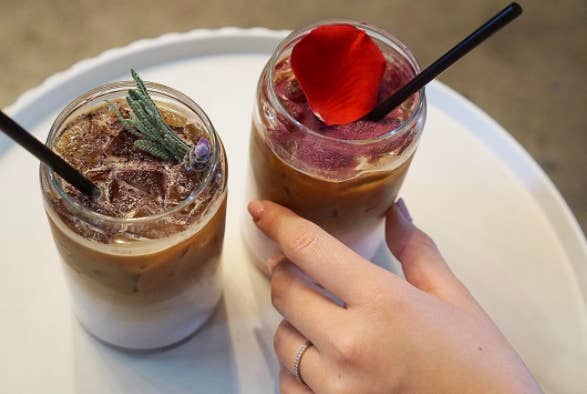 According to LAist, the flavor is all in the syrup, which is made by steeping rose petals in a cane sugar and water solution for three days.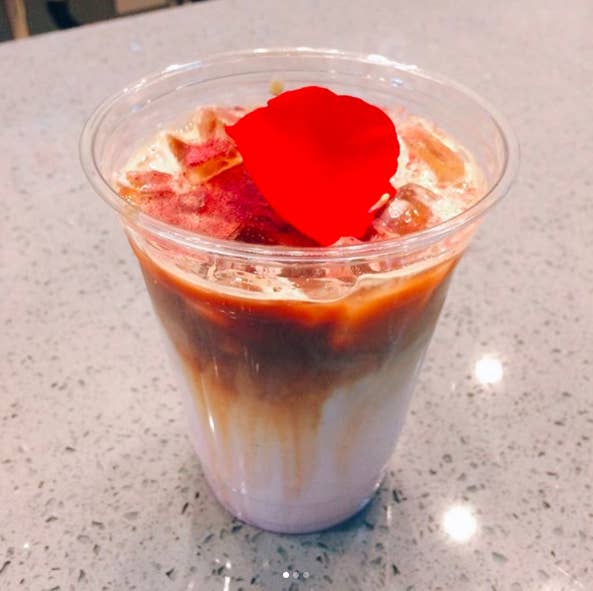 Even if you're not much of a coffee drinker, you can partake in the ~ethereal floral experience~ with an Italian soda or sparkling limeade or appleade, all three of which can be flavored with rose or lavender.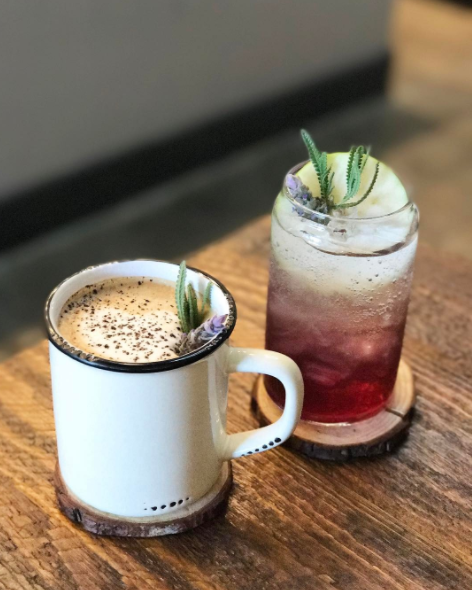 And obviously, all the options look good enough to be shown off on a window sill 💐.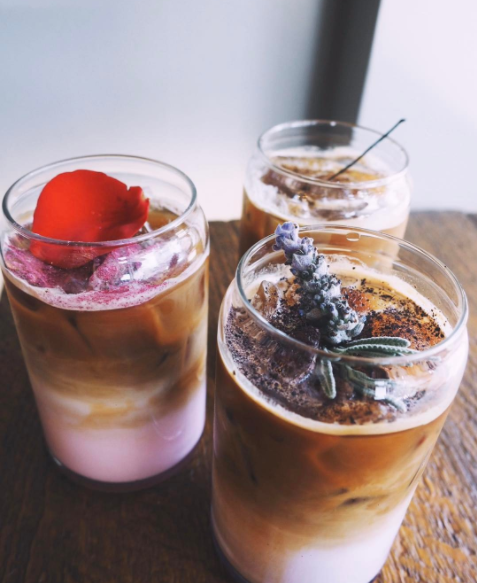 As for food, Bia also sells rose and lavender cakes, which look just as — if not more — drool-inducing as their beverage counterparts.