We Tried The New Ben & Jerry's Flavors And Were Surprised, TBH
Here's how all of them ranked.
Ice cream is hands down the best dessert, even during winter.
If you agree, then you'll be pleased to learn that Ben & Jerry's just released three (!) new flavors. And they are ~something~.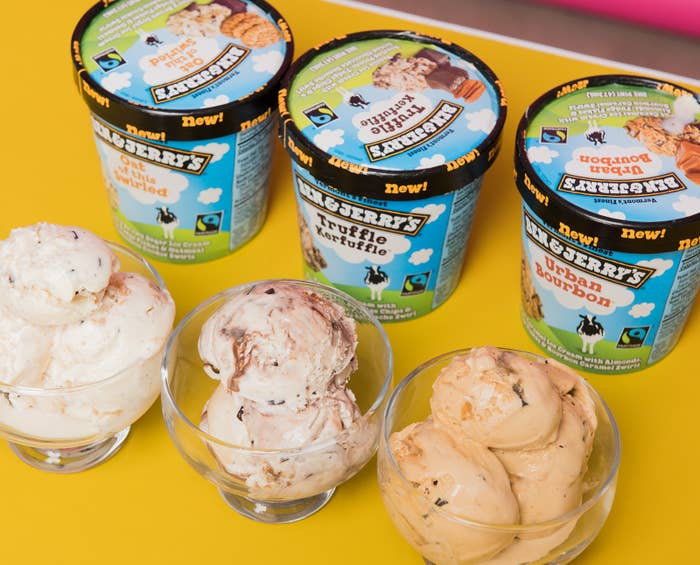 Because we know your choice of late-night snack is CRUCIAL to your Netflix experience and overall well-being, we decided to try them out and see if they're worth a buy. Here are our fearless taste testers, Matt, Angela, Anjali, and Jon-Michael: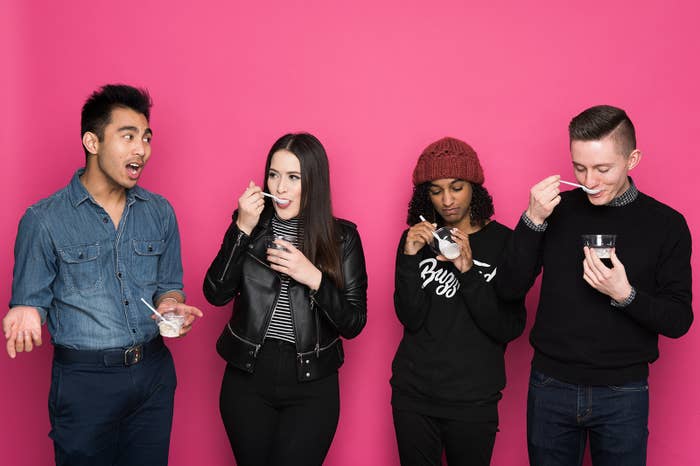 We started with the Urban Bourbon because boozy ice cream sounded like the ideal workday snack. Also, look at that pocket of caramel. 😧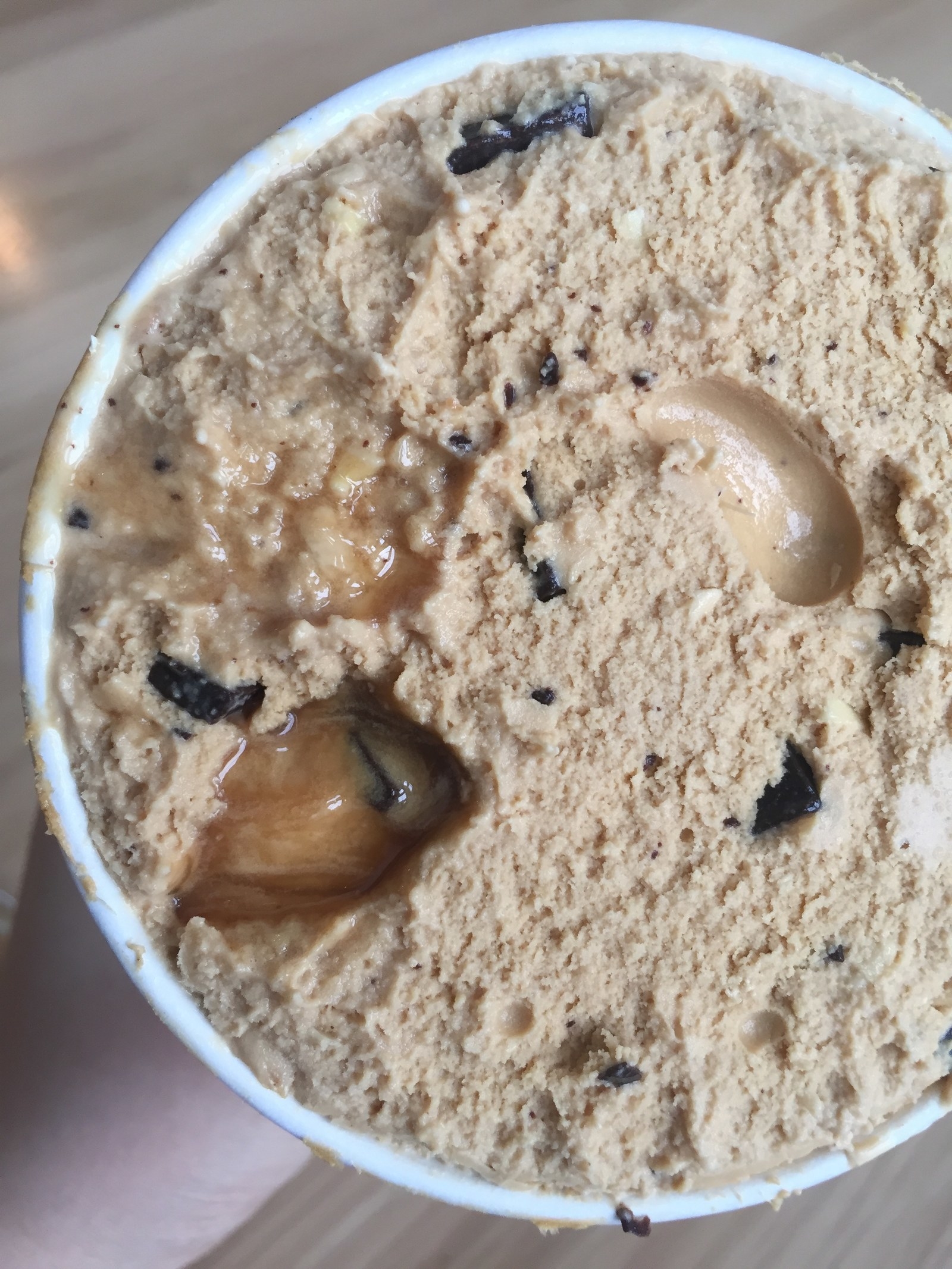 Alas, the taste-testers were disappointed by the lack of bourbon flavor.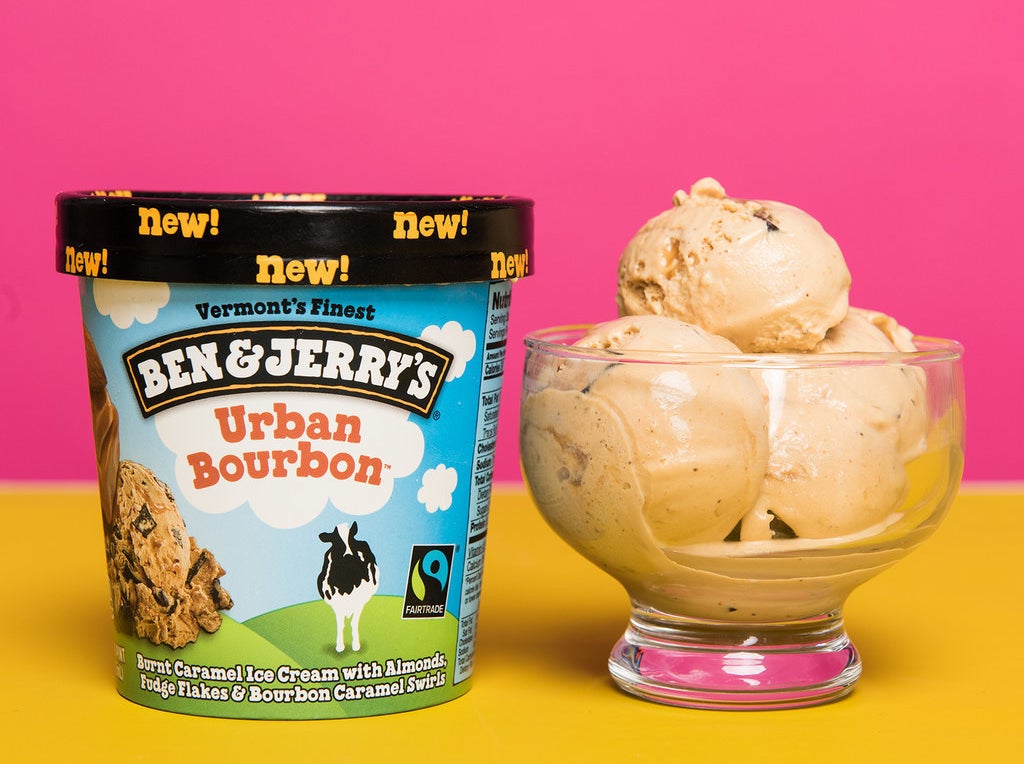 Matt: "It's yummy, but there's no real hint of bourbon. I'd rather go for Urban Bourbon's younger, less bougie cousin, Coffee Heathbar Crunch."
Anjali: "This is okay. If you didn't tell me this was bourbon flavor, I wouldn't even have known. Even without it, this is a little too highbrow for me."
Angela: "The bourbon is only slightly there toward the end."
Jon-Michael: "I had a bad bourbon incident my freshman year of college, so I was scared to try this. But thankfully the bourbon is very subtle — almost too subtle even!"
Surprisingly, the Truffle Kerfuffle — vanilla with pecans, fudge chips, and salted chocolate ganache — was an even bigger downer 😕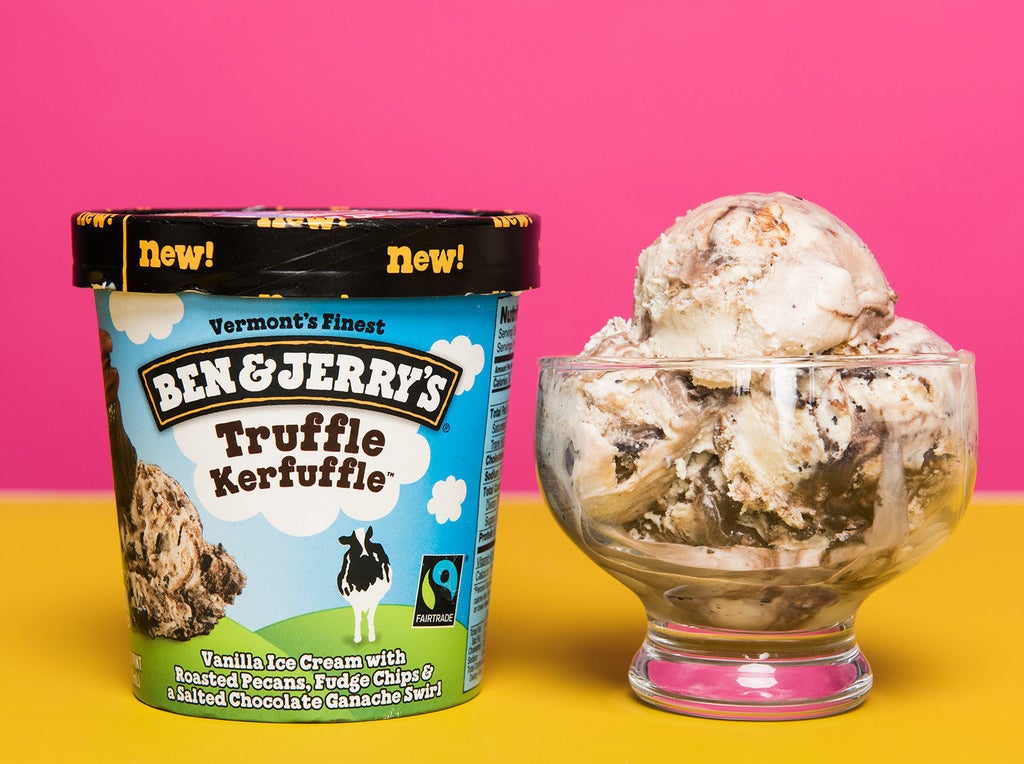 Matt: "If Tim Gunn were here, he'd say, 'Can I be blunt? It's a little BUSY.'"
Angela: "There's just so much going on that I don't know what I'm tasting. I don't taste salted anything."
Anjali: "I love salted chocolate, but if you can't taste the 'salted' part of the chocolate, then you messed up."
Jon-Michael: "The selling point here is the salted chocolate ganache, but since I can't taste it, I'm not sure what it's going for."
Fortunately, Oats of this Swirled — a discontinued fan favorite that is now ~reborn~ — saved the day. It's brown sugar ice cream with fudge and oatmeal cinnamon cookie swirls.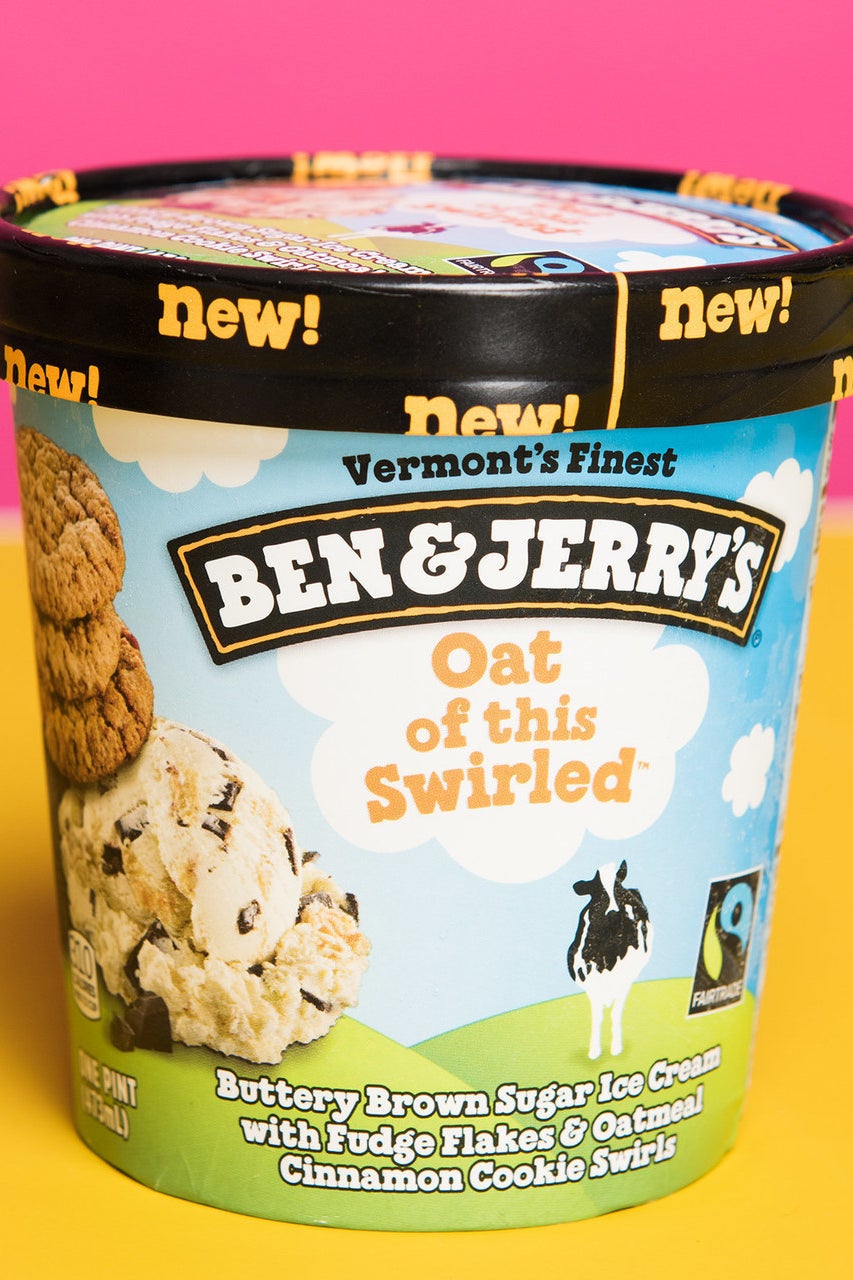 Matt: "I like this, though it might be more interesting if it had cinnamon cerealy bits instead of chocolate flakes."
Angela: "If there's one thing I always love, it's oatmeal cookies — this is really good."
Anjali: "It reminds me of Cinnamon Toast Crunch. This one is definitely my favorite."
Jon-Michael: "I like this butteriness and I like that it tastes like a sundae that's already made for me."
TL;DR: ~Oats of this Swirled~ is the unanimous winner. 🎉
Oops. Something went wrong. Please try again later
Looks like we are having a problem on the server.
Which flavor do you want to try?
I'll stick with my usual favorite flavor.