Not only is she one of Hollywood's most intriguing A-listers, but she's also got her fashion on lock pretty much everywhere she goes.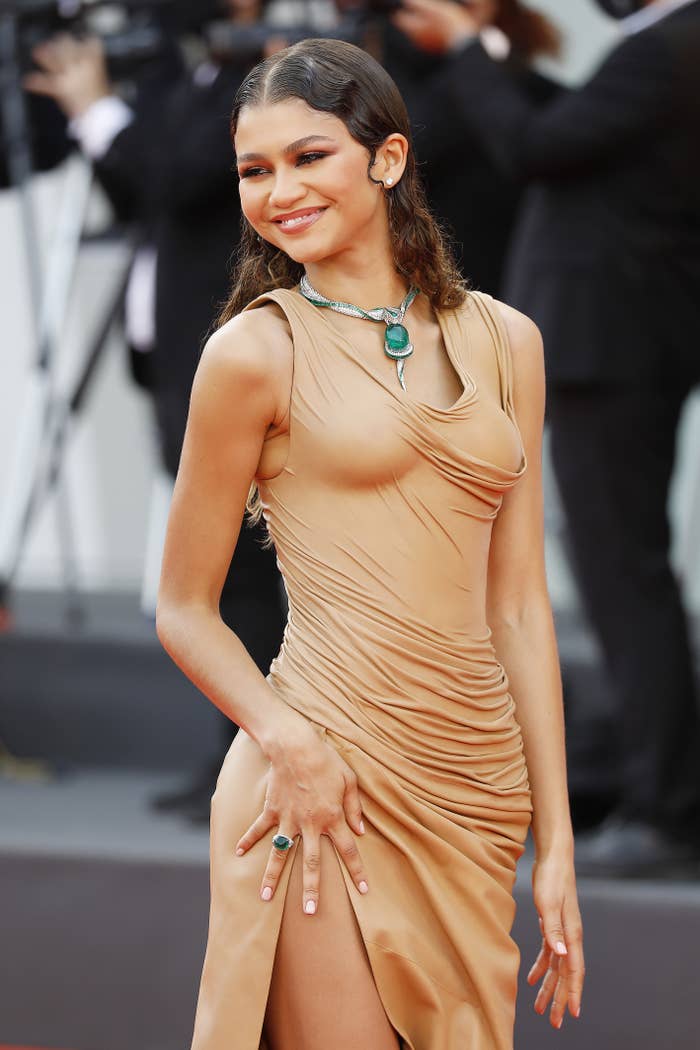 We've rounded up some of Zendaya's most memorable IG posts to ever grace our social media feeds. Check them out below:
1.
To start, this statement-making look features a fierce green fit:
2.
This too cute for words black-and-white snapshot:
3.
This IG-worthy customized jacket:
5.
This behind-the-scenes look at The Greatest Showman:
6.
This mirror magic selfie:
7.
This euphoric photograph all about soaking up the moment:
8.
This aesthetically pleasing all-red ensemble:
9.
This candid video where Zendaya showed off her catwalk skills:
10.
This throwback photo when she was a sweet little tot:
11.
This photo shoot with her furry friend Noon:
12.
This winter wonderland shoot in Brooklyn:
13.
This selfie showcasing those perfectly beachy waves:
15.
This time she was taking in the sights around the globe:
16.
This exciting time her family couldn't resist documenting:
17.
This portrait that's pretty much brow goals:
18.
This adorbs clip of her living her best life on vacay:
19.
Finally, this breathtaking photo that proves Zendaya absolutely slays every photo shoot she's in: