Oct. 4 marked National Taco Day and the release of Fall Out Boy's limited edition collab with Casa Vega in Sherman Oaks, California.
I've been a longtime FOB fan, so trying out this collab was definitely something I had in mind. Plus, who can really go wrong with tacos?!
The release was dubbed, "Sugar We're Goin' to Get Tacos!" and coincides with the 15th anniversary of the band's sophomore album, From Under the Cork Tree.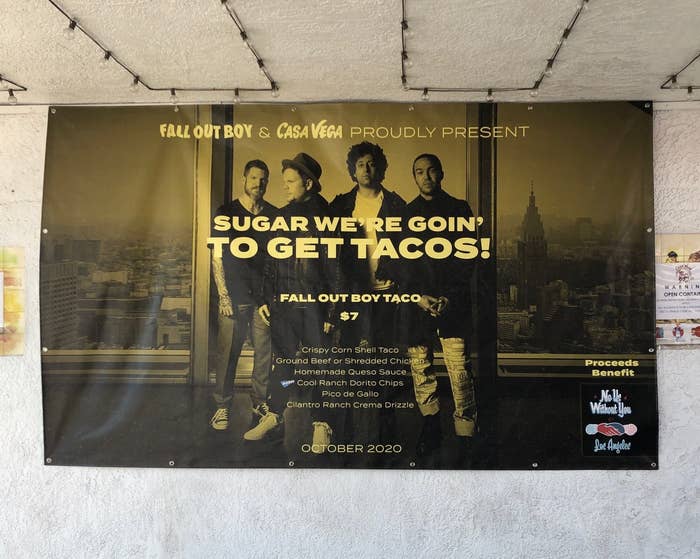 The band worked with Casa Vega chef and owner, Christy Vega, to craft the deliciously unique collaboration!
A variety of options are available to order — ranging from à la carte tacos to a combo served with rice and beans. You can even opt for the margarita option if you want the full experience.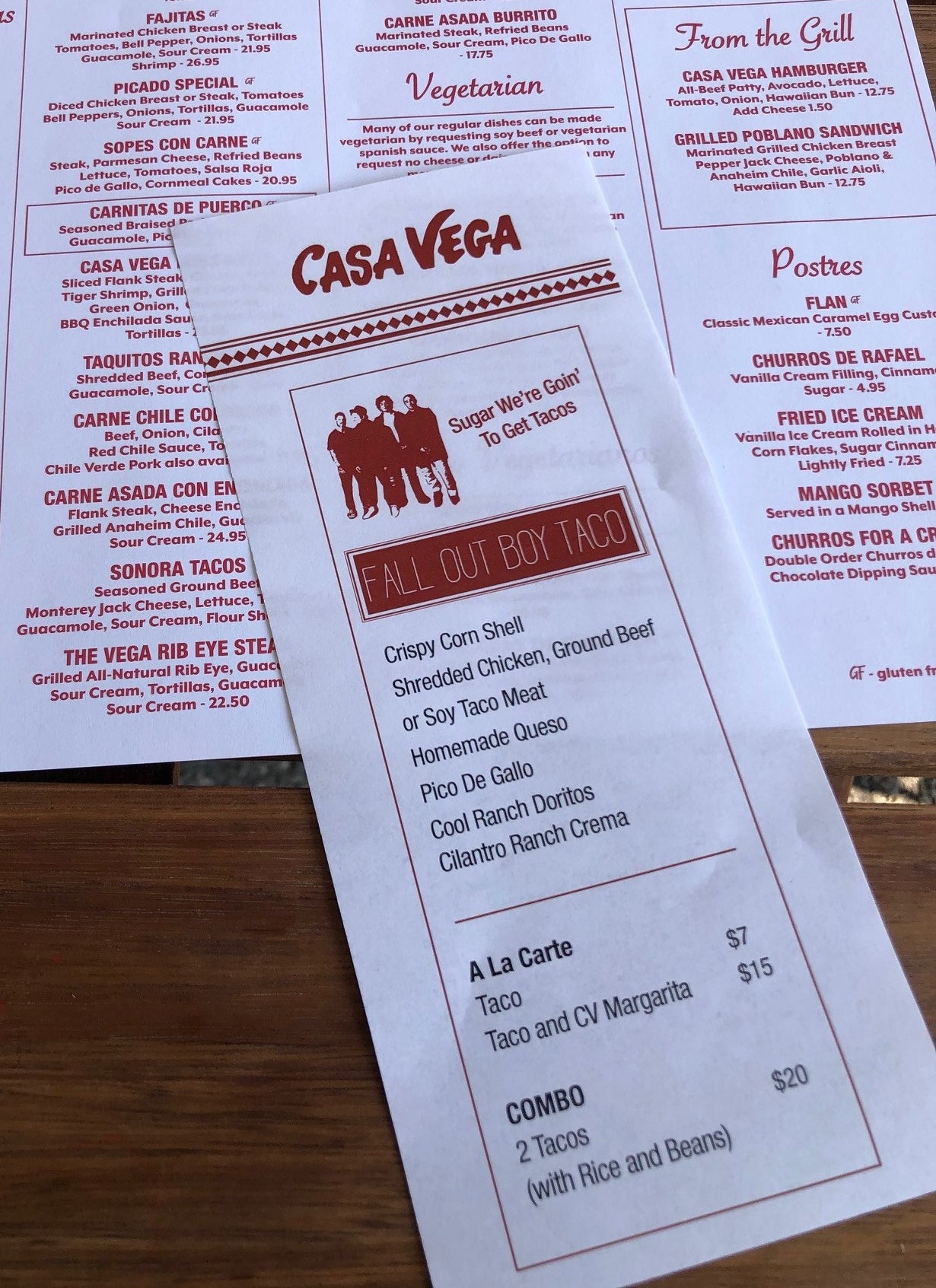 "We talked about what we wanted the inspiration to be like. You know, it's a late night, you're wrapping it up, and want something to soak up the booze afterwards," said Vega. "We did a bunch of different variations with [everything from] Doritos to french fries. Then Pete and I sat down to decide what we liked better and which one resonated more with the band."
I ended up ordering the shredded chicken taco and paired it with the "CV Margarita." As someone who's a huge fan of tacos, the ingredients were super fresh and full of flavor. The Doritos added a surprisingly nice kick, and the crema sauce was absolutely to die for!
"It's got to be organic. We come to Casa Vega all the time, it's a local restaurant for us," said Wentz. "It's a really good taco, so you should actually come try it!"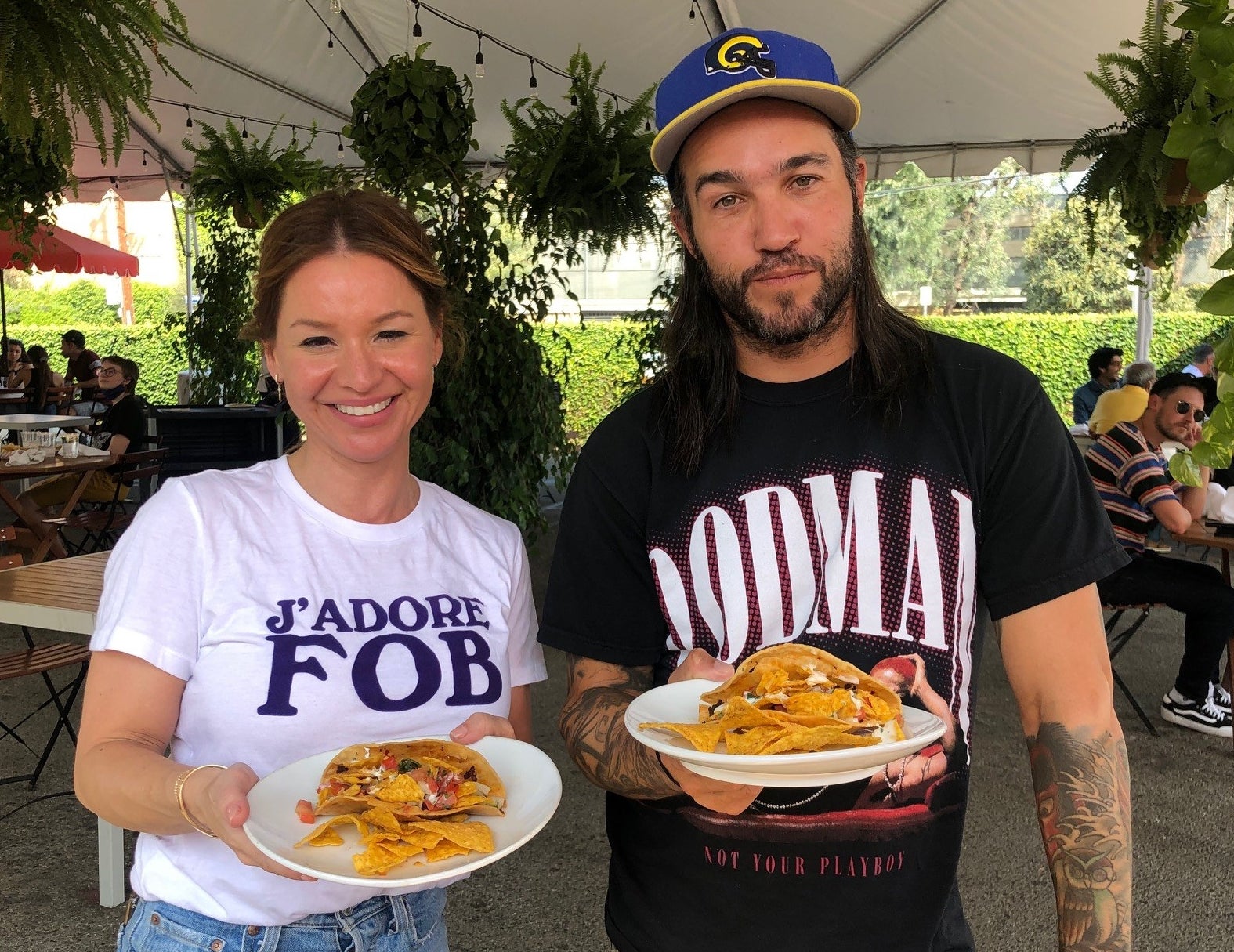 If you're in the area, I 10/10 agree with Wentz's advice and highly recommend stopping by Casa Vega if you're craving some good eats!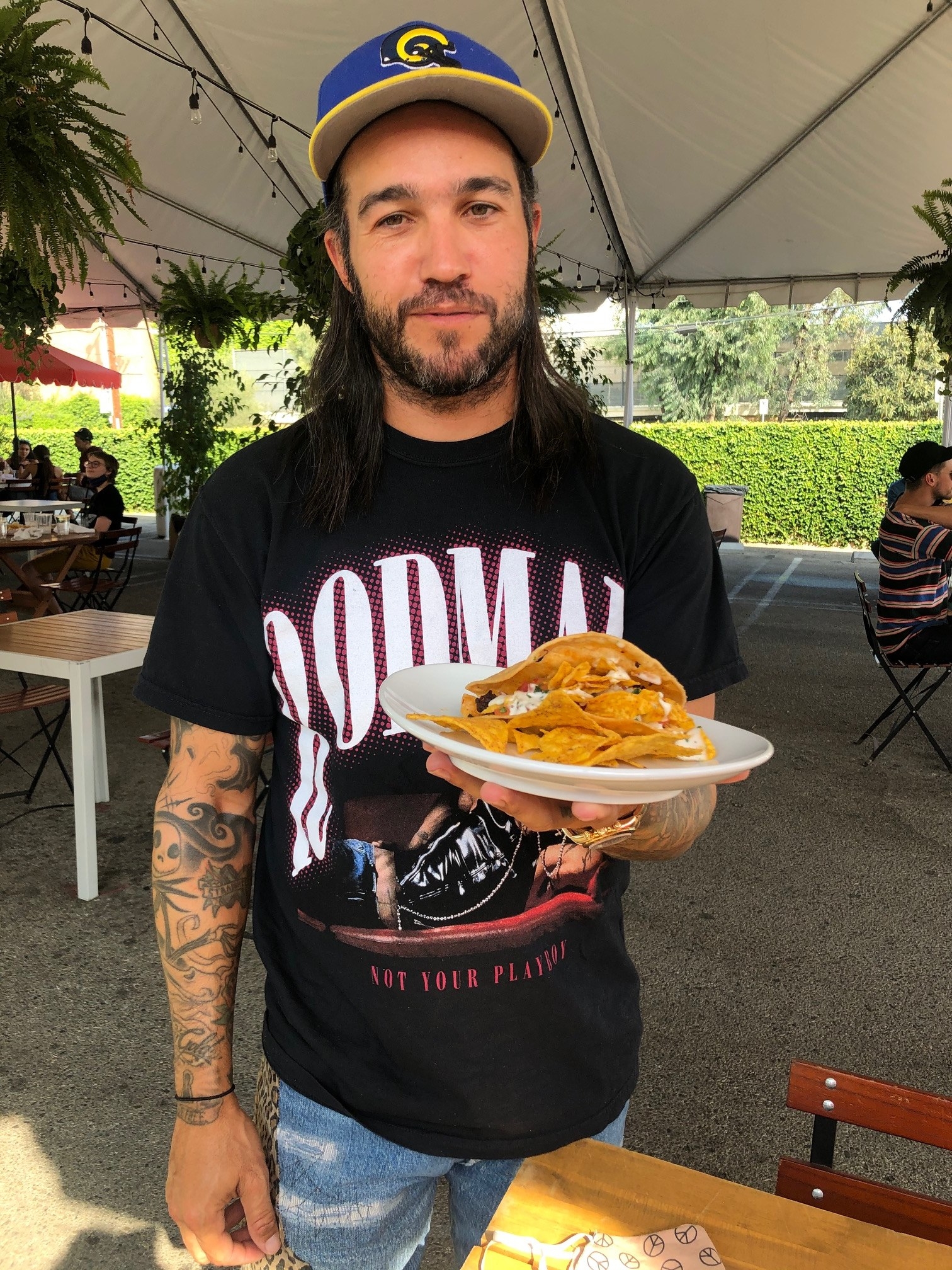 Will you be trying out the Fall Out Boy taco? Let us know in the comments!