Recently, five hundred independent booksellers gathered at a gorgeous, magisterial inn that F. Scott Fitzgerald used to stay at in Asheville, North Carolina. They were there on an important mission: the tenth annual Winter Institute, a conference organized by the American Booksellers Association, where booksellers, publishers, and some of the best contemporary authors mingle, attend educational sessions, and talk about books.
This conference is where buzz built for some of the biggest books of the last decade. From Sara Gruen's Water for Elephants to Anthony Doerr's All the Light We Cannot See, and especially small press favorites like The Empathy Exams by Leslie Jamison. Winter Institute is a place to discover, get excited about, and spread the word about the best books of the year.
I've experienced this firsthand at previous Winter Institutes. I spent seven years running events at indie bookstores, and I worked as a frontline bookseller while I was an undergraduate. Attending the conference as a freelance writer, one thing immediately became clear as I chatted with former colleagues and some of the country's best-loved authors: Bookstores are here to stay.
We see a lot of doom and gloom in the media about Amazon putting brick and mortar stores out of business, and about e-books making physical books obsolete. But according to the ABA, the number of indie bookstores have grown by almost 27% since 2009, totaling 440 new bookstore locations. People are paying attention to these statistics. A recent article in the New York Times shows that the U.S. is doing much better than the U.K. when it comes to indie bookstores.
"The existence of a bookstore in a community creates a community," says Azar Nafisi, author of The Republic of Imagination. "Amazon creates a warehouse." Community is more important than ever. Bookstores aren't just places to spend money; they are a gathering place where people can speak their mind. "Bookstores are the most democratic spaces in the world," Nafisi argues.
Kelly Link, author of Get in Trouble, has a background in bookselling. "I think especially in the current economy, independent bookstores often define the community that they are in," she writes.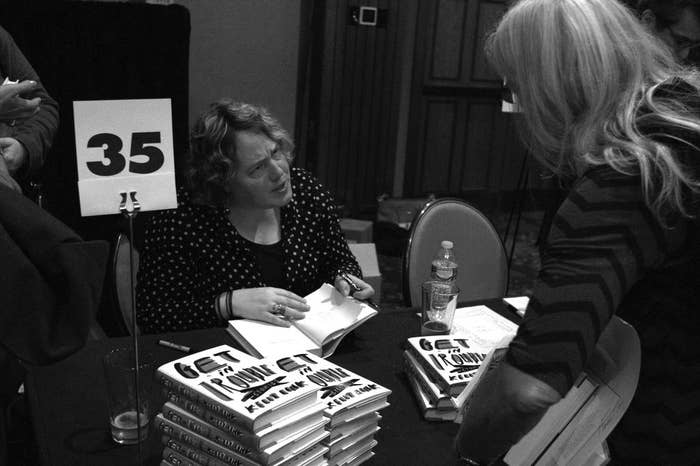 It's true. This is certainly the case with one of the best bookstores in the country: Third Place Books in Seattle. The store is doing so well that it is opening a third location at the end of this year. One of the reasons this store succeeds is because it serves the need of its customers, and the owners are innovative. Third Place got special attention from J.K. Rowling last year when Robert Sindelar, managing partner and a longtime bookseller, saw an opportunity in the Amazon/Hachette dispute. If Hachette wasn't going to allow their customers to pre-order the new Rowling novel (written under her pen name of Robert Galbraith) then Sindelar would make it even easier for local readers to get their hands on the novel. He took pre-orders and hand-delivered copies in the greater Seattle area. Rowling found out and helped spread the word via Twitter.
The poet and memoirist Elizabeth Alexander (author of the forthcoming The Light of the World) believes that it's not just good customer service that bookstores can provide: They also are a space for reflection. Browsing in a bookstore is critical for self-growth. You'll inevitably stumble across a book that you didn't even know you were looking for. "That's how you learn, that's how you live, that's how you feed your soul, that's how you feed your brain."
I saw this countless times in my years behind the counter and in front of shelves. Customers would take risks. They would read books they wouldn't normally be interested in specifically because they trusted the taste of the dedicated readers who wrote the staff picks or pressed the books into their hands — a fine art we call handselling.
"I wouldn't have a career if it weren't for independent bookstores," best-selling author John Green (The Fault in Our Stars) says. "The indie bookstore is what makes American publishing interesting and big and broad and diverse, and I worry that without bookstores, we wouldn't have that diversity."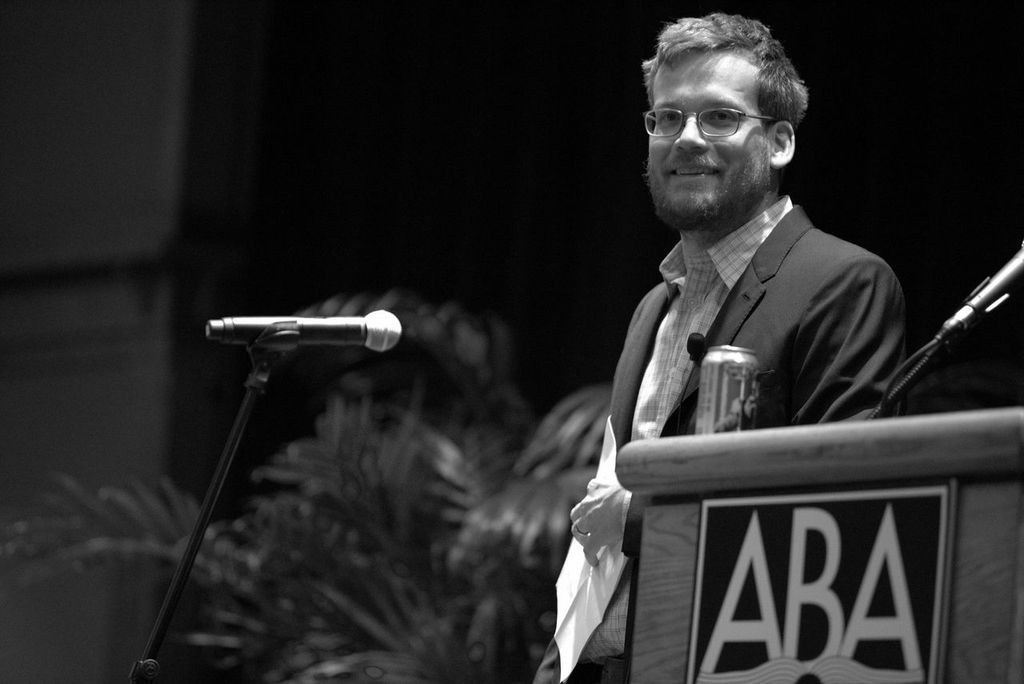 Green had no interest in reading a book by a Czech writer written in the 1970s (I Served the King of England by Bohumil Hrabal), but when a bookseller from The Book Cellar in Chicago told him he had to read it, he gave it a try and absolutely loved it.
"You cannot invent an algorithm that is as good at recommending books as a good bookseller," Green says. "and that's the secret weapon of the bookstore — is that no algorithm will ever understand readers the way that other readers can understand readers."
On the night of Winter Institute's big author reception I spoke to Oren Teicher, CEO of the ABA, outside of the crowded ballroom as booksellers stood in long lines to get advance reader copies and finished books signed by T.C. Boyle, Erik Larson, Bill Clegg, Naja Marie Aidt, Sophie McManus, and many other writers.
"The indie revival is real," Teicher said. "We're not making this up. I couldn't make this up if I tried."
Sales are up at many bookstores. Richard Howorth, owner of Square Books in Oxford, Mississippi, opened his store in 1979. 2013 was Square Books' best year ever, and Howorth didn't think they'd be able to top those numbers. But they were up by 3.5% in 2014. And Carol Blizzard Dunn, who owns Northwind Book & Fiber in Spooner, Wisconsin, said last year was their top year so far over their 22 years of business.
There are many theories as to why bookstores are more important than ever before: Borders closing, a healthy "buy local" movement, a need for connection. But what I think it really comes down to is curation and knowledge. Booksellers serve the same needs that book critics do: They help point out what books one should read in an age when we are inundated with information.
"To me, the key word is independent," novelist T. Jeronimo Johnson, author of Welcome to Braggsville, says. "We're not operating on groupthink. We're not talking about the easy best-sellers or what people stock at the big box stores. We're talking about people who know their product, which is increasingly rare in today's marketplace."
Publishers at small presses know this more than anyone. Michael Reynolds has seen a lot of success with his Europa titles, including the phenomenal Elena Ferrante novels, largely because of indie bookstores. "Every book that's sold by an independent bookseller is worth four books, because they talk about it, they handsell them, they make authors, and they're willing to take chances."
Last year, I was cleaning out some old boxes in my grandmother's attic when I came across some journals from elementary school. In one of them, I "drew" my own bookstore. Even when I was a kid, I felt a magnetic pull toward the profession. To sell books is to commit oneself to a noble pursuit that is based on knowledge and passion. Most of the independent booksellers I know are some of the funniest, quirkiest, fascinating people one could ever hope to meet. Take Kenny Coble, for instance — a friend of mine who works at the Elliott Bay Book Company. Kenny seems to have singlehandedly sold more copies of Kazuo Ishiguro's books than anyone in the universe. (That's just a guess — but it's an educated guess!) The shelftalkers alone are a piece of art. His enthusiasm is positively contagious.
And that's what it comes down to: enthusiasm. Enthusiasm sells books, and it's the enthusiasm of good booksellers that turns writers like John Green and Elena Ferrante into literary rock stars. That's something an algorithm just doesn't have.
***
Michele Filgate is an essayist, critic, and freelance writer. Her work has appeared in The Paris Review Daily, Time Out New York, Tin House, Salon, The Barnes & Noble Review, and other publications. For seven years she worked as an events coordinator at several different independent bookstores: first at RiverRun Bookstore in Portsmouth, New Hampshire; then at McNally Jackson in Manhattan; and finally at Community Bookstore in Brooklyn. She lives in Brooklyn.