This Student President Was Suspended After Criticising David Cameron's Record On LGBT Rights
Adil Waraich has been suspended since August, when he and other students made a video protesting De Montfort University's decision to honour the prime minister. The student president of an English university has been suspended from his position after organising a protest against David Cameron's record on equality.
Adil Waraich, the elected student leader at De Montfort University in Leicester, started a campaign with other students over an award given to the prime minister by his university.
But soon afterwards a letter was handed to him by the union's trustees that told him he was suspended and banned from entering the campus. He was told the suspension was not just over the protest, but also previous concerns raised by the university about his attendance at senior management meetings and two prank videos uploaded privately online.
More than two months later, he remains suspended as he awaits the outcome of an investigation by the student union.
Wairich told BuzzFeed News he had every right to protest without being criticised by the university or the trustees who oversee the student union's work.
"I have a right to freedom of speech," he said, "and it's my job to stand up and speak on behalf of students, whether the university management like what I have to say or otherwise."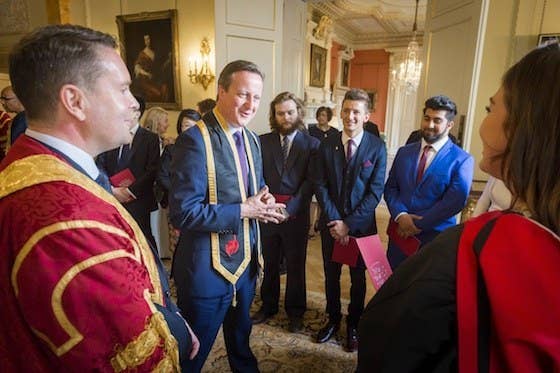 In August this year, David Cameron was awarded a "Companionship" from the university, its highest honour. Controversially for some students, the award was given to him for overseeing the passage of the Same Sex Marriage Act in 2013.
According to a university press release, other people to have been presented with the award include Nelson Mandela.
The ceremony, held in August 2015, was a top-secret occasion, with students taken to London for the event.
"Before my arrival the only information I had was that an honorary graduation ceremony was to take place in 10 Downing Street," said Grace Elliot, a second-year sociology student at De Montfort, who attended as the women's officer of the LGBT+ society.
"When we found out who was to receive the award and why I was shocked to say the least."
While she acknowledges Cameron played "some role" in passing same-sex marriage legislation, Elliott argued that it was "hardly significant".
"David Cameron did not protest, petition, or campaign – he merely advocated a basic right. In my opinion, that doesn't deserve an award."
Waraich said the university took students who weren't told why they were going to London for the ceremony, "which meant many felt extremely uncomfortable".
"These students wanted answers," he said, "so they organised a meeting with the university to try and explain their concerns; they wanted an apology, and commitments to not do this again. But the university fobbed them off, so it was time for me to step in."
He started a petition that called on De Montfort to repeal the award, and posted a video online.
The film, which also features the union's LGBT officer, other students, and national officers from the National Union of Students, labelled the decision to give Cameron the award "hypocrisy".
The petition and video, he said, were well-received, including by staff members inside the university. "I was stopped wherever I walked and congratulated. The video got viewed online tens of thousands of times, many people were signing the petition."
But a week later, Waraich got called in by a trustee of the student union. "He passed me a letter, which was a letter of complaint from the university, which led to my suspension."
In documents seen exclusively by BuzzFeed News, Professor Michael Young, pro vice chancellor of De Montfort, wrote to the union to express his concerns about the video.
He wrote that the university "recognises the right of the Students' Union to protest on such issues … but it does appear somewhat disingenuous to do so now, when no objections or concerns had been raised on behalf of students in the appropriate fora".
The letter also complained about Waraich's conduct in two other videos he had put on YouTube. One of these shows him pretending to work in a Primark store with his cousin.
"The university is concerned by the content of these videos and the conduct and messages they appear to advocate," the letter said.
Waraich said these claims were "ridiculous", adding: "In order to add legitimacy to the suspension they have attempted to include two additional claims, one being my attendance at university committees (some of which I don't even attend), and the other on making a couple of light-hearted personal videos."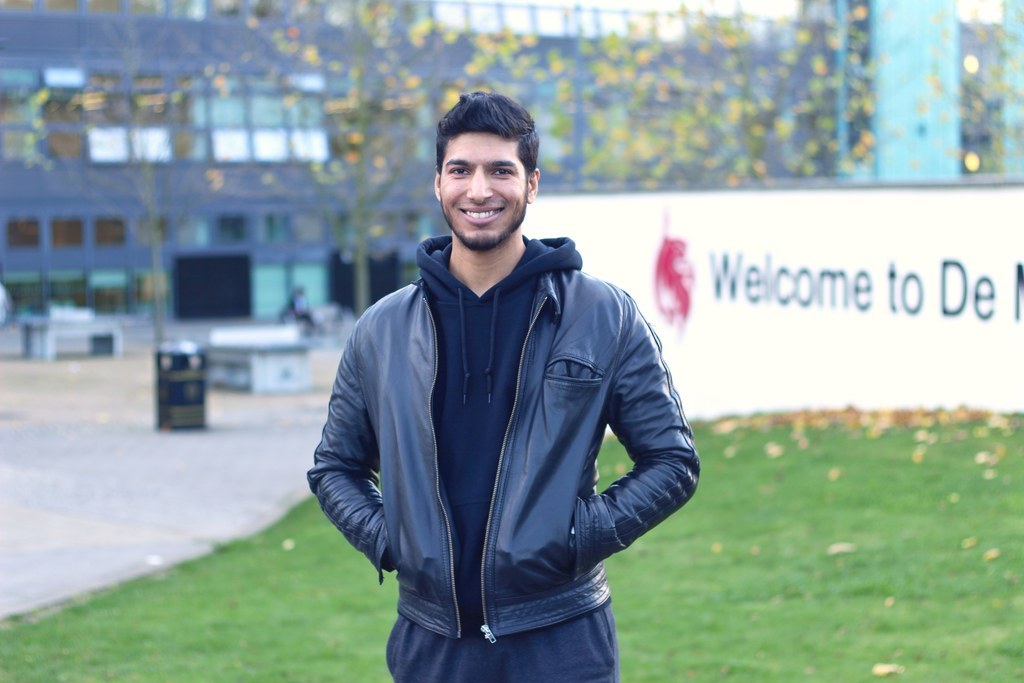 Asked to explain why he felt Cameron didn't deserve the award, Waraich said: "If we're talking equality for LGBT people, this is a man who voted against repealing Section 28 as recently as 2003!"
Section 28, which was abolished by Labour just 12 years ago, banned local authorities from portraying homosexuality in a positive light by "promoting" LGBT issues.
Waraich added: "It's not just that Cameron has a somewhat dodgy record – he appointed Caroline Dinenage to be the equalities minister earlier this year."
Caroline Dinenage, the Conservative MP for Gosport, voted against the Same Sex Marriage Act, which was passed by the coalition government in 2013.
"As a practising Muslim, I completely believe in human rights and equality," said Wairich, "and that all people should be treated fairly regardless of who they are, or who they love. All I have done is stand up for something I believe in, the very same principles the university, and David Cameron, claim to represent."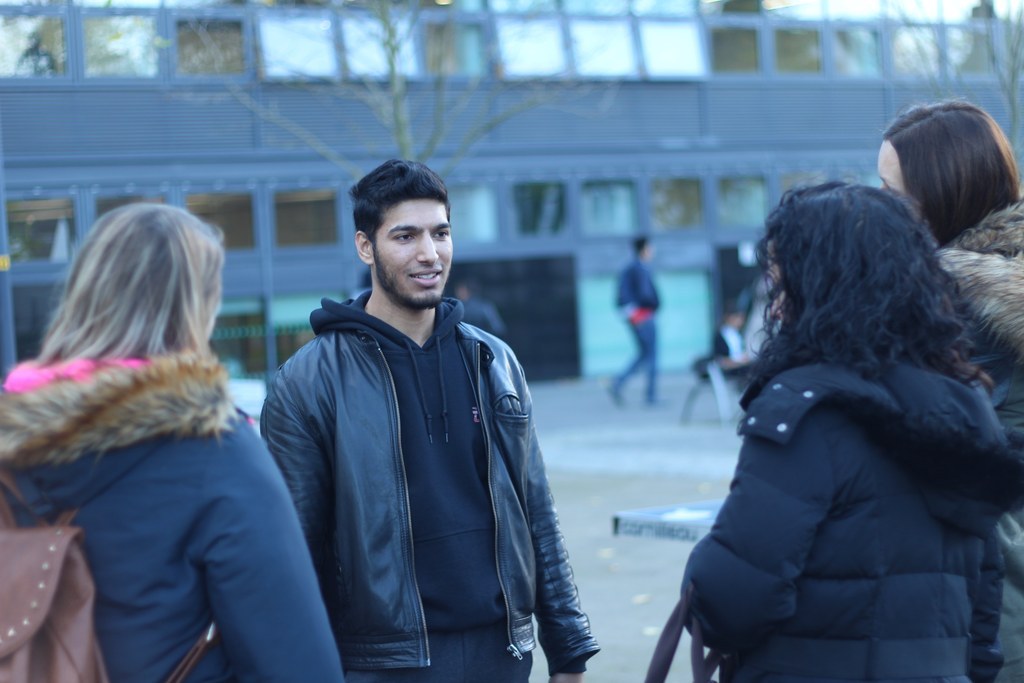 As the investigation is ongoing, Waraich has yet to be found to have broken any rules or breached his contract. However he argued that his suspension, which has been in place for over two months, is punishment in itself.
"The university have made themselves conveniently unavailable," he said, "meaning this process has been going on for months, stopping me from campaigning and doing my job."
He had not planned to speak publicly about his suspension, he said, but has now decided that "enough is enough". He and students are about to launch a fresh petition to get him reinstated, and he's instructed lawyers to act on his behalf.
The suspension is not widely known on campus, but Aidan Keenan, another student who attended the Downing Street event, has labelled the suspension "disgusting".
He told BuzzFeed News: "DMU [De Montfort] says that it respects its students and encourages open-mindedness, but if the President of the SU was suspended for doing such a thing, how safe can we students feel speaking our minds?"
When approached by BuzzFeed News, a spokesperson for the De Montfort student union declined to comment on the investigation and refused to say whether it considered it reasonable to take more than two months to conduct it.
A spokesperson for the university also declined to comment.