Fallon questioned him about the crimped hair he rocked when he was a middle schooler.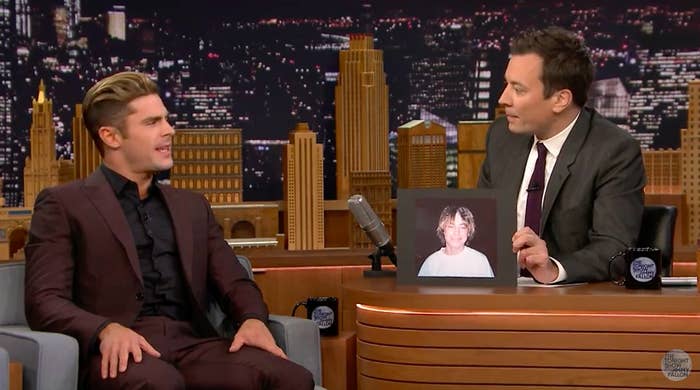 You remember the photo, right?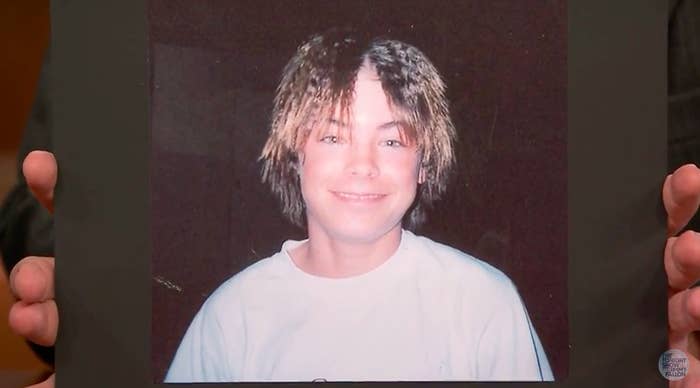 As it turned out, Zac had a pretty good story to tell about how the hairdo came to be.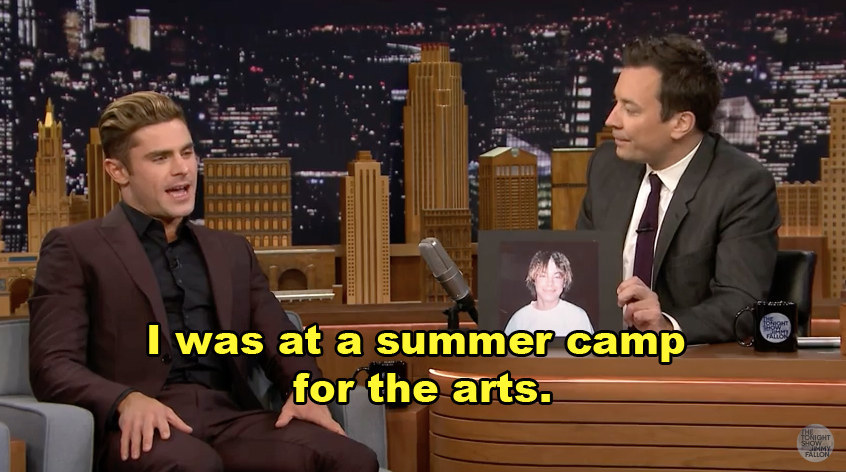 Gotta love how kids bond at summer camp.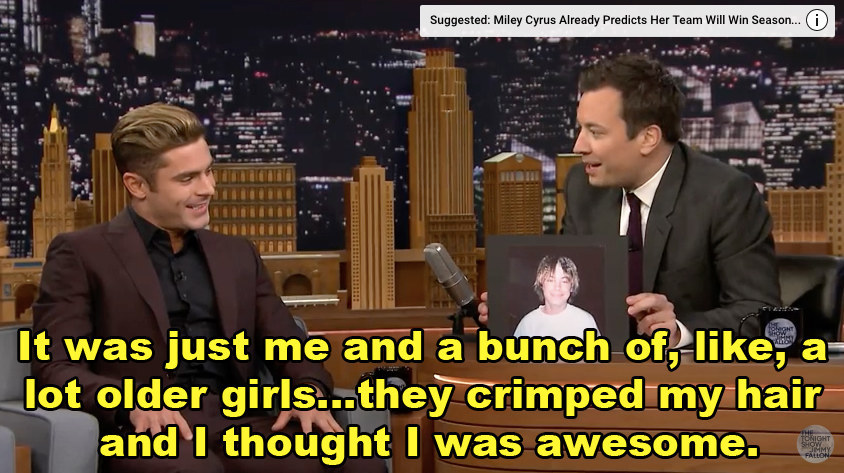 Later, Jimmy asked Zac if he felt like he could still make his legendary look from middle school work.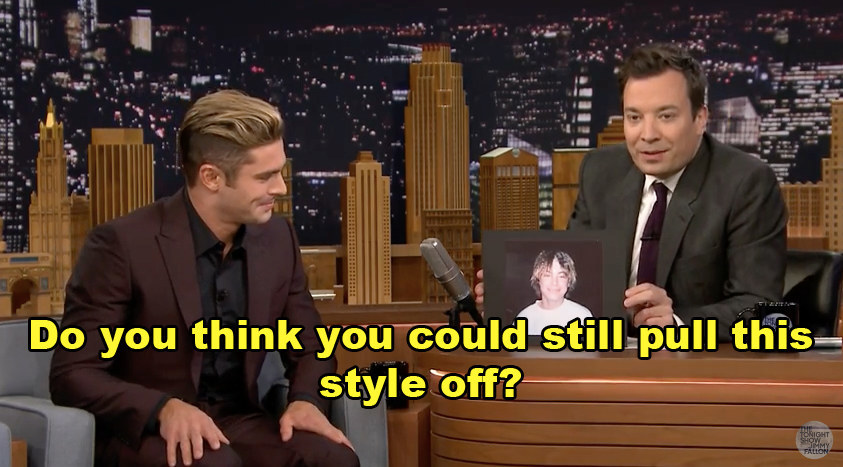 Mysteriously, Jimmy had a crimped wig on hand for Zac.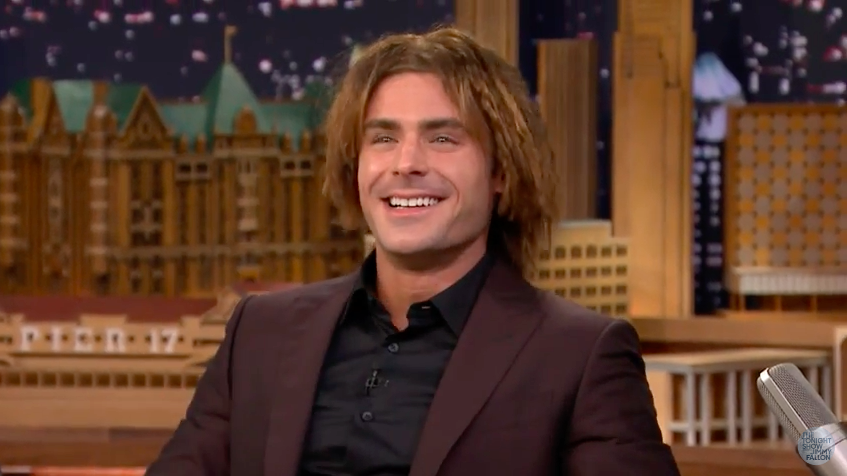 He was really into it.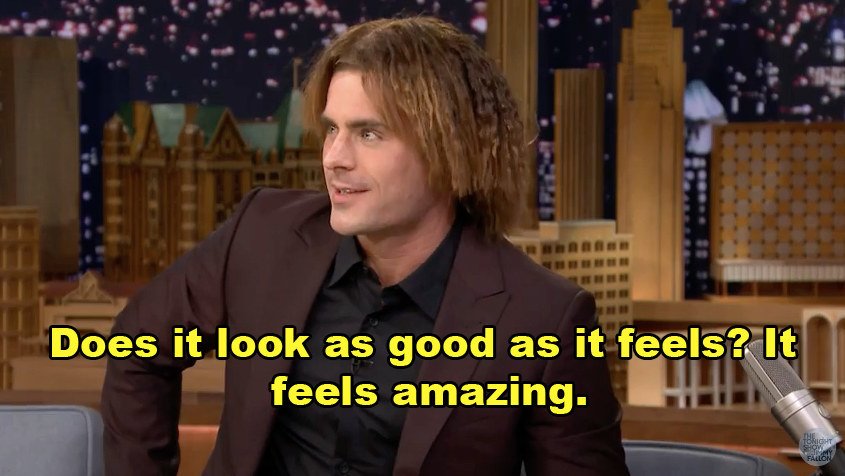 Never change, Zac Efron. Never change.