Black Women Are Bonding Over Scars On Their Knees And They're Definitely Shook
What is this sorcery?!
At this Sunday's BET Awards, celebrities came out for one of the biggest nights in black entertainment. One celeb who dazzled on the red carpet was Logan Browning, star of Netflix's Dear White People.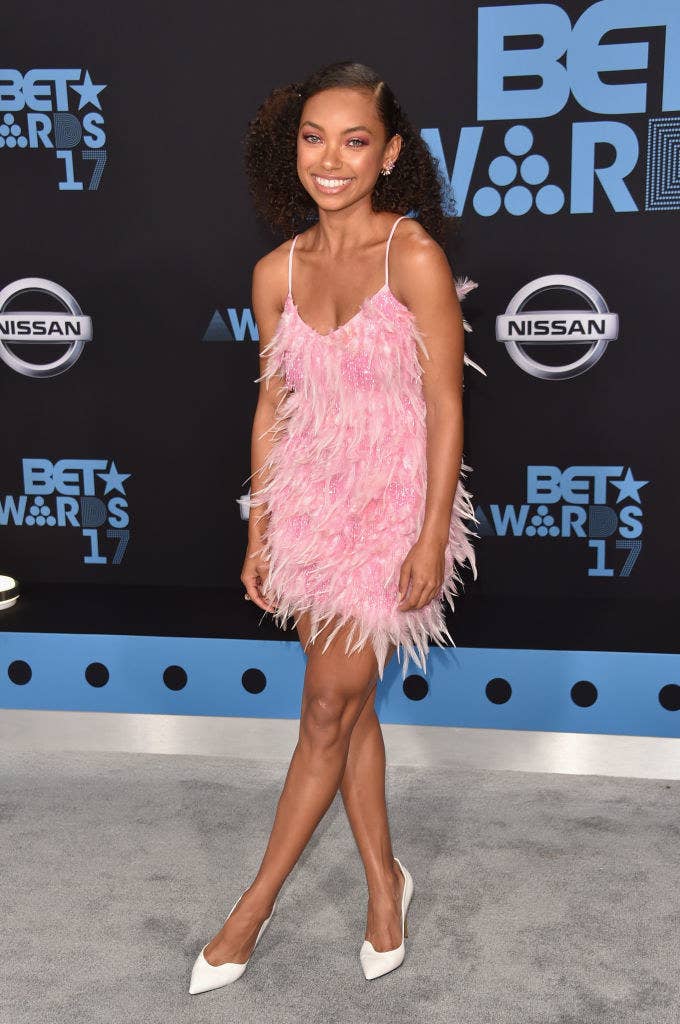 On Tuesday morning, @jadoreadjones tweeted a photo of Browning, highlighting something really interesting — something that a lot of black women have in common with one another, apparently: a scar on her knee.
Almost immediately women began engaging with the tweet, realizing that they have similar marks...and on their knees, too.
The revelation shocked people.
"Witchcraft," some women mused, after giving in to curiosity.
If ever there were a reason to be shook, this would surely be it.
More and more people chimed in.
It was honestly and truly a profound discovery.
Now obviously, this doesn't apply to every black woman on the planet, but the original tweet went viral, so it is definitely A Thing™️.
Eventually, people began sharing pictures of their scars.
What is the meaning of this?!
Maybe there's an explanation for it?
@JessicaYassYa pointed out that the scars could be keloids...
Though some disagreed with that theory.
But if we're being real, the marks are probably the result of falling down as kid and getting a scrape.
Though that doesn't negate the fact that it's interesting that so many people have similar-looking marks.
We may never know the truth!