This is DJ Khaled and his son, Asahd. They've become one of the purest examples of wholesome entertainment on the internet.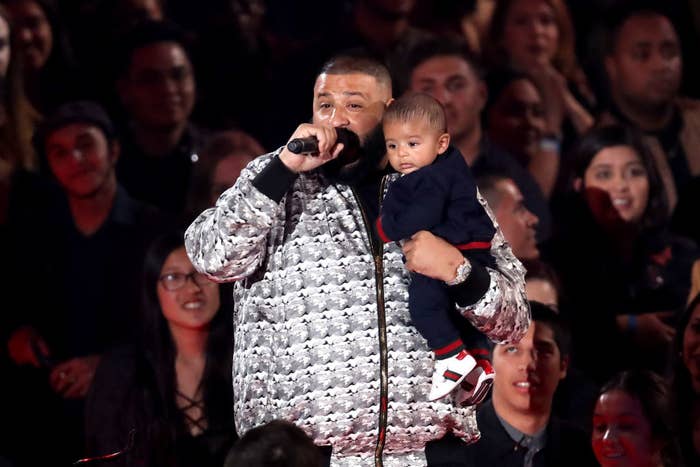 With his father being the king of inspiring people on Snapchat, it's no surprise that Asahd would become the beneficiary of incessant praise and positivity from his father.
The infant's personal Instagram, which has nearly 300K followers, frequently features a comment from his father saying "ASAHD" in all caps, followed by an endearing message.
Sorta like this: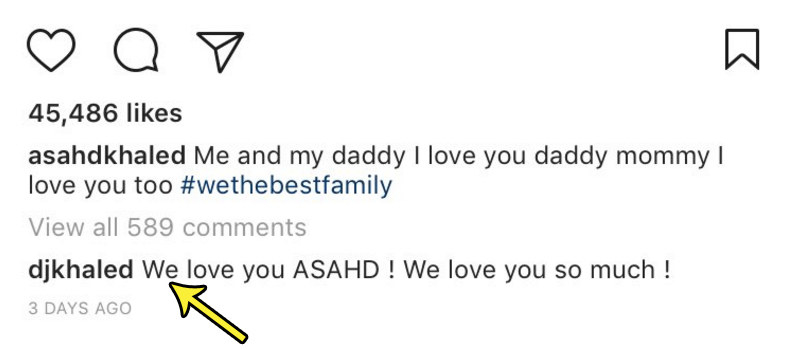 Without missing a beat, people on Twitter have been steadily memeing Khaled's love for his adorable kid.
Here are 17 hilarious tweets about Khaled and Asahd:
1.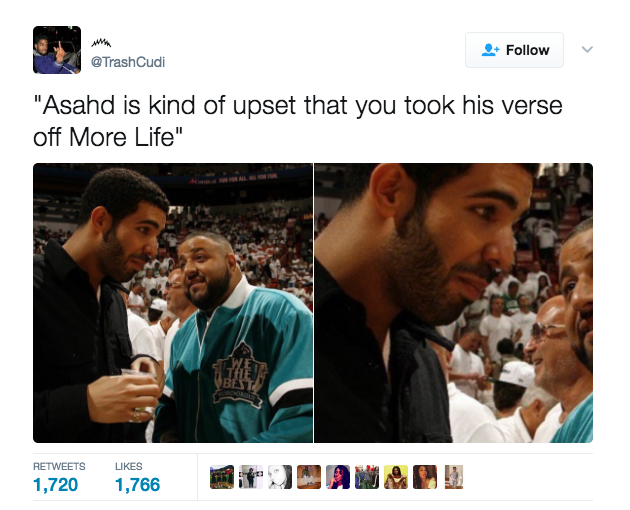 2.
3.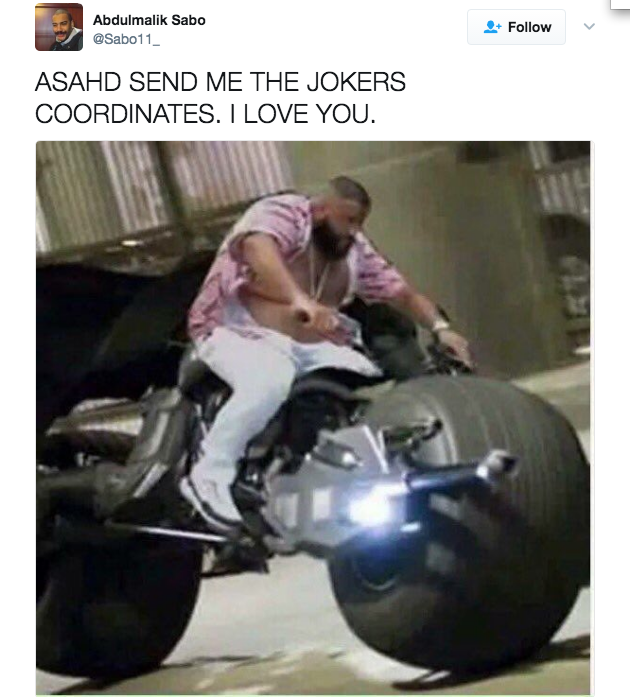 4.
5.
6.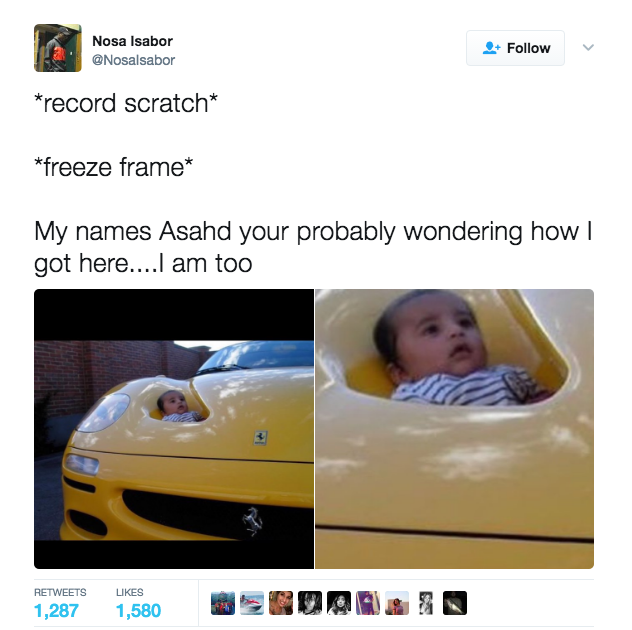 7.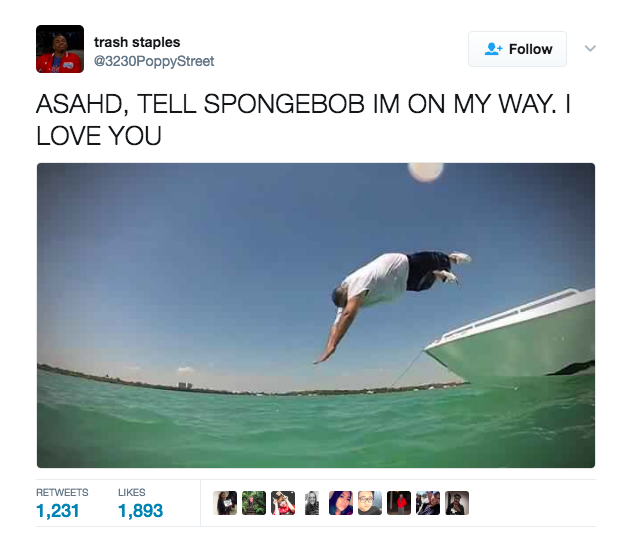 8.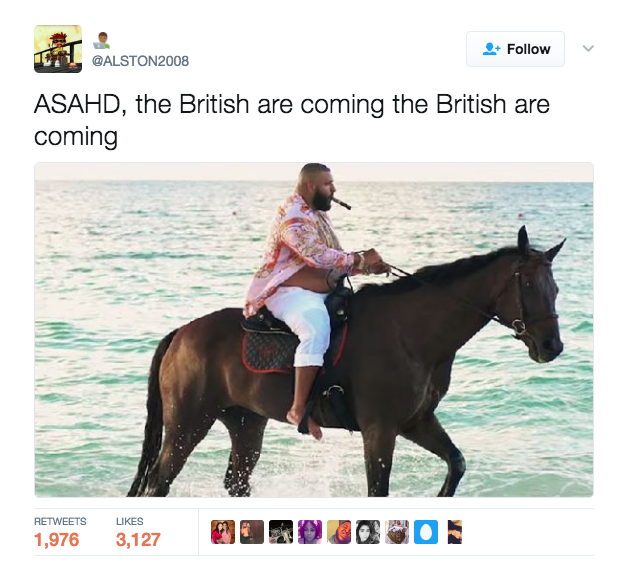 9.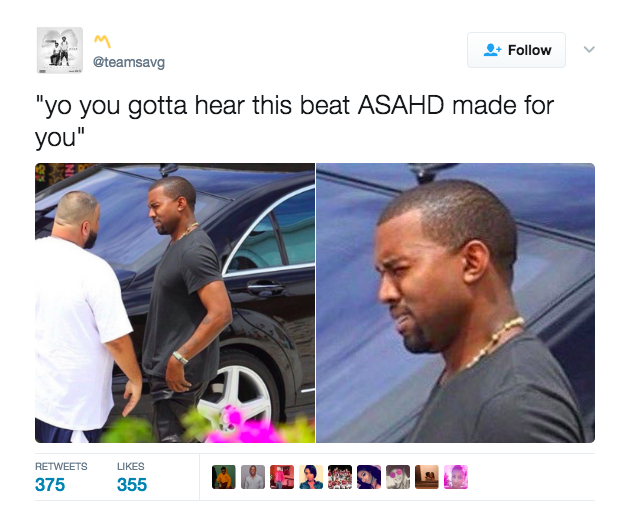 10.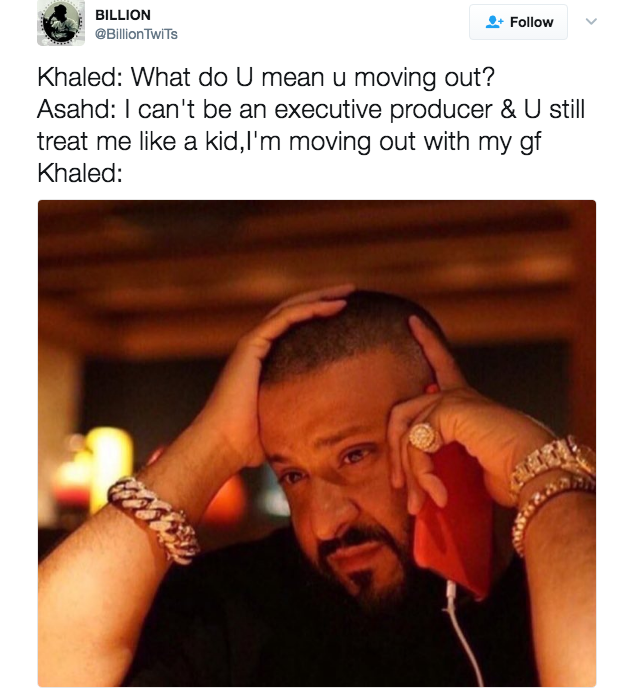 11.
12.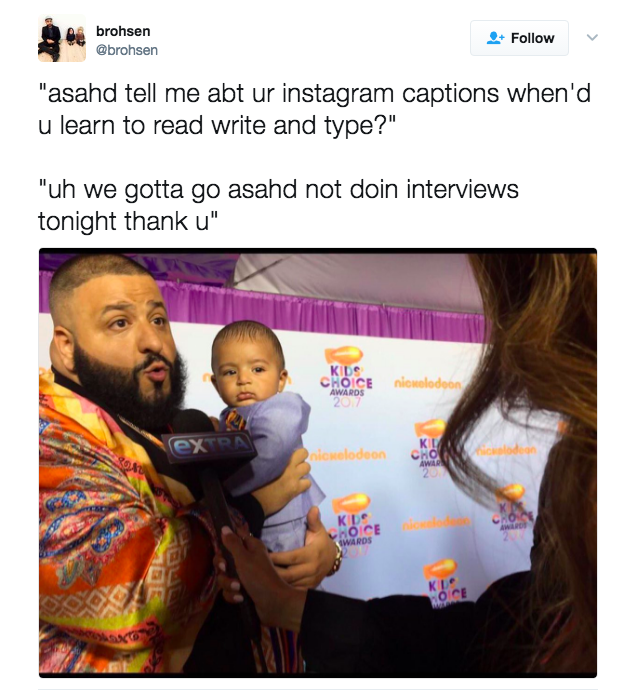 13.
14.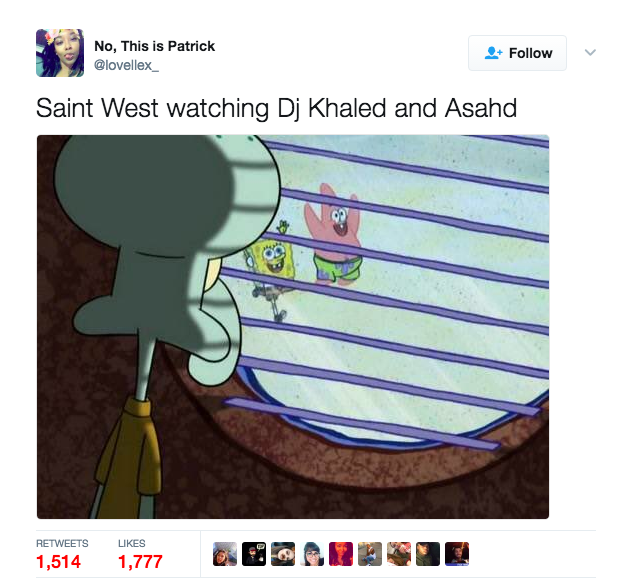 15.
16.
17.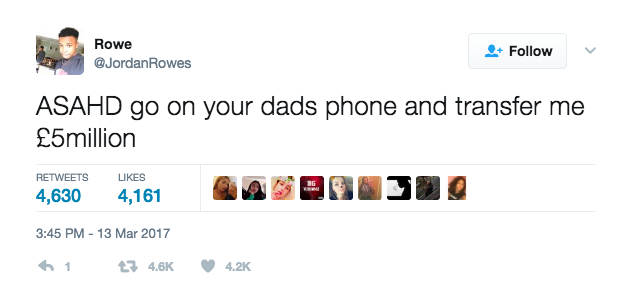 Jokes aside, it's great to see Khaled showing his son so much affection.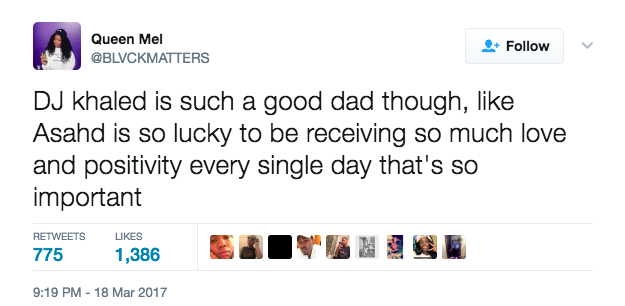 In fact, the way Khaled dotes on Asahd might make you question some things about your life...
Here's to many, many more charming moments from the internet's favorite father-son team.