This is Tyra Banks, and if you hadn't already realized it, she's a jack-of-all-trades.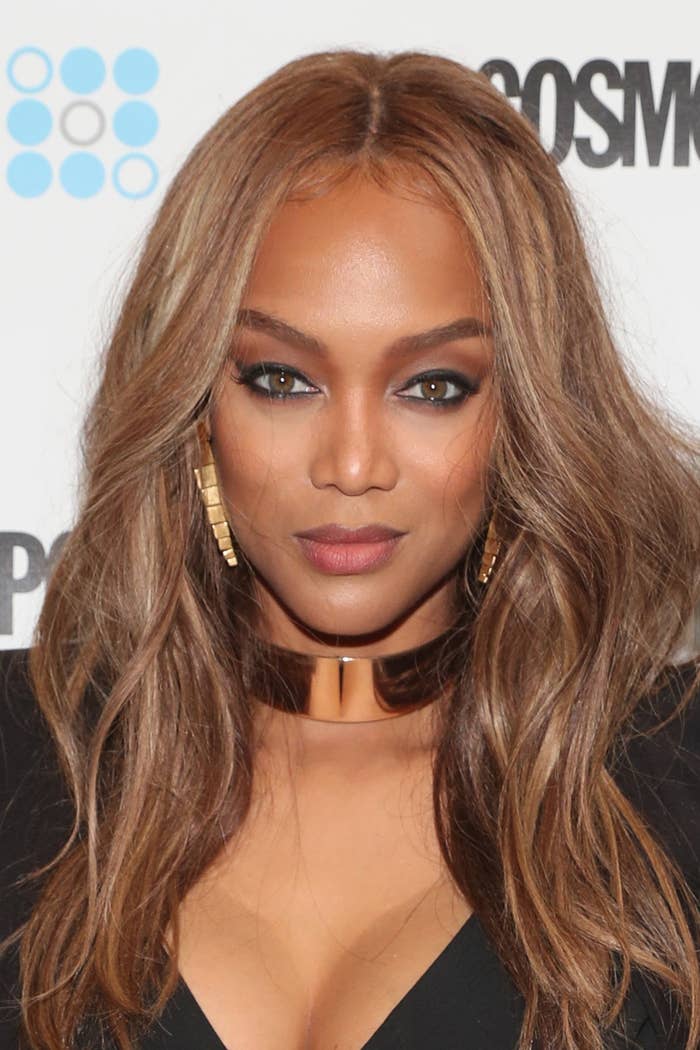 For those unfamiliar with Banks' absolutely stellar resume, here's what you need to know: She's the Queen of the Catwalk.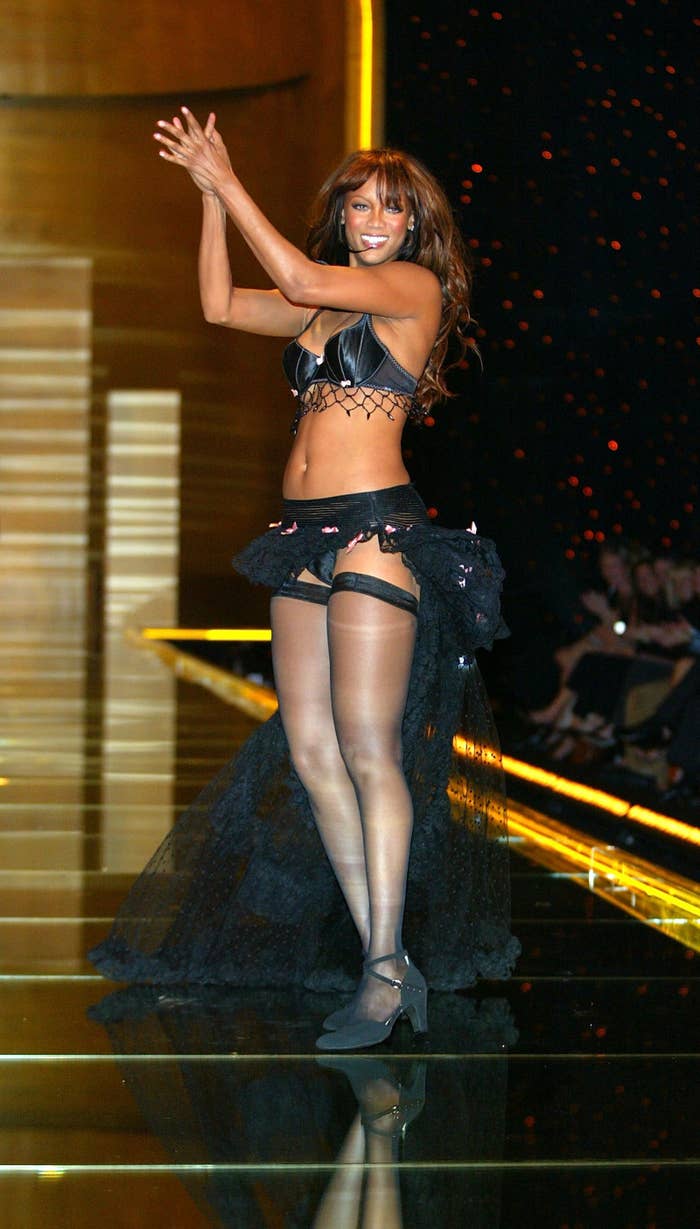 And now, she's making waves again with Tyra Beauty — her up-and-coming cosmetics line.
But she also is super relatable, because A) She takes Lyft and B) Loves Hamilton.
According to a tweet sent out by Banks, her driver was already playing show tunes, which prompted her to request songs from the hottest ticket on Broadway right now.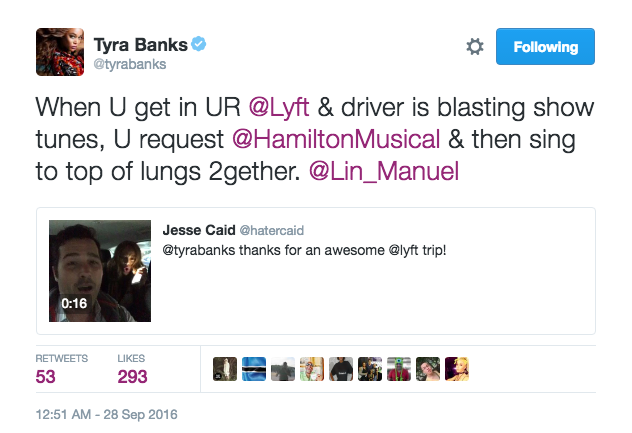 Let it be known, this isn't Banks' first time showing her appreciation for music. In 2004, she released "Shake Ya Body," the first single from her short-lived recording artist career.
All hail Tyra Banks, master of all things.