SNL star Kate McKinnon stopped by Ellen to do what she does best: flawlessly impersonate Ellen DeGeneres.
Then she dived into an Ellen-esque monologue, complete with a charming story about a puppy.
And somehow goats were thrown into the mix.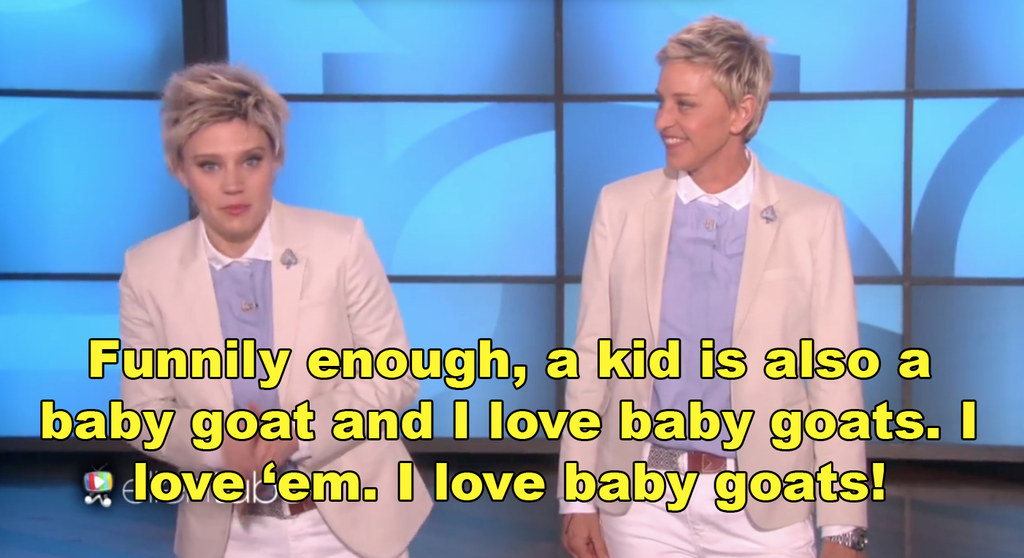 Look at these two basking in their loveliness.
Please have Kate on every week, Ellen.