A Fan Slapped Justin Timberlake At A Golf Event And He Was Not Happy About It
When being a stan goes too far.
This is Justin Timberlake, former teen heartthrob and the man who's responsible for bringing sexy back.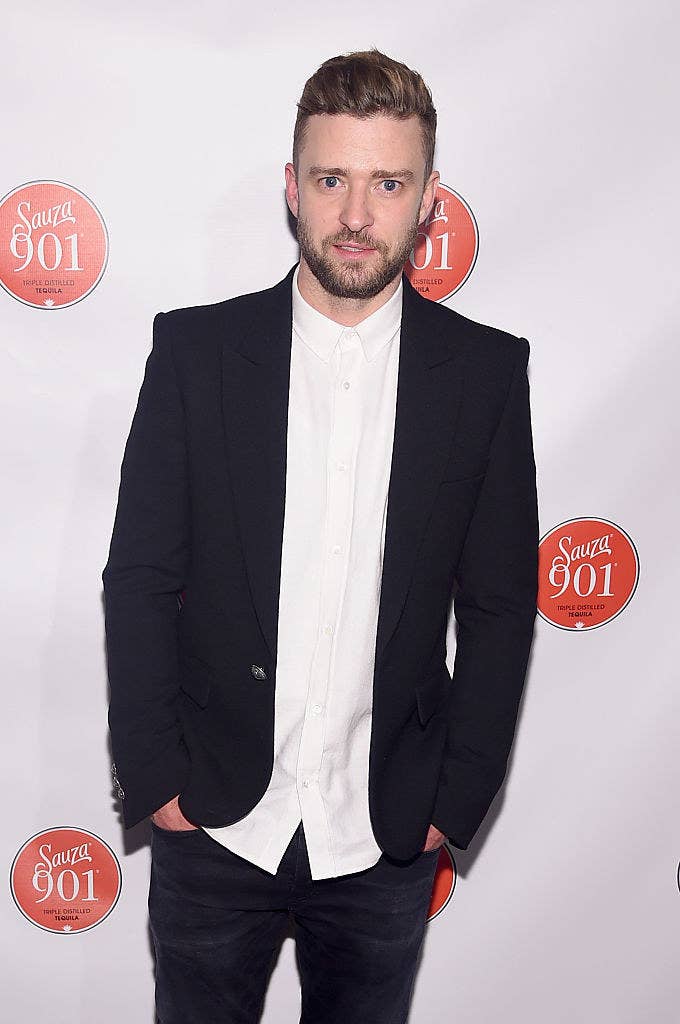 And sometimes, he likes to golf, which is why he was at the American Century Celebrity Pro-Am this past Saturday.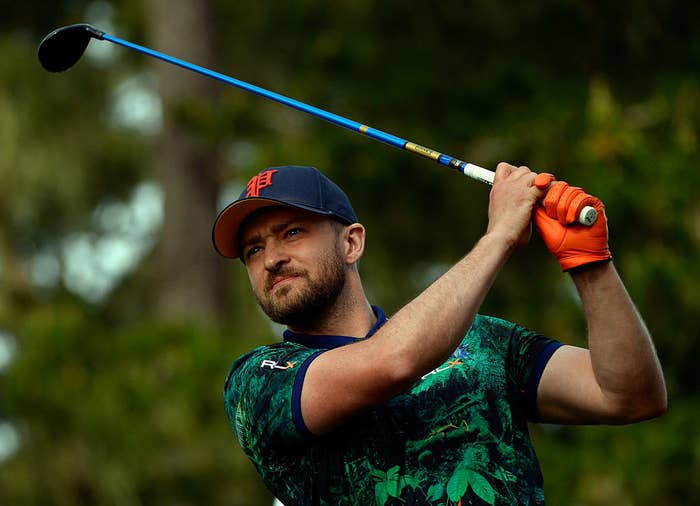 And things seemed to have been going swimmingly until he was hit in the face by an overzealous fan.
The fan's hand clearly makes contact with Timberlake's cheek and of course, by the look on his face, he wasn't too happy about it.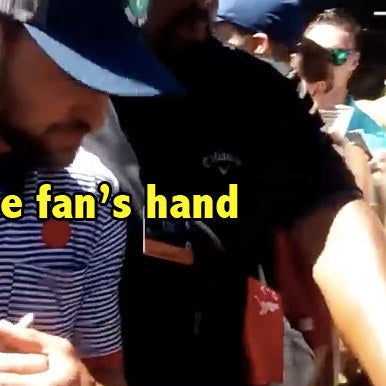 Justin did manage to angrily berate the person who invaded his personal space before shouting an expletive and then going about the rest of his day.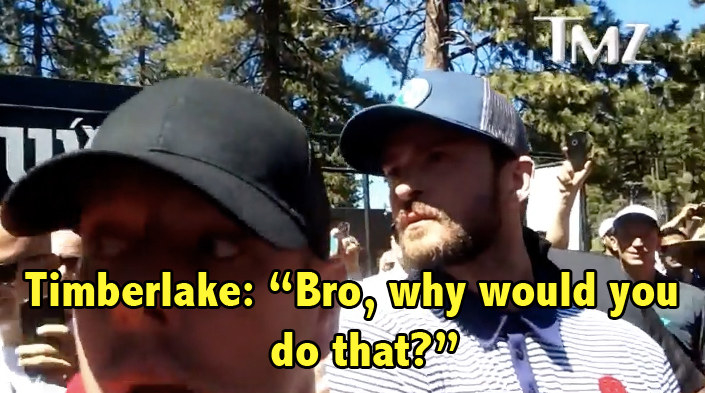 Today's lesson: Don't touch celebrities, even if they are as dreamy as Mr. Timberlake.