Bette Midler Issued An Apology After Tweeting An Insensitive Joke About Caitlyn Jenner
"I seem to have misread the temper of the times."
Bette Midler — singer, actor, comedian — has been known to ruffle a few feathers, especially when she decides to tell a joke on Twitter.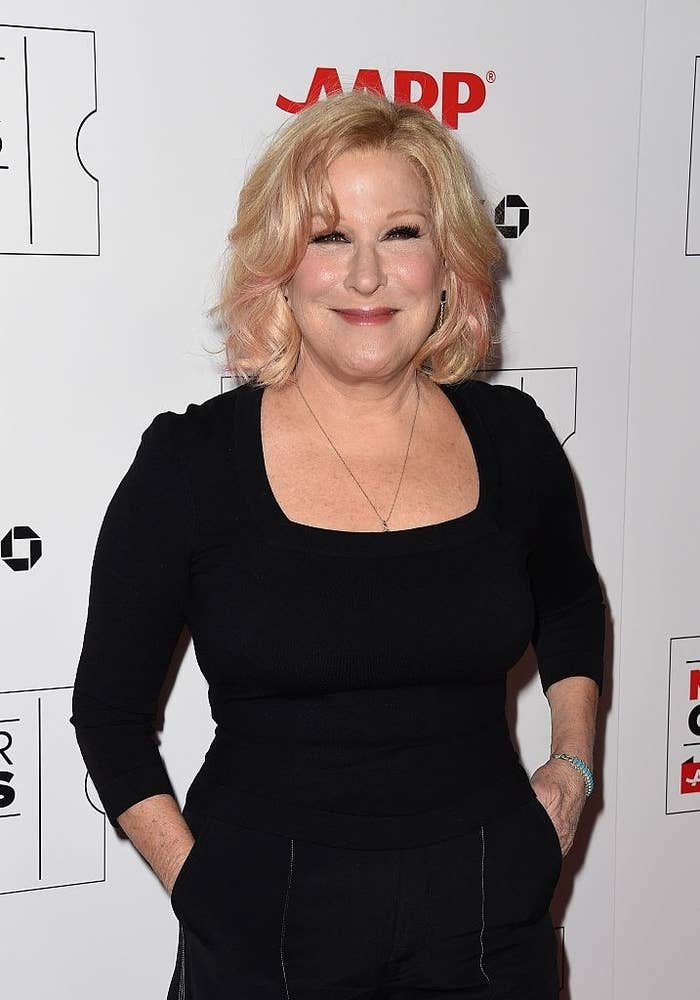 Earlier in March, Midler joked about Kim Kardashian's much-talked-about naked selfie.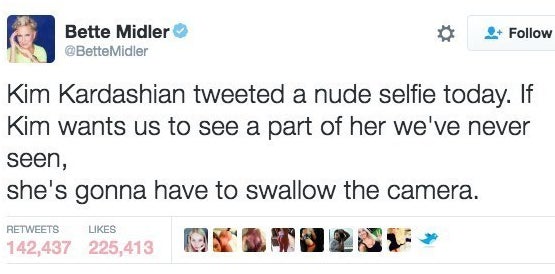 And of course, that all ended when Kim responded with a clever joke aimed at Bette.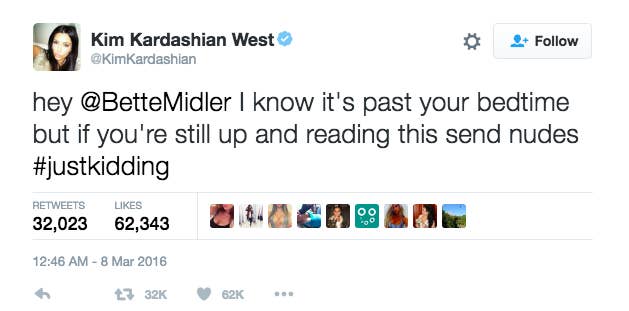 Now, Midler has found herself at the center of more Kardashian-Jenner drama. This time, she made a joke about about the cancellation of I Am Cait, the E! series which documented Caitlyn Jenner's transition.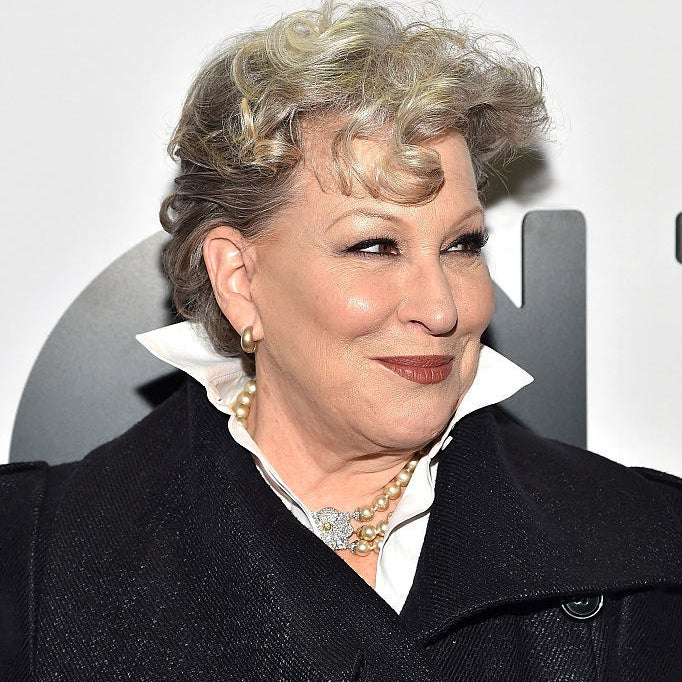 Over the weekend, Midler posted a since-deleted tweet that got a lot of people talking.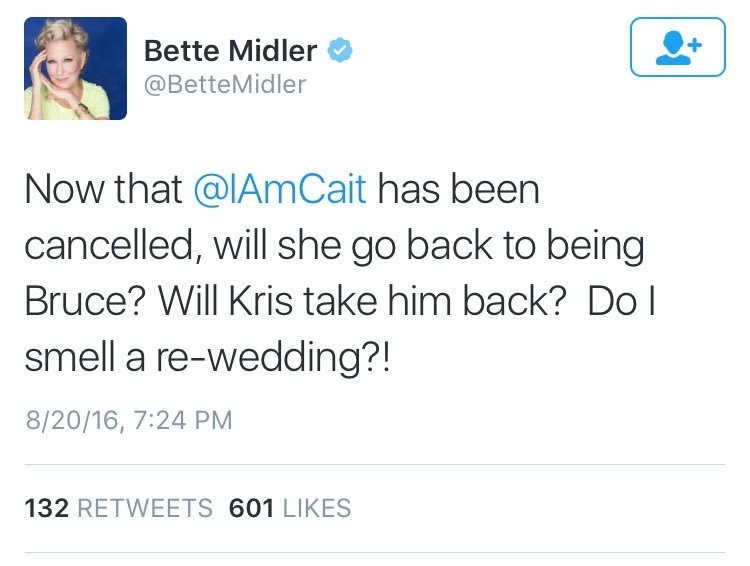 People were upset and accused Midler of misgendering Jenner.
Others expressed their disappointment with the star in other ways.
Later, Midler issued an apology on Twitter by responding to the Human Rights Campaign, then calling the deleted tweet an "idle musing."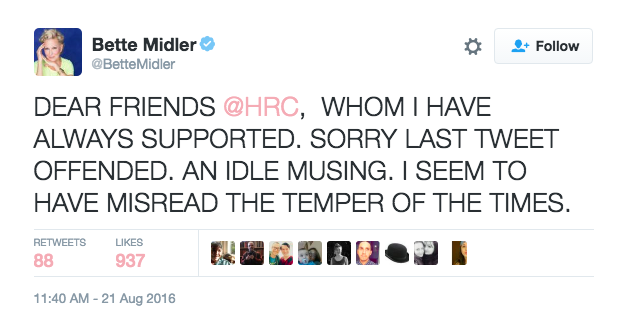 Still, after sending the tweet as a way of rectifying the matter, some were not convinced.
People quoted the language Midler used in the apology — specifically the line that reads, "I seem to have misread the temper of the times."
Midler has not yet responded to any of the criticism about her apology.