Apparently, Shit Is Gonna Get Real As Hell On "GoT" Next Season
Winter is here.
Season 6 of Game of Thrones unfortunately came to an end in June, and in its absence, a hole has been left in the hearts of many fans of the show.
So many satisfying things happened in the last season, like Arya finally exacting revenge on The Waif, Ramsay Bolton finally being offed in a way as gruesome as he'd done his victims...
Yesterday, Maisie Williams, the actor who plays the role of Arya Stark, took to Twitter and gave her followers a taste of what to expect from Season 7 of GoT — basically, it's gonna be insane.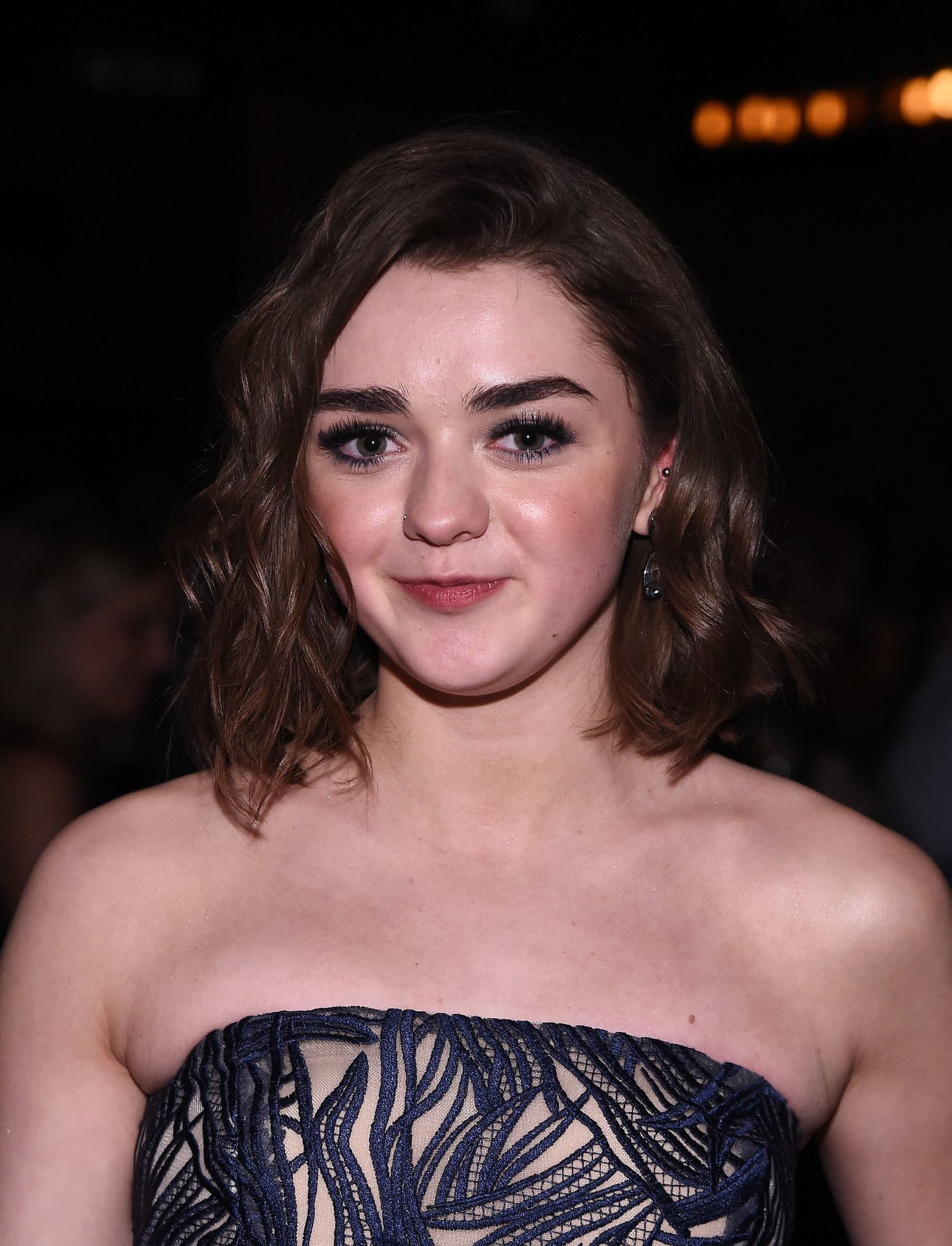 ...but then she toyed with everyone's emotions, because apparently things are gonna be REALLY real next season.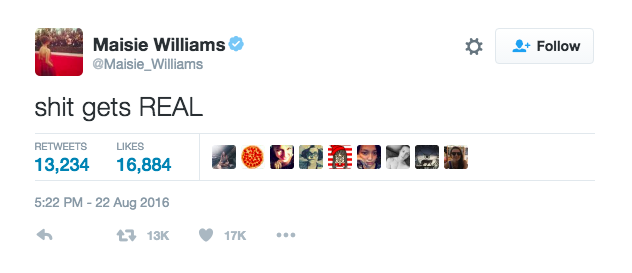 She issued a warning, which is pretty thoughtful considering the next iteration of the show will begin later than usual.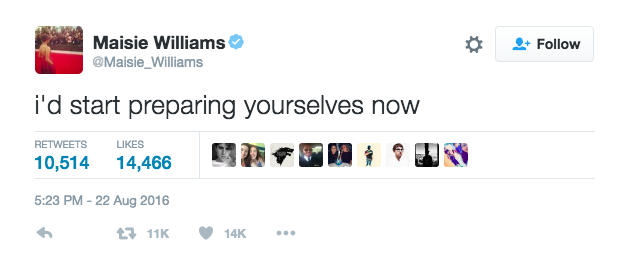 So there you have it: Game of Thrones is gonna rock our collective worlds next season.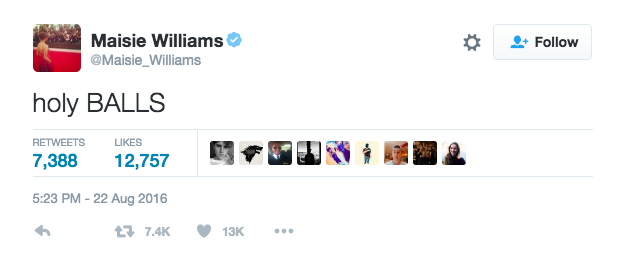 The show will be an emotional roller coaster, as expected, but hopefully Arya Stark will beat the odds and survive yet another year in Westeros.