Anyone who is an older sister knows the high-stakes experience of covering for your younger siblings when they do something that will get them into trouble. So, internet, meet three of the Zamarripa sisters: Valentina (15), Khaleesi (9), and Camelia (8).
The video begins with Valentina, the oldest sister, explaining her beauty routine, but she's immediately interrupted by one of her younger sisters, who asks for a pair of scissors. Valentina asks, "For what?" as she hands over a pair of scissors, and her sister replies, "Just something."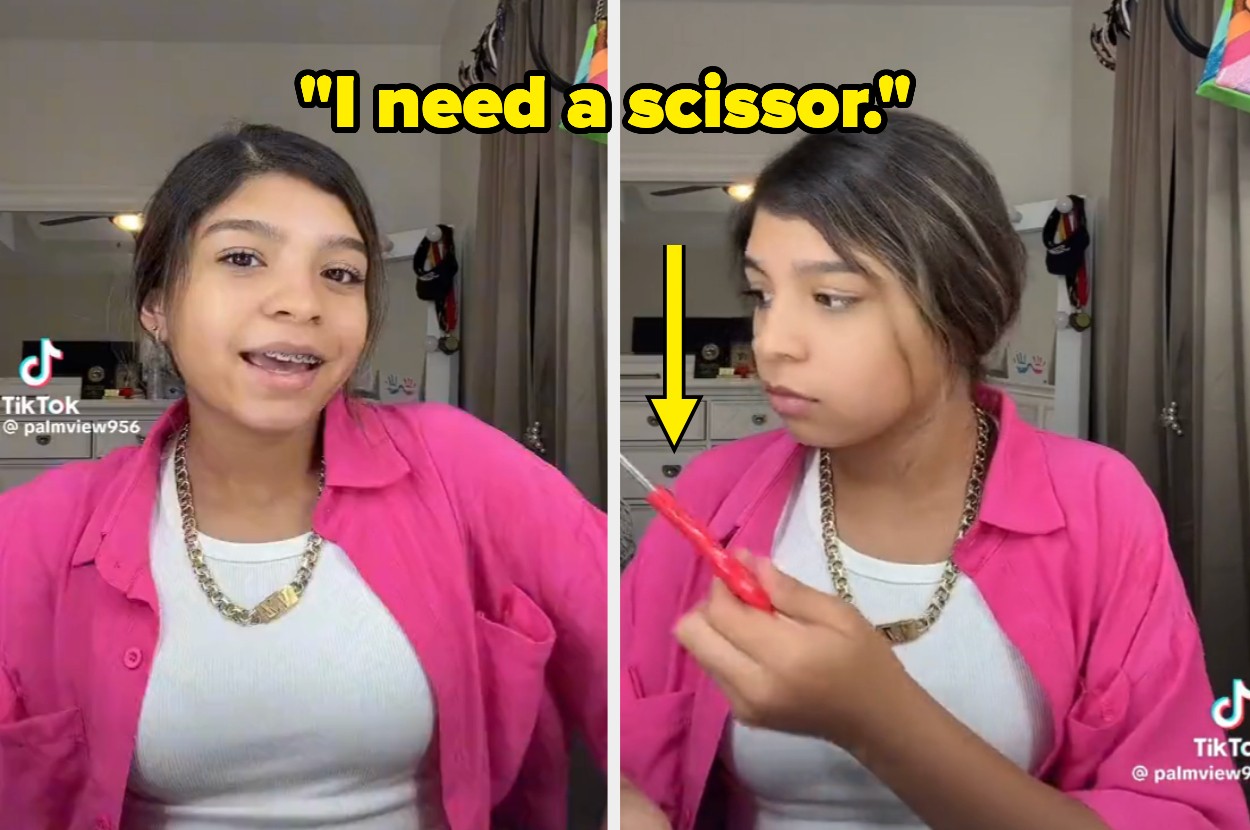 As Valentina continues describing her beauty routine, there's a loud scream and Camelia frantically runs into the frame and says, "Khaleesi cut my hair! Tomorrow is picture day!"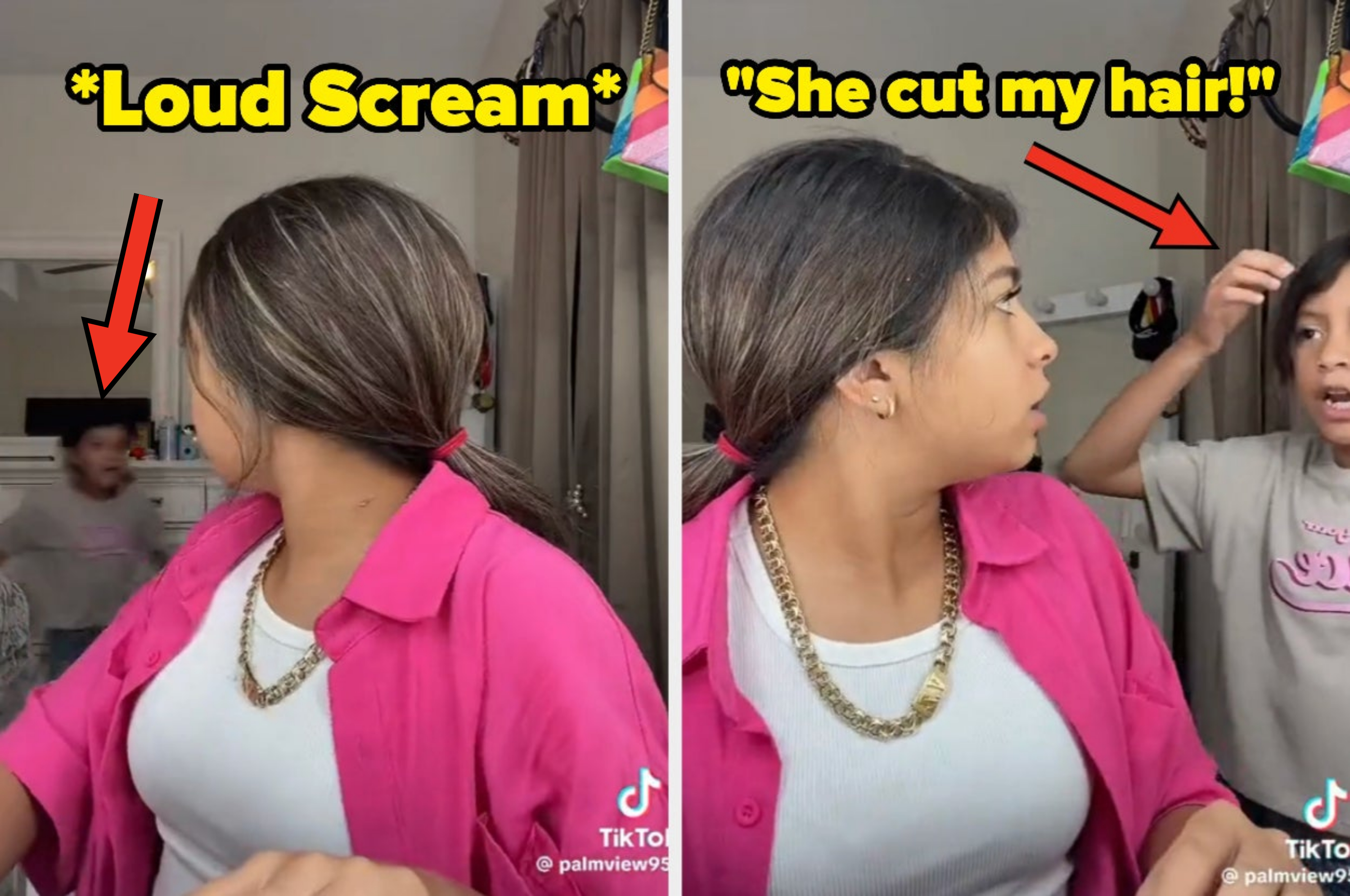 As Khaleesi and Camelia argue, Valentina grabs Camelia and tells her to be quiet as their mother is heard asking, "Who's crying?" Valentina yells, "Nothing!" as she covers Camelia's hair with her hands to hide the cut. She quietly whispers to her other sister, "Close my door. Now."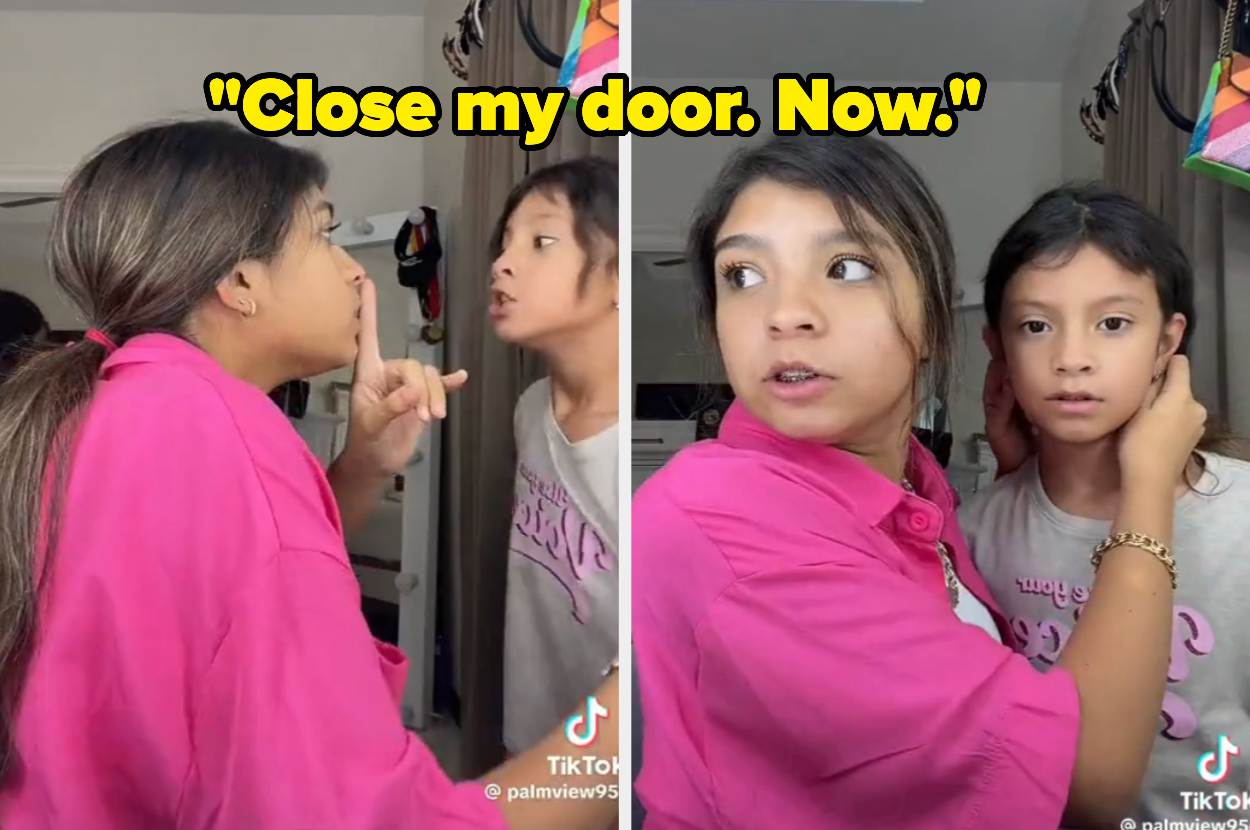 "I told you not to do anything stupid! If Mom finds out, she's gonna kill both of you!" Valentina yells as Khaleesi hands her the piece of hair that she cut off. The girls' 3-year-old sister, Magdalena, then walks in and says, "Ooh, you're in trouble!" after she sees Camelia's hair.
After some quick bang-cutting research and a few snips, the bangs actually come out looking great on Camelia, whose first response is, "What have you done to my life?"
At the end of the video, their mom opens the door and suspects something is going on. She tells Camelia to turn around, and once she sees the bangs, she angrily asks, "Whose idea was that?" and all of the sisters point to each other. "I had to fix it before you beat all our asses!" Valentina exclaims.
BuzzFeed reached out to the Zamarripa family to find out how the girls reacted to their hilarious sister moment going viral. "They had no idea a regular, normal-day incident in our household would receive this level of attention. But they are super excited and overjoyed with how this video resonated with so many people of different backgrounds," their mother, Gresia, said.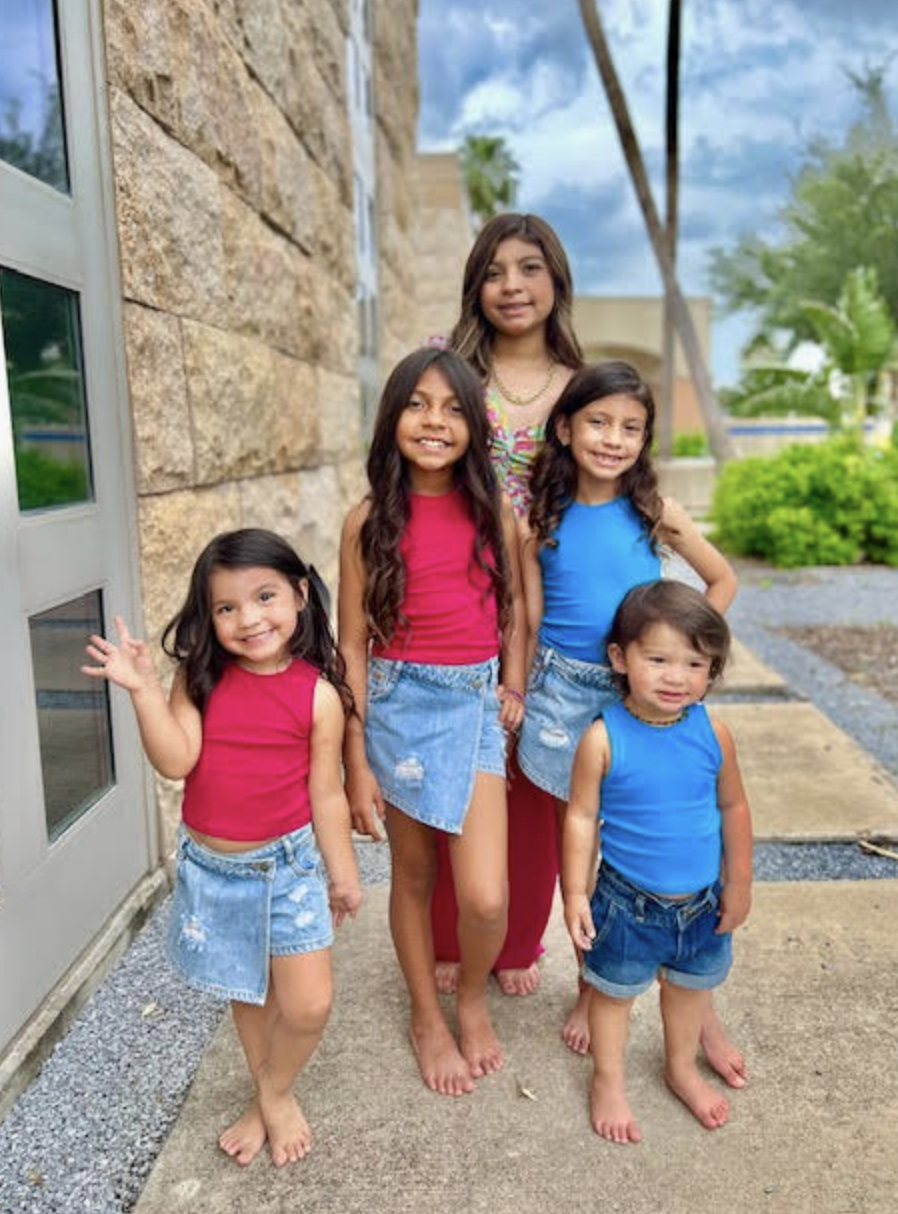 BuzzFeed asked the sisters what was racing through their minds while they were trying to fix Camelia's hair and they said, "Everything is unpredictable, but when avoiding getting in trouble, we stick together. We knew we were are all in trouble if we didn't minimize the damage, and no one wants days of no Wi-Fi as punishment."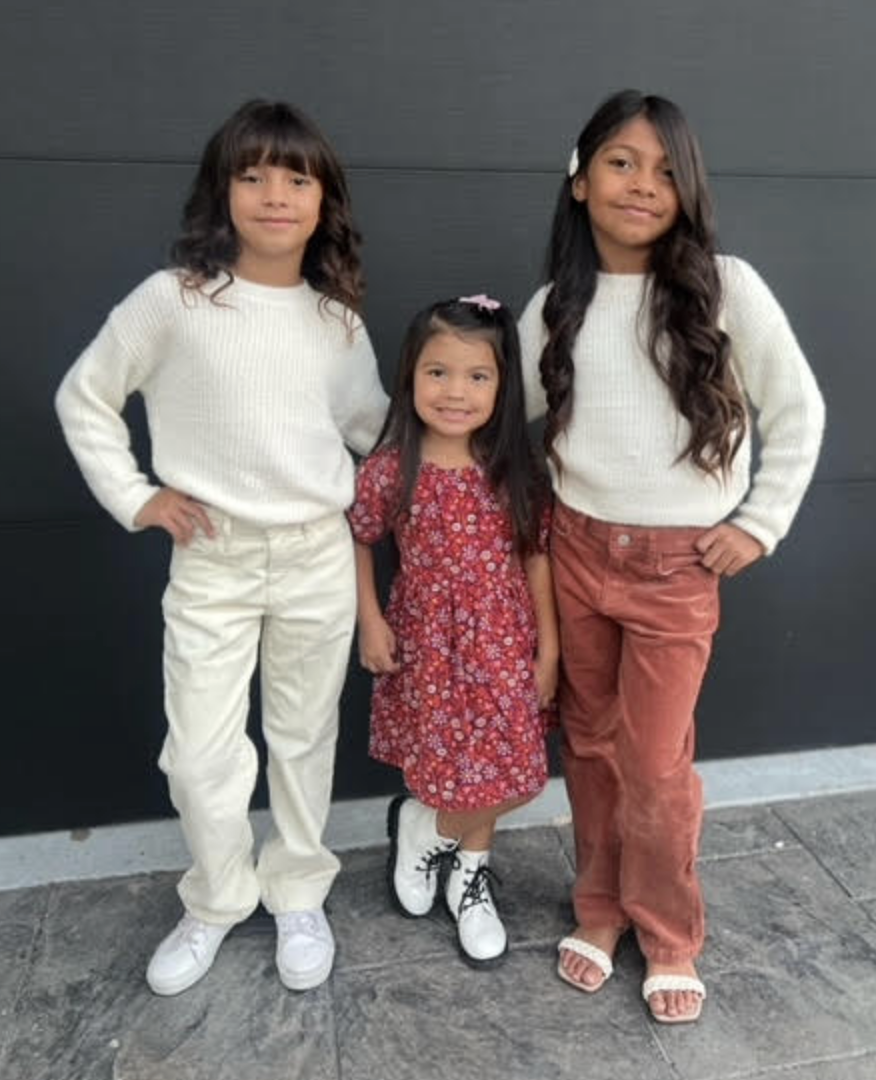 As far as Camelia's picture day goes, she ended up loving the bangs, and her mother told BuzzFeed, "She's completely in love with it. She calls it a 'masterpiece.' She already dropped a video presenting the new do."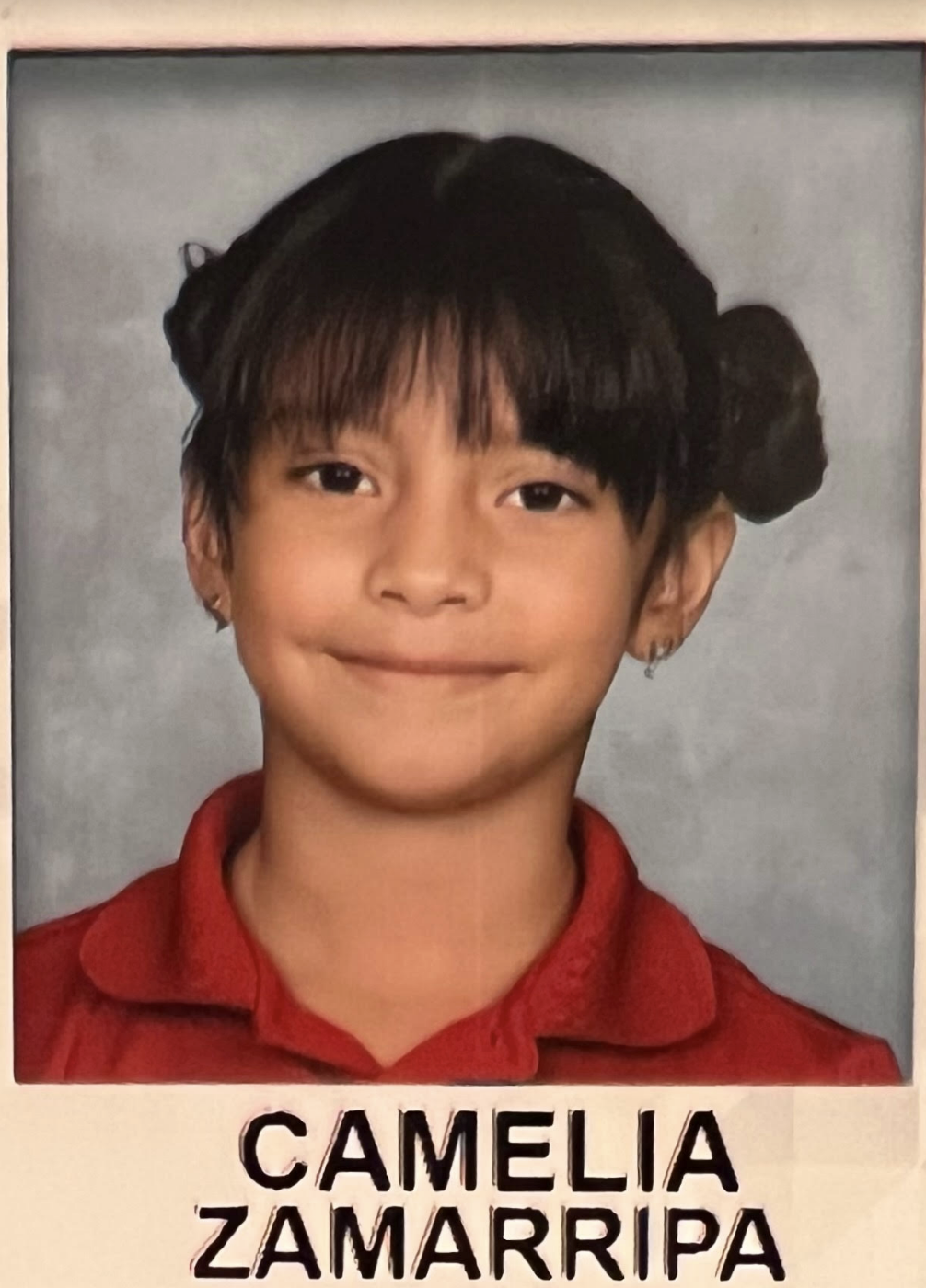 "I think people love seeing positive videos that they can relate to and videos that take them way back to their childhood memories with their siblings. Mom screaming in the background made it even more relatable because we all had her scoldings," Gresia told BuzzFeed.
You can keep up with the Zamarripa family on Instagram and TikTok. 

Let us know which part of this wholesome video was your favorite in the comments below!