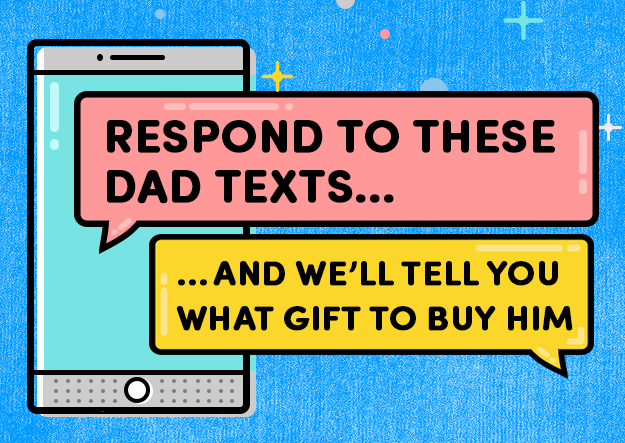 "Dad! Get off Facebook!!!"

"Give me $100, and I can show you"

"It's too complicated to explain"

"Top right corner of the homepage"

"I'm already on the phone with her! :)"

"Can you just talk to her for me?"

"LOL Dad, I know it's you"

"I never check my voicemail"

"<3 Miss you too, Pops!!"

"Let's Facetime so I can see better"

"That's weird, but send me the article!"

"Yoga with goats!! Let's try it!"

"It would be better if the goats did yoga"

"Where are you reading this stuff?!"

"Thanks, Dad!! You're the best!"

"My car needs a lot more than just an oil change..."

"Can you send me her number?"

"You already told me 3 times today!"

Send a series of party-themed emojis
Design by Marjorie Lacombe-Jelinek / © Buzzfeed. Dog image courtesy of Alexandra Schlagel. Other images from Getty Images.
All dads really want for Father's Day is to stay in touch...and a nice gift. MetroPCS will keep you covered, and now you can get two lines for $50. One for you, one for him.