All of the cheese, please!
One-Pot Cheesy Taco Pasta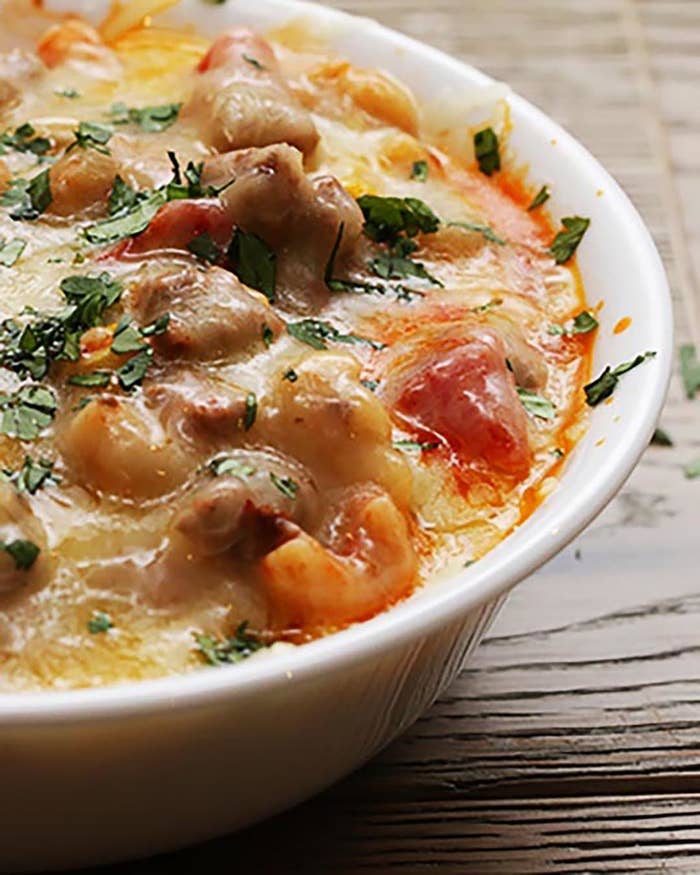 INGREDIENTS
Servings: 10-12
1 lb ground beef
1 package taco seasoning
2 cups water
1 (15 oz.) can diced tomatoes
1 (15 oz.) can tomato sauce
1 (15 oz.) can whole kernel corn
2 cups uncooked elbow macaroni
Pepper
Salt
PREPARATION
1. Brown beef in a large quart pot over medium/high heat. Drain fat and return beef to pot.
2. Add taco seasoning, water, tomatoes, tomato sauce, and corn. Bring to a boil.
3. Add uncooked macaroni and reduce heat to low. Cover and simmer for 10-15
minutes (until pasta is cooked through). Stir occasionally.
4. Remove from heat. Sprinkle cheese on top and cover.
5. Serve once cheese is melted!